New update Minecraft 1.21, announced on Minecraft Live 2023. The update adds Trial Chamber, Breeze, Armadillo and many new features!
The post will be updated.
Navigation
Trial Chamber
The developers wanted to add more adventure for those who love fighting. A unique structure has been added to the game especially for this!
New underground structure
Consists of copper and new decorative blocks
In the center there is a corridor connecting various rooms
Here you can test your fighting skills
There are chests with loot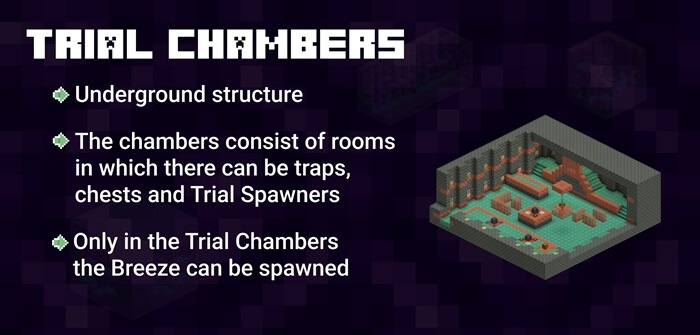 Trial Spawner
Generates in Trial Chamber
Summons hostile monsters to fight
The player receives rewards for winning
You can understand which monsters will spawn by the blocks near the spawner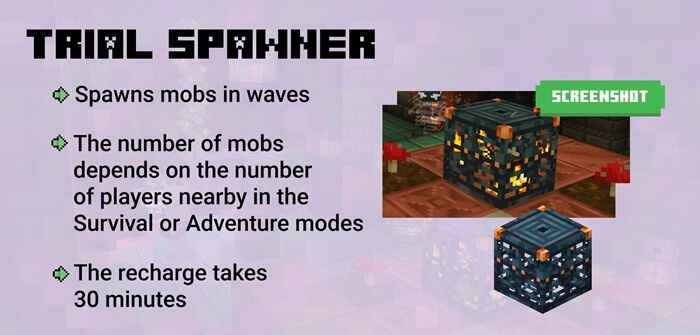 Breeze
New hostile mob
Spawns in Trial Chamber
Jumps high and shoots wind projectiles
The projectile creates a small explosion with a big knockback effect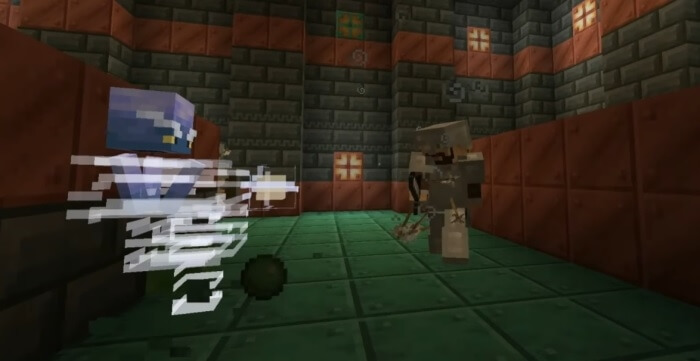 Armadillo
Won the Mob Vote!
Spawns in the Savannah
Drops the Shell
Wolf Armor can be crafted from the Shell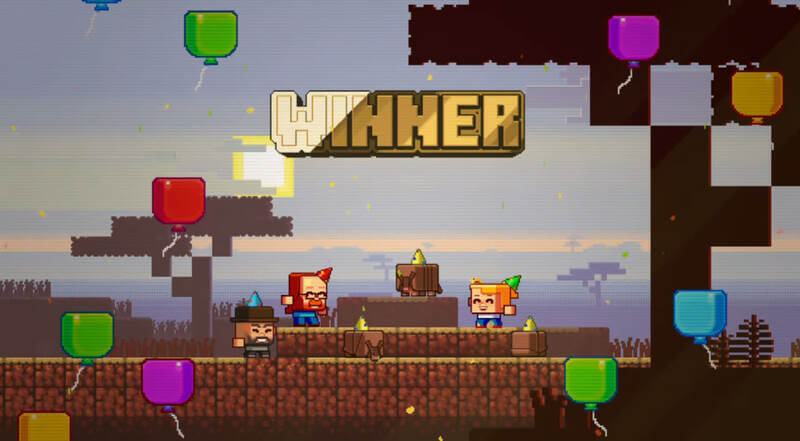 Armadillo Scute
Wolf Armor
Can be crafted from Armadillo Scute
Gives additional protection to the Wolf
Crafter
New type of Workbench
Can interact with the Red Stone
Crafting slots can be disabled and enabled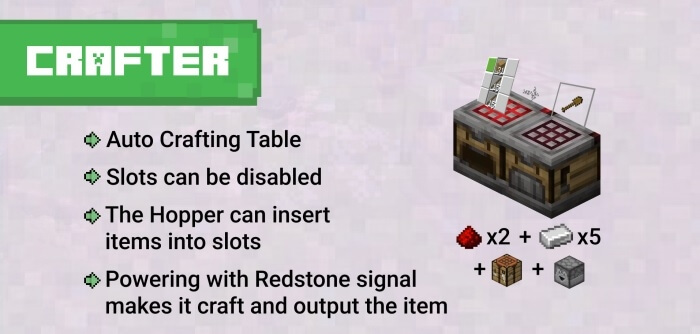 Copper Bulb
New light block
Over time, it begins to oxidize and shine dimmer
Can be waxed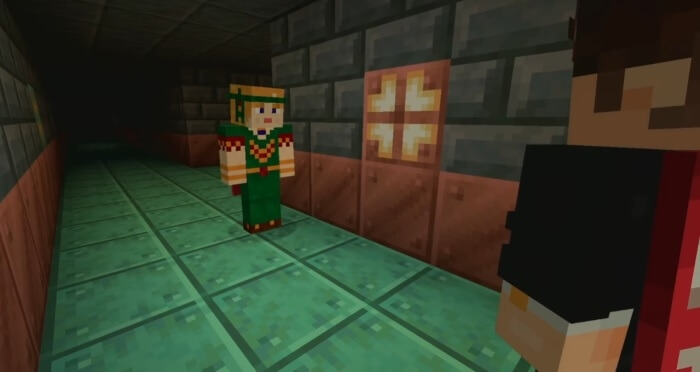 The first Beta and Preview versions will be released in the coming weeks.