This
addon
is inspired by various additions and aims to make the foliage in the game more dense and less repetitive by changing textures.
In addition, it also adds falling leaves, new features and beautiful plants. You can use it as a separate texture pack or in tandem with the behavior for a variety of additional functions.
The texture pack will impress everyone with its beauty and aesthetics.
Leaves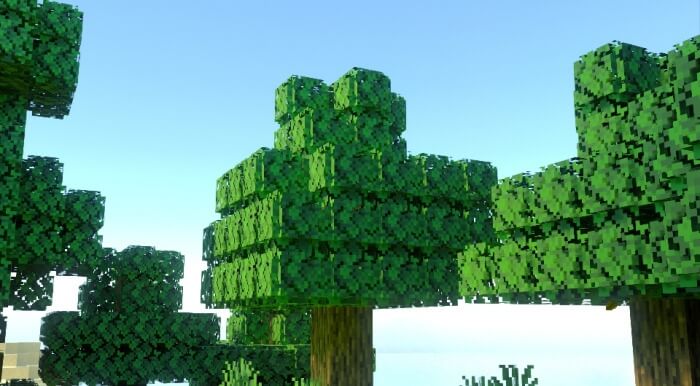 Bushy leaves
There is no color and, depending on the biome, they change the shade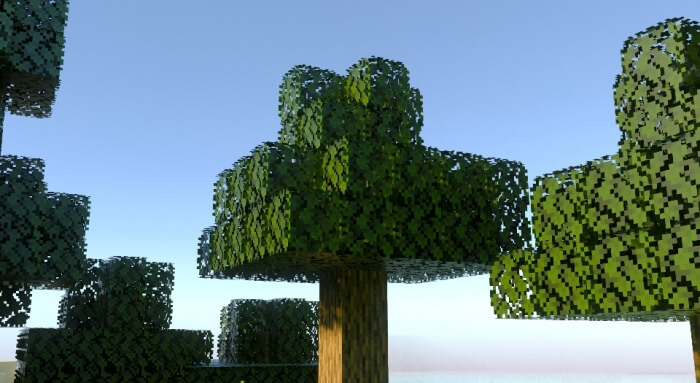 Saplings
New model

They look like miniature versions of adult trees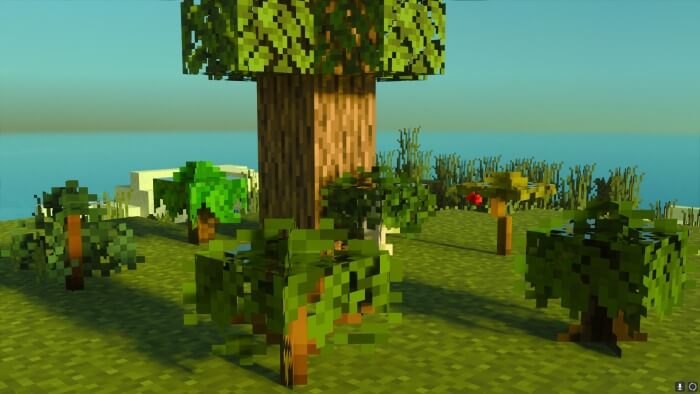 Flowers
Each flower has 4-6 options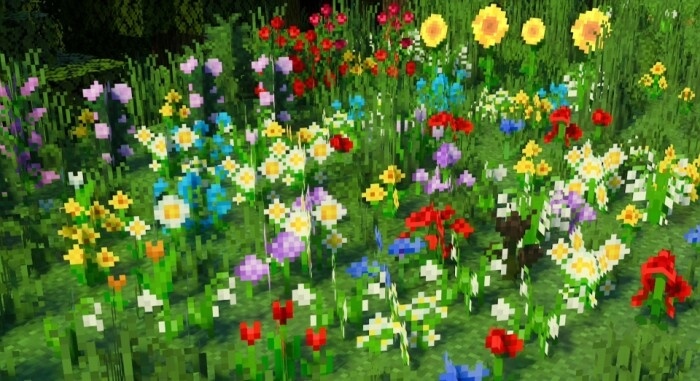 Mushrooms
New 3D model

More detailed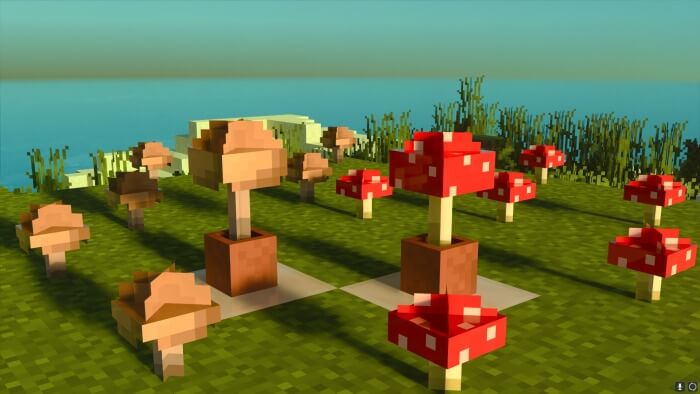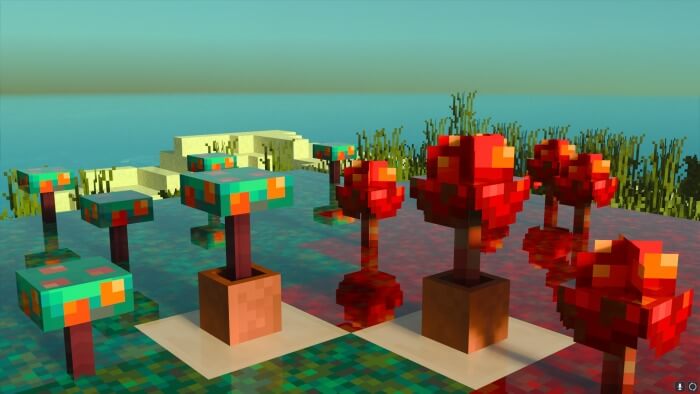 Grasses and ferns
Up to 9 options

The grass block also has a new texture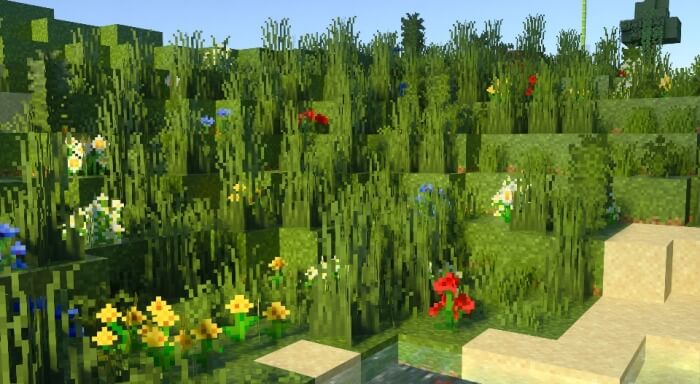 Lily pads
Have a flower on top with 6 different variations

The water lilies have 8 different variations and they can also be without flowers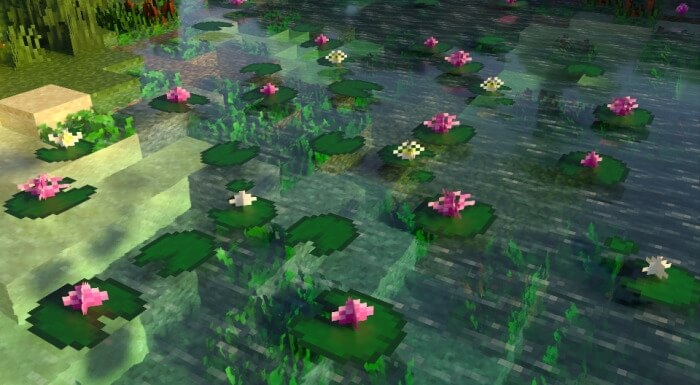 Sugar canes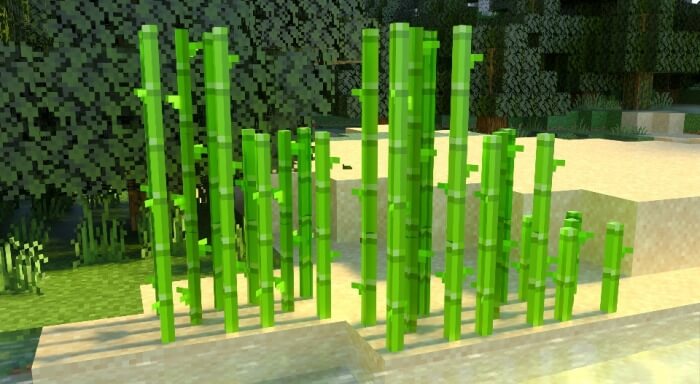 Kelp
The upper part of the algae will be with flowers, and maybe without flowers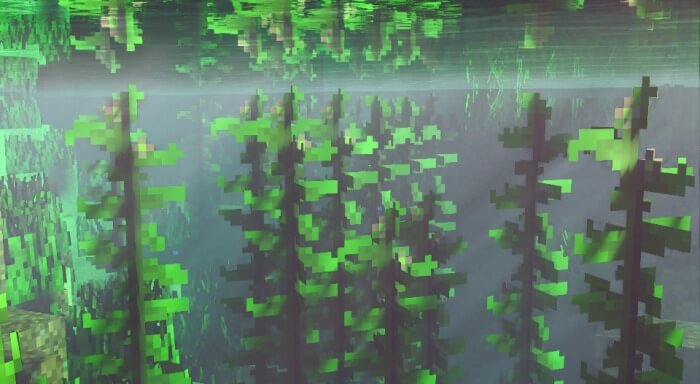 Seagrass-Cattails
The upper part resembles a cattail

There are different options

They jump out of the water if they are close to the surface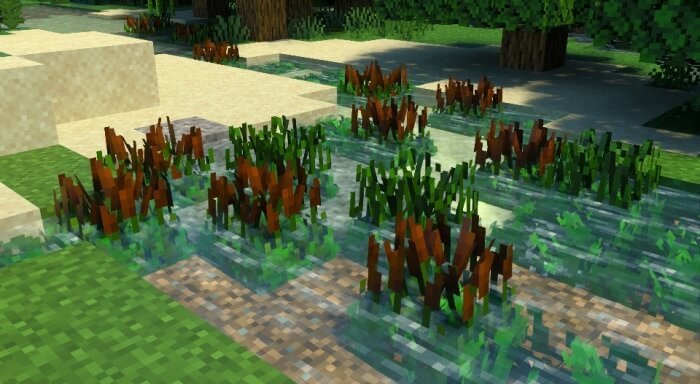 Cacti and deadbush
Cacti have options with colors

The dead bush has a variant of mini cacti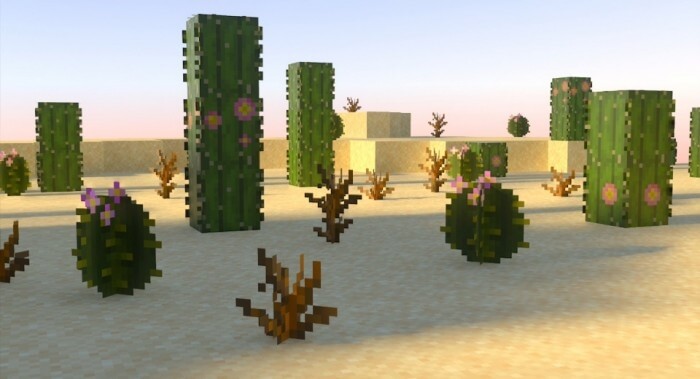 Vines
The vines have different variants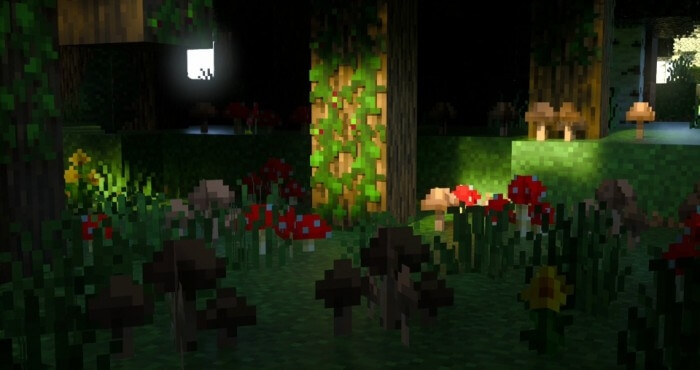 Crops
All cultures have 3 variants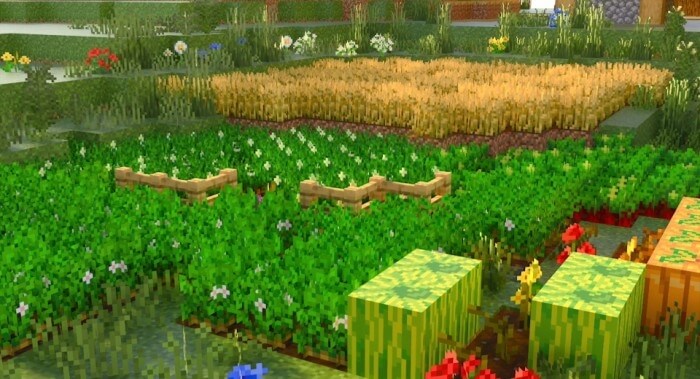 Nether foliage
The sprouts of the Nether have a denser model

Other plants of the Nether have different variants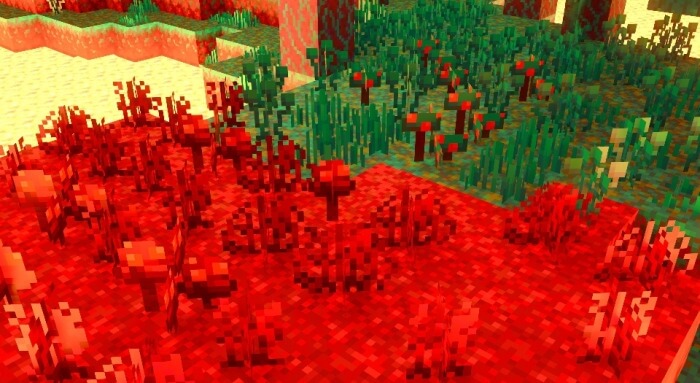 The addon's originality is given by the behavior package.
Falling Leaves
Leaf particles will fall from any type of leaf within a radius of 10 blocks

Interact with blocks

Each type of tree has its specific leaf particles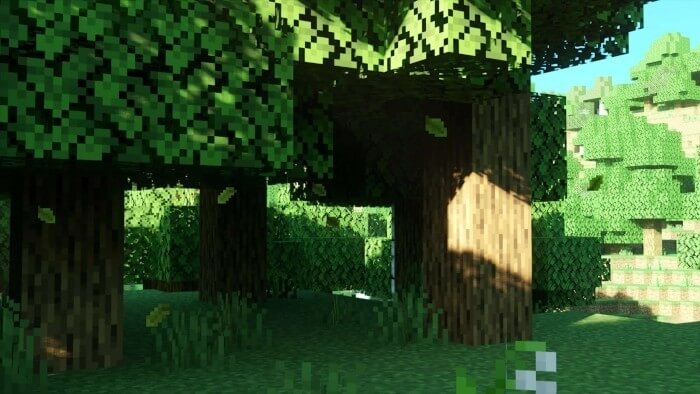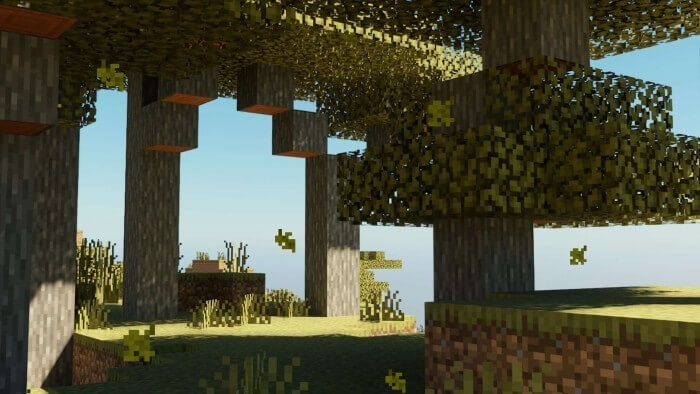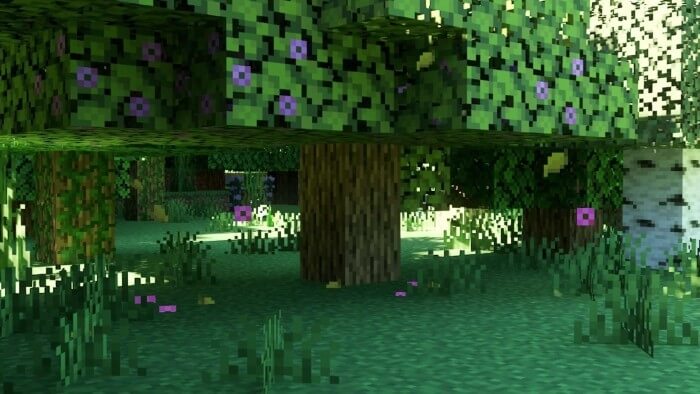 Apples
Can be found in the forest under the oaks

5 stages of growth

Bone meal accelerates growth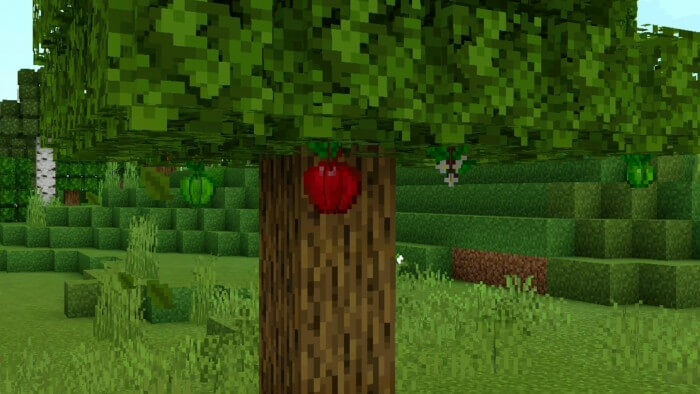 There is a rare chance that a green apple will turn into a golden apple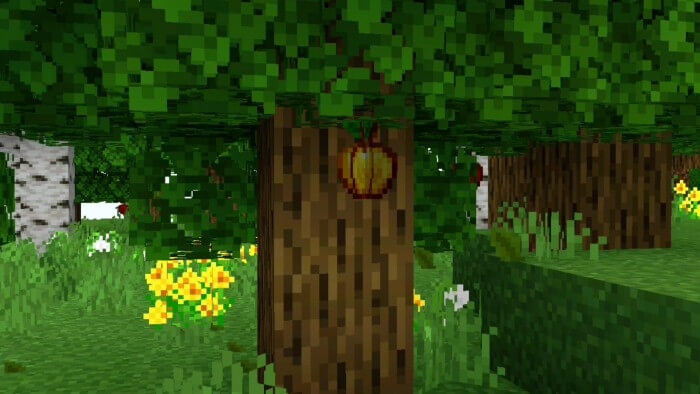 Every adult apple, broken or cut, will be replaced by a stem from which a new apple will eventually grow

Red apples drop minecraft apples

Golden apples drop minecraft golden apples

From large green apples, a new food product falls out in the form of a green apple, which restores 1 strip of hunger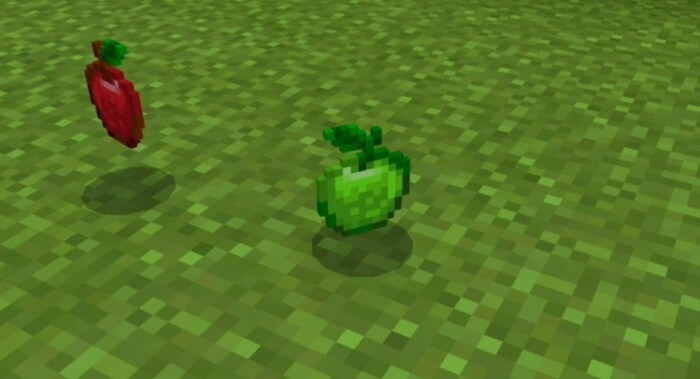 A new plant that can be found near rivers and swamps

They have no special purpose

You can use scissors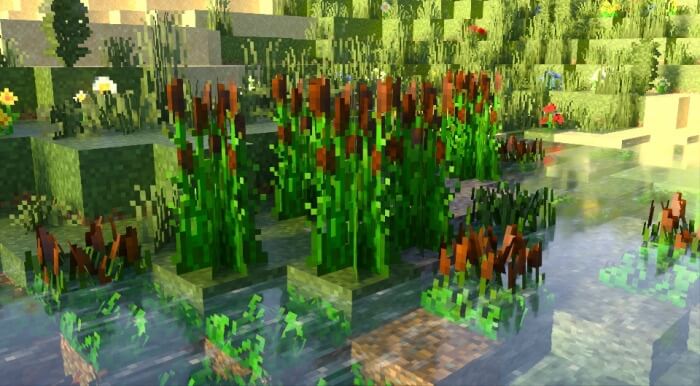 Shrubs
Are a new plant

Can be found in the forest

Has no purpose

You can use scissors to get a Placeable Scrub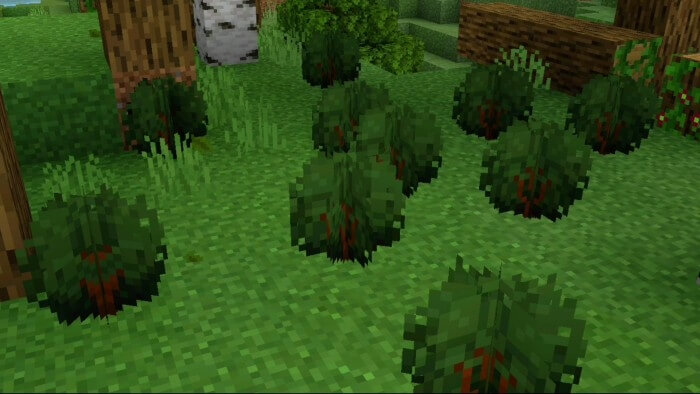 Nether roots
A new type of plant

Can only be found in the Lower World

They will appear under the Void, in caves and fortresses of the Void

They have no purpose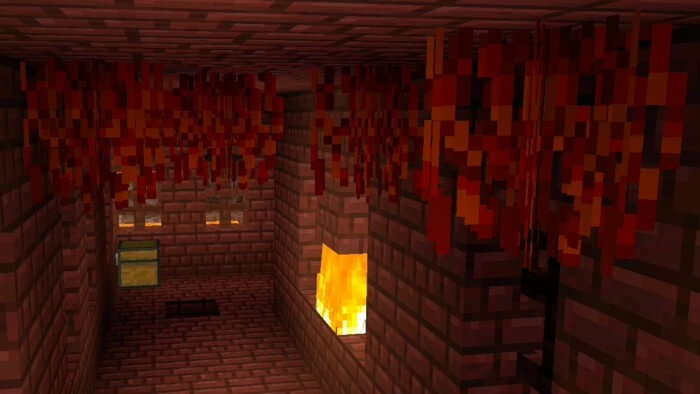 Old description