On
Minecraft Life 2021
developers have announced the next major update for the game -
Minecraft 1.19 «Wild Update»
. The first test versions will be released early next year, and the release will take place in the summer. In this article you will be able to get acquainted with all the innovations of the update and download from Google play after release Minecraft 1.19.
---
Navigation
---
Mangrove tree
Mangroves will appear in the next update and will become a new kind of tree.
They grow in mangrove swamps

Roots grow in water and deep in the ground

Logs can be used to create new blocks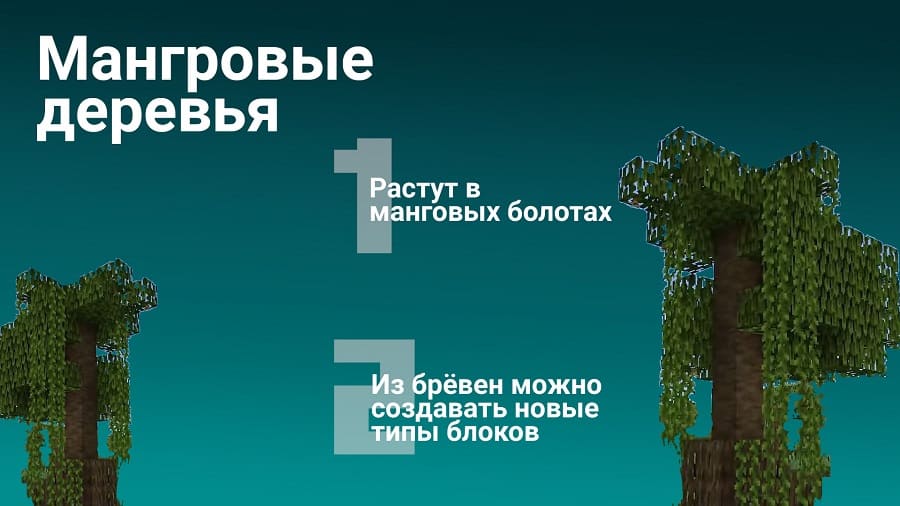 ---
Mangrove swamps
A new biome, which is a subspecies of an ordinary swamp. It differs in that mangrove trees grow here, creating entire forests.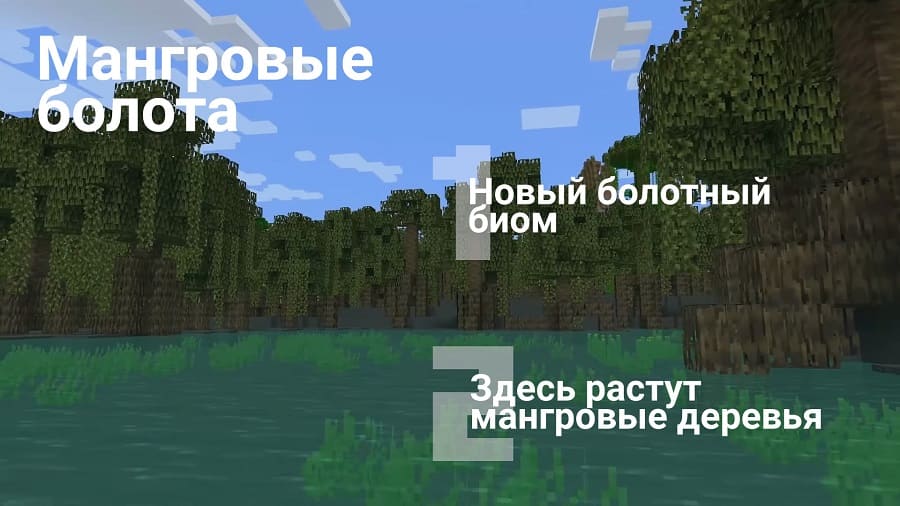 ---
Frog
Grows out of a tadpole

There are three types: normal, snowy and tropical

Eats small magma cubes

Has a funny animation

Can jump

Each species has its own characteristics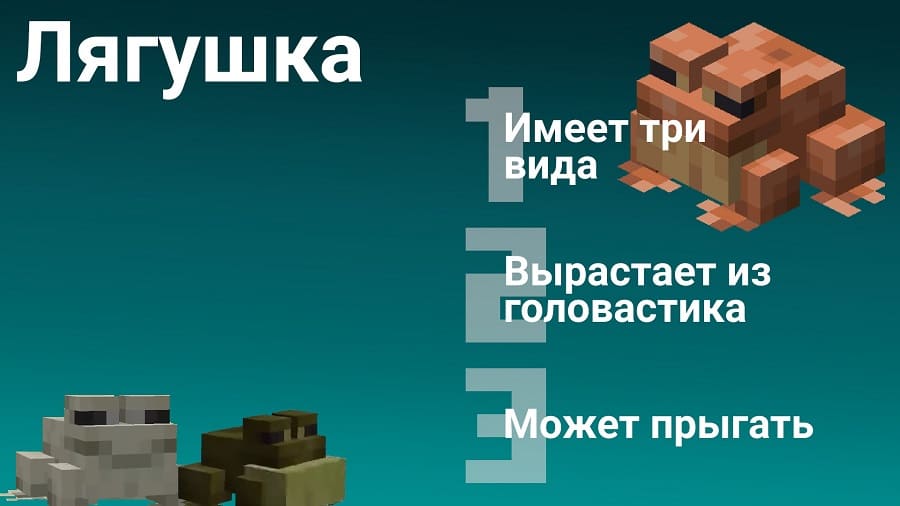 ---
Tadpole
It lives in swamp waters

The type of frog depends on the temperature of the biome

You can catch it with a bucket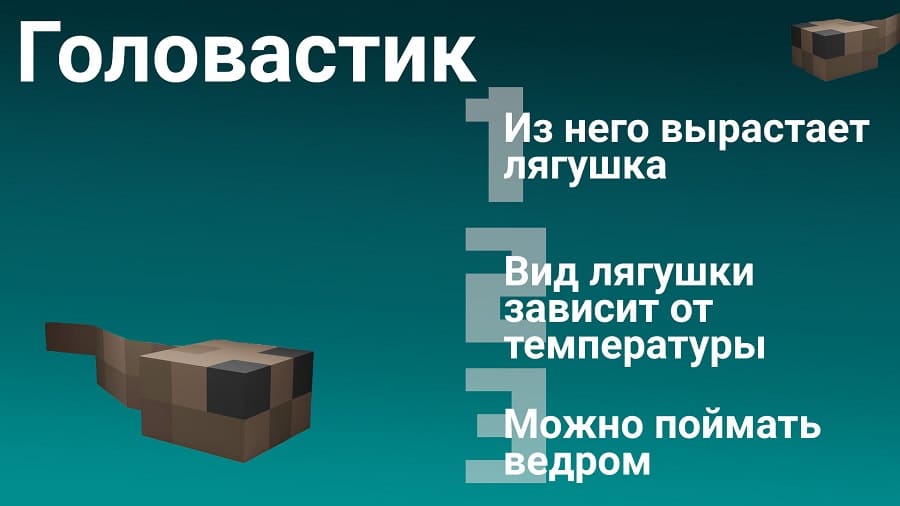 ---
Warden
Warden has been transferred several times already and now it will definitely
appear in Minecraft 1.19
! The developers have completely redesigned the mob, it will become even more dangerous and stronger.
Completely blind mob

Has a sense of smell and can sense the player

Reacts to sounds

Very strong and able to kill a player with two strikes

Moves at the player's speed

You can distract with a projectile

Has a drop resistance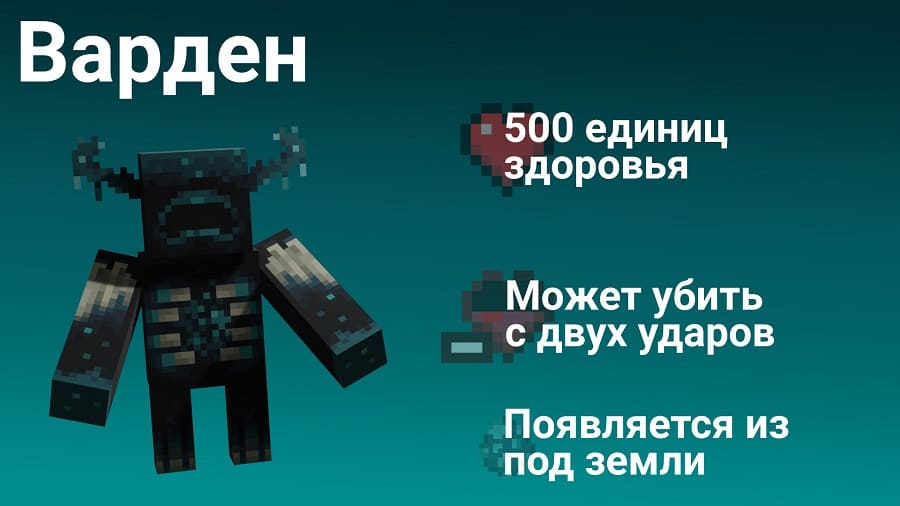 ---
Deep dark
A new biome in the "deepest depths of the world"

Perhaps the rarest biome

Consists of sculk blocks

Generates at a height between Y=-1 and Y=-64
---
Ancient City
A new unique structure generates in the caves of the Overworld in Minecraft 1.19.
A new structure in deep dark biome

It consists of deepslate and basalt blocks

There are soul sand, soul fire and soul lanterns

Candles and skeleton skulls

There are chests with unique loot

You can find a unique Reinforced Deepslate blocks

Has several levels
---
Reinforced Deepslate
Generates in an Ancient City

It consists of deep shale

Has some unknown but interesting purpose
---
Sculk blocks
Although the rolling blocks are also available in
Minecraft 1.18
, nevertheless, they will come out of the experiments with the next update and will be available to all players.
Sculk;

Sculk shrieker;

Sculk Catalyst;

Sculk vein.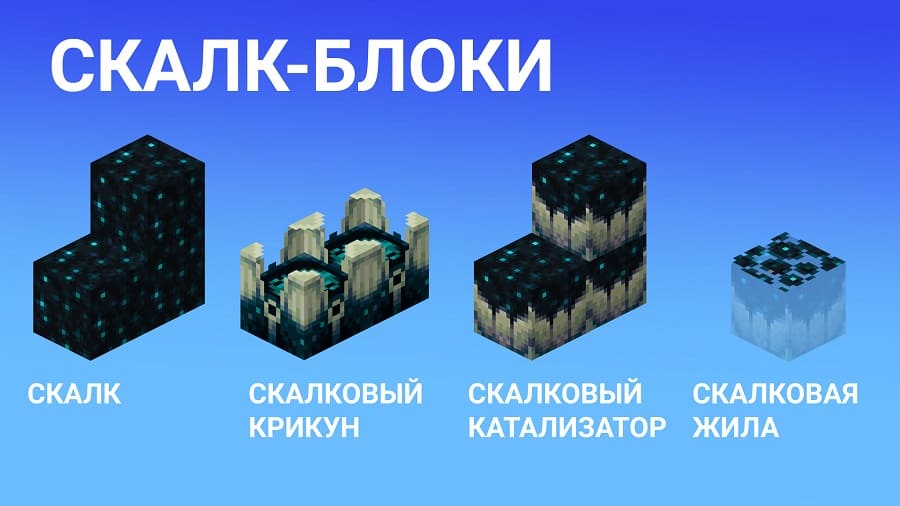 Sculk
Generates in deep dark and Ancient City;

Has an animated texture;

Without a silk touch, only experience drops;

It grows around a rolling pin catalyst.

Sculk shrieker
Picks up vibrations from the sensor, imposes a dark effect on the player and summons the Warden after several activations.

Sculk Catalyst
Distributes sculk blocks to where the nearest mob to the catalyst dies.

Sculk Vein
Generates in the deep dark;

Can be placed in several layers;

Has an animated texture;

Nothing drops without a silk touch.

---
Boat with chest
In
MCPE 1.19 on Android
a chest can now be placed in the boat, which is convenient for transporting resources.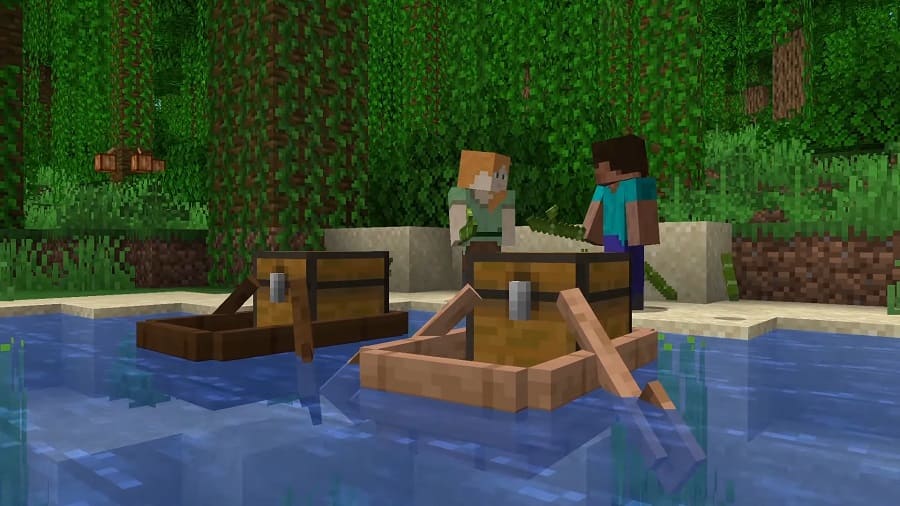 ---
Mud
Found in mangrove swamp biomes

Can be created by using a water bottle on a dirt block

Can be placed on top of dripstone to dehydrate and form clay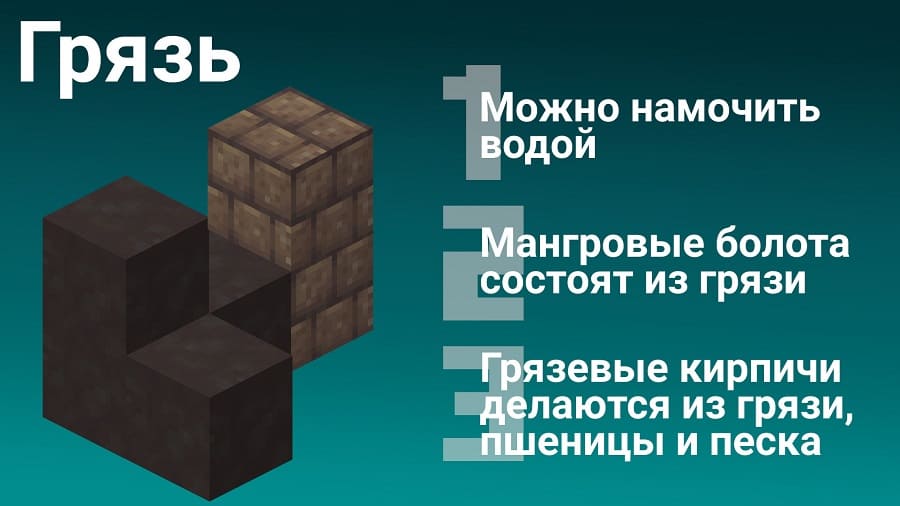 ---
Mud bricks
A new building block that will expand the creative possibilities of players.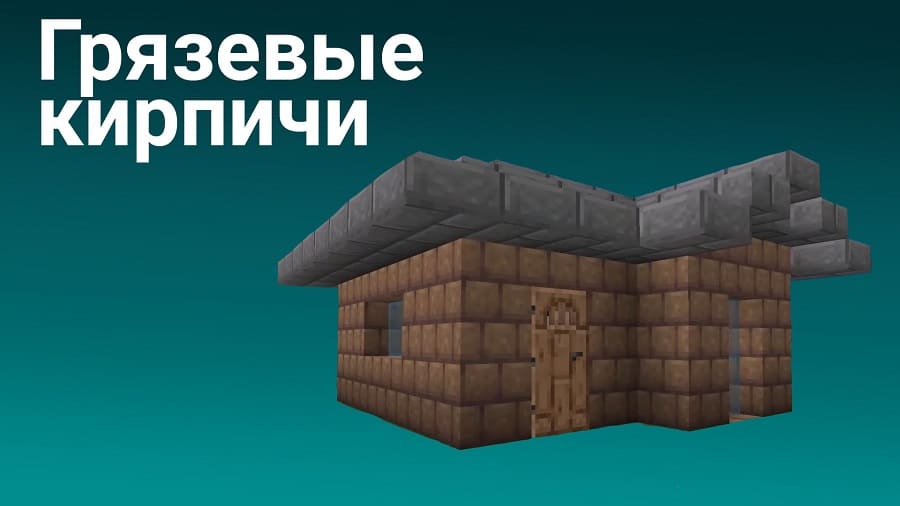 ---
Allay
Allay won the mob vote!
Flying friendly mob

Give him an item to look for, the same or similar

Loves music

It has two slots

Collects items that don't stack

Does not break chests and blocks

Can only pick up items that have already fallen out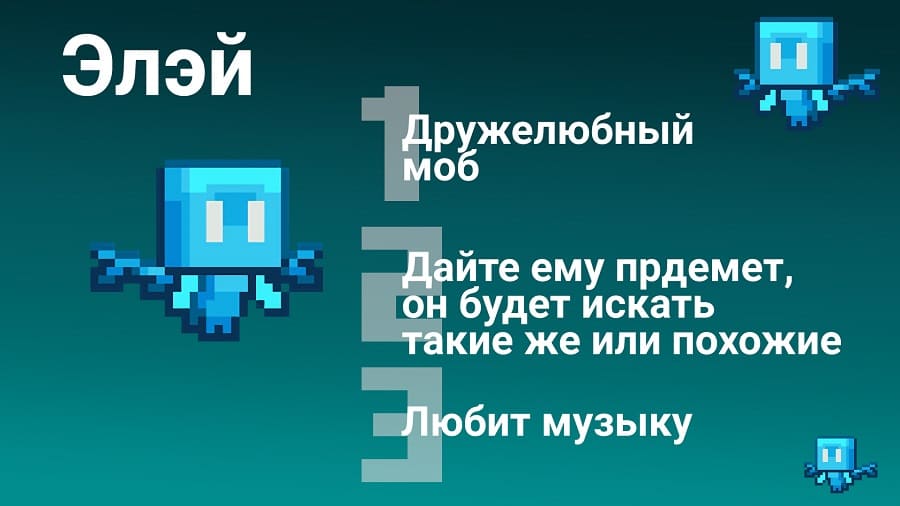 ---
Last update:
May 17, 2023.
What's new?
---