The torch is one of the most useful blocks in the game. They can illuminate the territory, caves. There is one problem - it cannot be held in the left hand.
To do this, the
mod
Torch OffHand
was created. It will not only allow you to hold the torch in your left hand, but also dynamically illuminate dark areas.
For the addon to work, you need to enable the experimental features.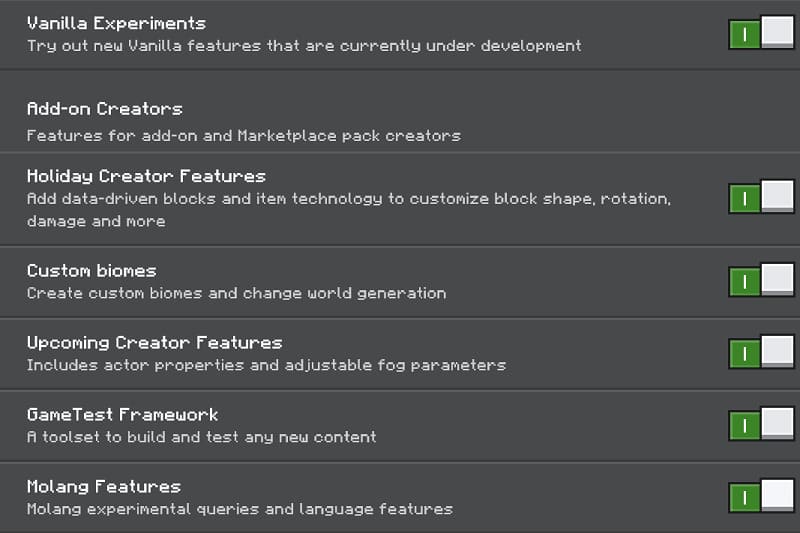 Put a regular torch in the crafting grid to create a special torch for the second hand.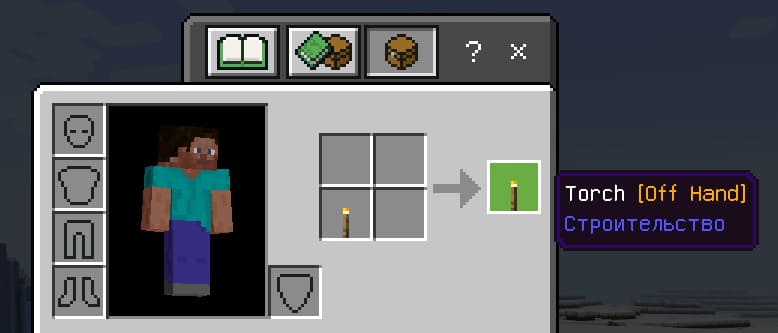 It is not necessary to place such a torch on the ground. When you hold it in your hand, it will dynamically illuminate the territory.