Immediately after the release of Minecraft Pocket Edition 1.0.5, developers began developing a new version that fixes some bugs and adds new content.
I must say right away that this is only the full version
of Minecraft 1.0.6
for all platforms. If you want to get a version with forest mansions, llamas and other innovations, then you need to install the beta version
Minecraft 1.1
.
Starting with update
1.0.5
, the long-awaited command block will be available in
mcpe
! Now you can create really amazing
maps
and mechanisms for
Minecraft PE
!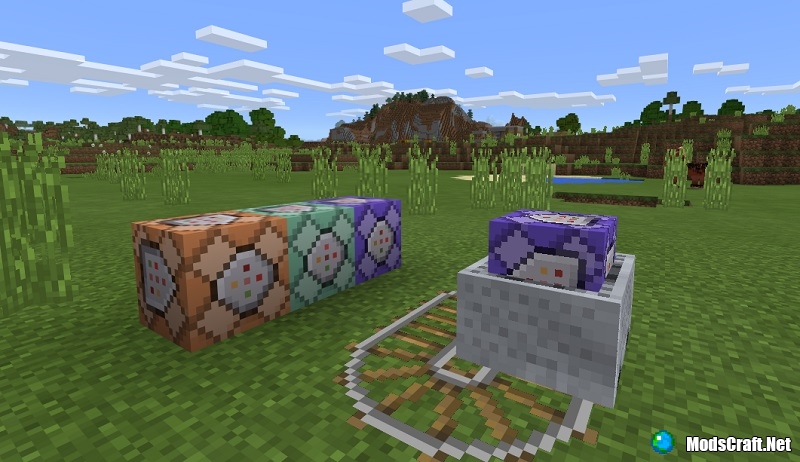 What's new?
Command Block

Trolley with command unit

Chain Command Block

Cyclic command block

Added commands: /clear /particle /difficulty /effect /gamerule /me /particle /playsound /replaceitem /title
Attention:
you can get command blocks only by using commands in the chat:
/give @p command_block qty - will issue a command block

/give @p repeating_command_block qty - will issue a cyclic command block

/give @p chain_command_block qty - will issue a chain command block

/give @p command_block_minecart - will issue a trolley with a command block

Command Block Interface: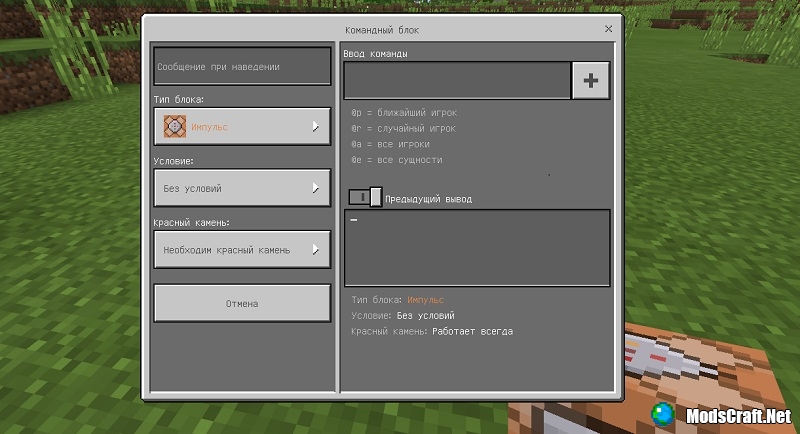 Update
1.0.6
added a new mix pack Chinese Mythology to
MCPE
, which includes a set of textures, a map and a skin pack of 26 skins. In addition, the developers have added a free card, which can be obtained by those who have logged in to Xbox Live.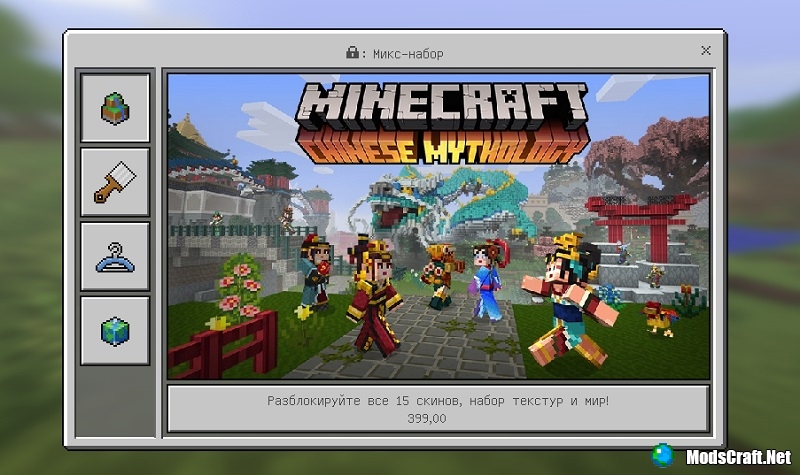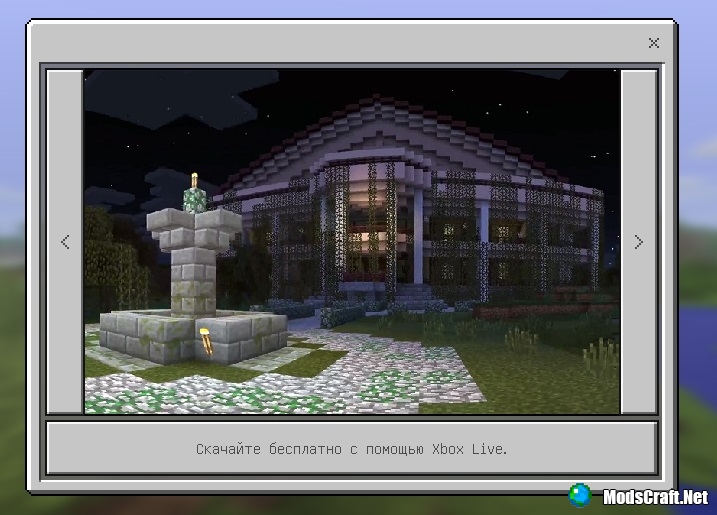 And already with the update
1.0.7
in
Minecraft PE
will be available
Fallout mix-set
, which includes a map, textures and skins!
The developers literally threw mix kits at the players and with the update
MCPE 1.0.9
, a set of
Greek mythology
became available in the game!
A new release version is available
Minecraft PE 1.1 RELEASE
.
---
Last update:
20.05.17
Version:
1.0.9 (1.0.9.1)
What's new?
Added a mix set Greek mythology.