Would you like to turn into an Axolotl, Creeper, Zombie, or Fish in Minecraft? Now with
mod
Morphing Bracelet
it's become real. You will be able to get a special bracelet and unlock mobs to transform into them. At the same time, if you turn into a mob, you will also receive its powers and abilities.
For example, by turning into a Ghast, you will be able to shoot fireballs, fly in survival and will not receive fire damage.
How to transform?
To transform into any other mob, you will need an item called a Morphing Bracelet. To craft it, you will need 4 Soil showers and 1 Shower in glass.
You can get a Soul in glass by melting the Sand of the shower in the stove. In this case, the item is used not only for crafting, but can also be used as a weapon. Throw it at enemies to deal damage, you will get a Blindness effect for 10 seconds.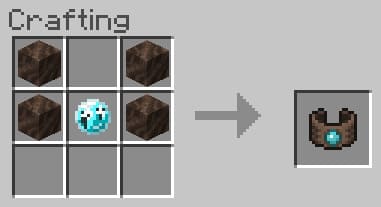 After receiving the bracelet, you need to kill the mob you need, use the Morphing Bracelet and select the mob to become it.
Video