The new beta version of
Minecraft PE 1.16.210.57
has become available for
Android
devices and a new resource has appeared in it — copper ore, from which you can create copper ingots, new blocks, as well as a lightning rod!
Copper
Added copper ore.

Copper ore can be melted in a furnace.

Added copper blocks.

Available copper blocks, carved copper blocks, copper ladders and copper plates.

Copper blocks oxidize over time.

Copper blocks have special sounds when interacting.

Use honeycomb to protect the copper blocks from the oxidation process.

Drowned people now drop copper ingots instead of gold ingots.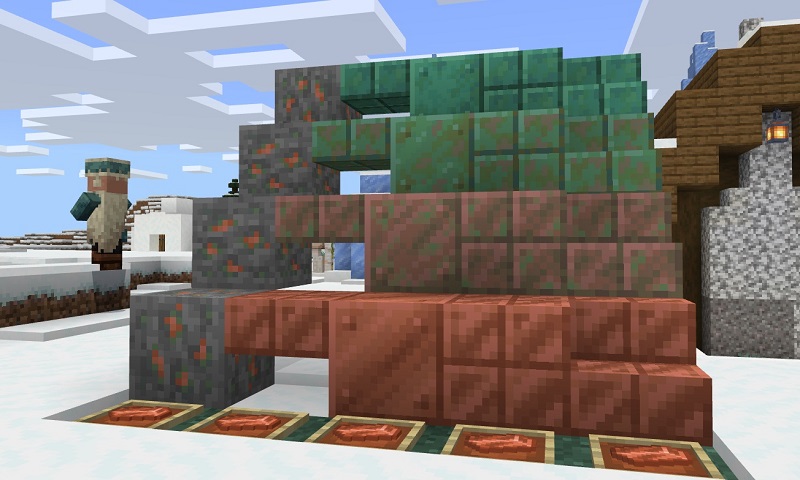 Lightning rod
A lightning rod has been added!

Lightning rods are created in a workbench from copper ingots.

The lightning rod can be used to protect your buildings from lightning strikes.

A lightning rod from a lightning strike creates a red stone signal.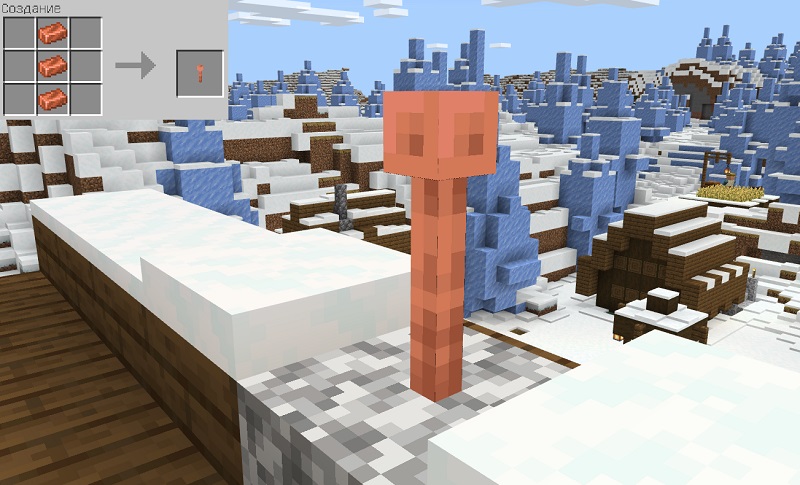 All new items and blocks are also available in the creativity inventory.
Fixes
Special features:

Now, you can adjust the settings sliders from the keyboard when the mouse cursor is outside the user interface.

The screen reader now informs the player about the opening of the Chat Settings menu.

Fixed a bug that caused the screen reader to not read the titles on the permissions screen.

The screen reader now reads information from the announcement screens.

Performance and stability:

Improved the smoothness of the transition animation of the user interface.

Improved the performance of actors.

Main:

Fixed a bug that prevents players from interacting after using the '/clone' command on a block with a double chest.

Using the '/clone' command to clone a block of the same type no longer results in a failed execution.

Fixed a bug that caused players to take fall damage when opening Shulker Box.

Nether bricks now give experience when melting.

All mobs that use melee attack can now attack targets above and below them again.

Graphics and interface:

Tool and Armor Recipes now display the background of the selected item when selected in the recipe list.

Fixed a bug that caused the selection area of a structural block in the Overworld to be displayed in the Buffer and Edge.

Sound sliders are now always highlighted when the mouse cursor is hovered over.



Structural block:

Structural blocks no longer save data automatically when the structure name text field is empty.

Commands, scripts and add-ons:

A warning now appears when trying to move a locked item into and OUT of containers.