In the version
Minecraft 1.16.220.50
updated mountains have appeared, which have become even bigger and "snowier"! Use this seed to create a game world with a huge snowy mountain.
You will appear next to the mountain, so it will not be difficult to find it.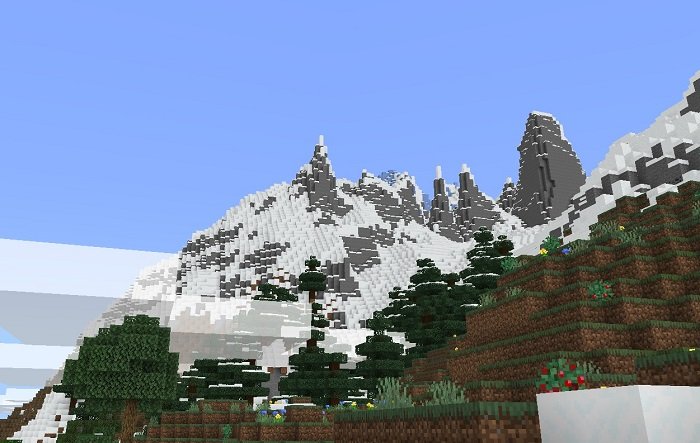 On the snowy slopes you can find goats, be careful and don't let them hit you, otherwise you can fall and crash!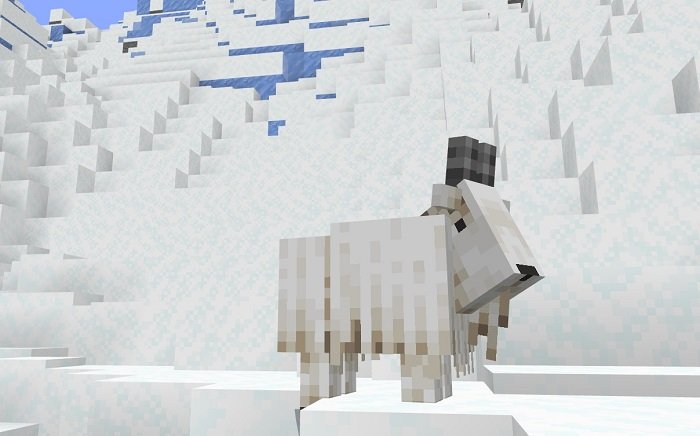 Also in the updated mountains you can find various ores — coal, iron and emeralds!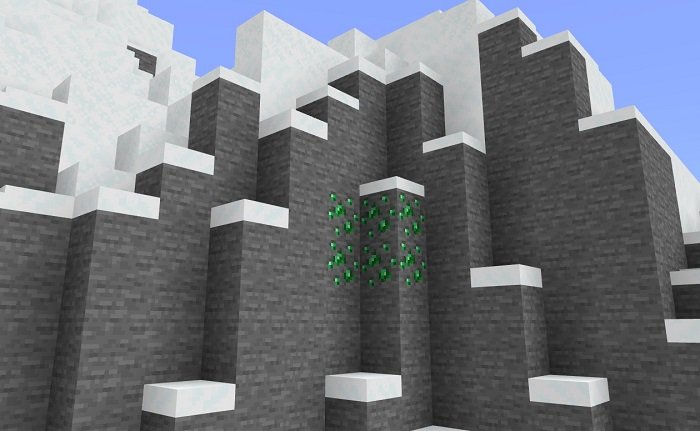 How to activate the seed?

Launch Minecraft Pocket Edition.
Open create world window.
Type seed key in field«Seed».
Press button «Play» to create a new world.
Seed activated, enjoy!
Seed: UnoriginalName