Do you like mountaineering? Then we suggest using this seed to create a game world with a large (we would even say giant) snow mountain! To use the seed, you will need the installed version
Minecraft 1.16.220.50
or higher.
In editing the world, enable the
Caves and Cliffs
option so that the world is created with a new generation of mountains.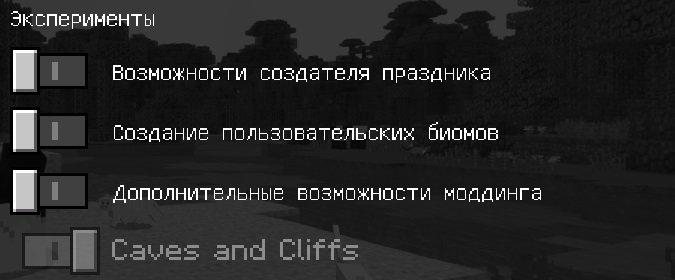 It is very easy to find mountains. You just need to turn around after appearing in the world and go / fly forward. If your drawing range is set to a high value, then you will see the mountains immediately.
In the mountain meadows you can find a variety of flowers and bees with beehives.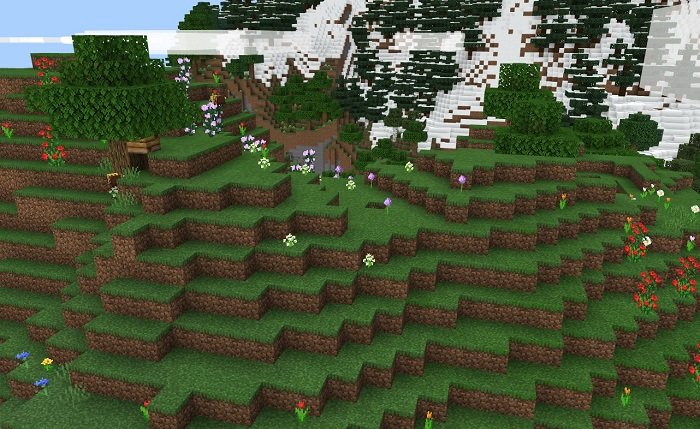 In the mountains themselves, you can find a ruined portal.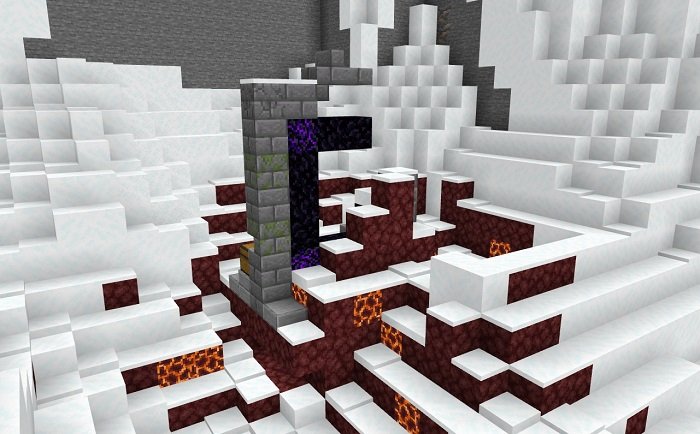 Well, how about without ores in the mountains? Coal, iron and emeralds — all this can be found if you like mountaineering!
How to activate the seed?

Launch Minecraft Pocket Edition.
Open create world window.
Type seed key in field«Seed».
Press button «Play» to create a new world.
Seed activated, enjoy!
Seed: 1570541852