Resource Pack Converter
is a new, special program for
Minecraft Pocket Edition
, which will easily allow you to convert textures from PC to PE.
At the moment, you can convert textures from version
Minecraft
not lower than
1.9
, since the author does not guarantee the work of ported textures from previous versions after conversion.
How to convert textures?
Download and install the program file on your device. Download the texture you need from the Internet for the PC version, then convert it to MC:PE. Make sure that the downloaded texture is in the extension
.zip
Run the program and click on the
PICK A PC RESOURCE button PACK.ZIP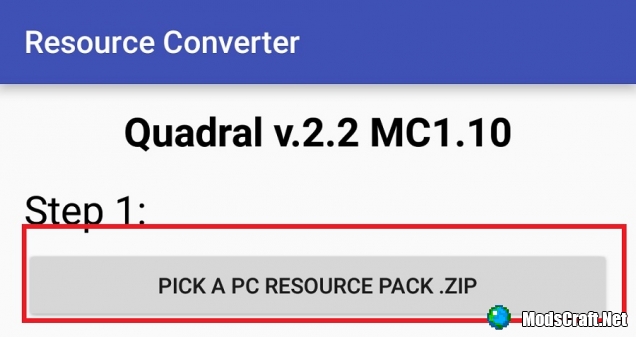 In the window that opens, you will need to find the downloaded texture in
.zip
and click on it.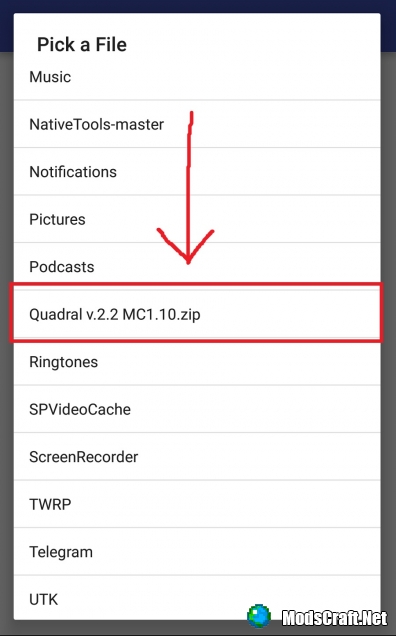 Now click on
CONVERT TO POCKET EDITION RESOURCE PACK
and wait a bit.

Now it remains to install the texture in the game itself. To do this, click on
APPLY/INSTALL TO MINECRAFT PE
and wait a bit.

After successful completion of the process, click on
START MINECRAFT PE
and the game will automatically start with the ported texture.

The texture is automatically activated and if you want to disable it, then go to
Settings -> Resource Packs
, click on the texture on the right side of the screen, and then click on the left arrow.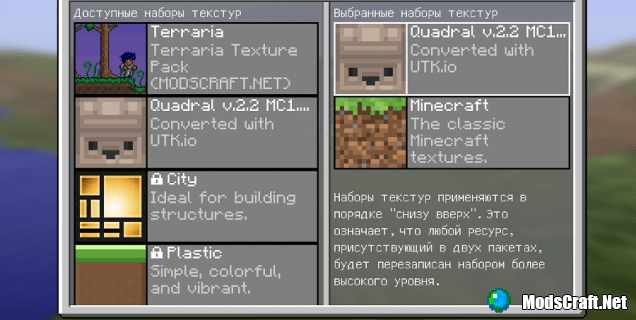 If you want to share the converted texture with someone, then go to the file manager, open the folder
UTK/converter
and add the folder with the texture to the archive
.ZIP
. Now you can send the texture to your friends =)