The
MCPE Master
program is a revolutionary launcher for
Minecraft Pocket Edition
, which can do almost everything. Edit the game world, inventory, download mods, maps, etc. directly from the launcher, and there is also a built-in analog
TooManyItems
. This is a really cool and very convenient program for
Minecraft Pocket Edition
!
Features of the MCPE Master:
Light weight and huge functionality

Built-in analog TooManyItems

The ability to download mods, maps, textures, skins directly from the launcher

Enable and disable the mini-map

Enable and disable the display of HP mobs

And much more!
Let's take a closer look at some of the features. I advise you to study the rest yourself =)
In the main menu itself, you can download additional content for Minecraft PE for free - mods, maps, textures, skins, and you can also watch the sids that are posted every day!
In addition, you can edit the game world through the launcher. To do this, you need to open the Basic Modification section.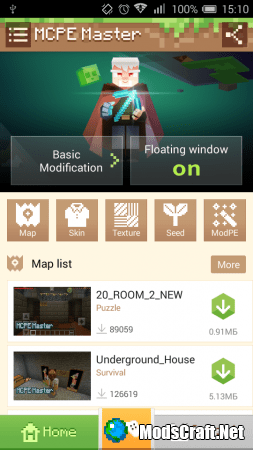 Now click on the joystick icon to launch the game with the built-in TooManyItems. When you enter, you will have a pick icon in the corner, if you click on it, a window will open for editing inventory, changing the game mode and much more.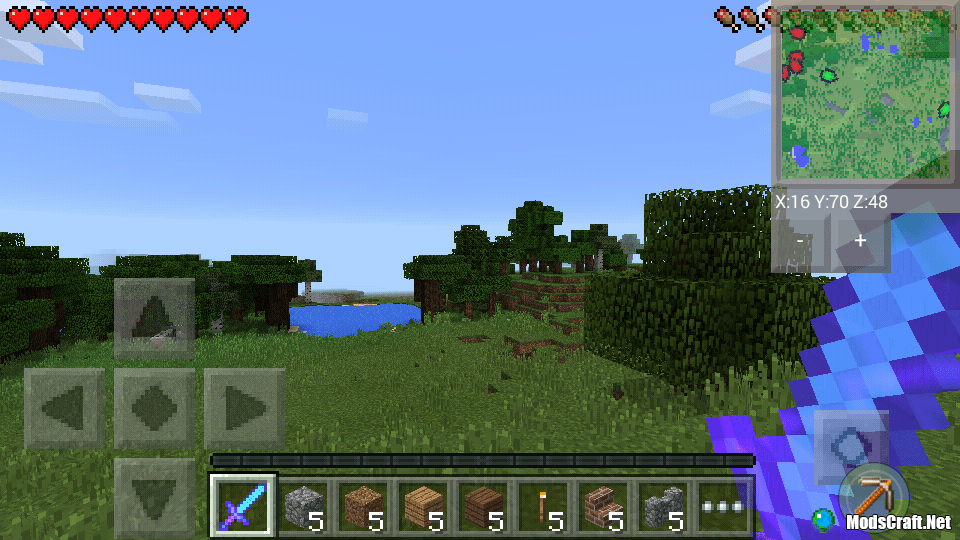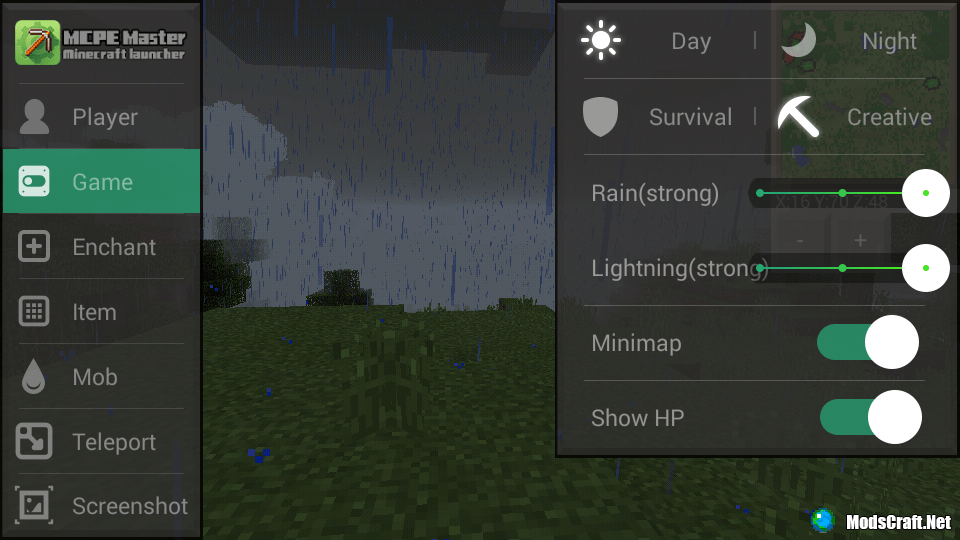 You can quickly enchant an item in the
Enchant
section by selecting the enchantment effects you need.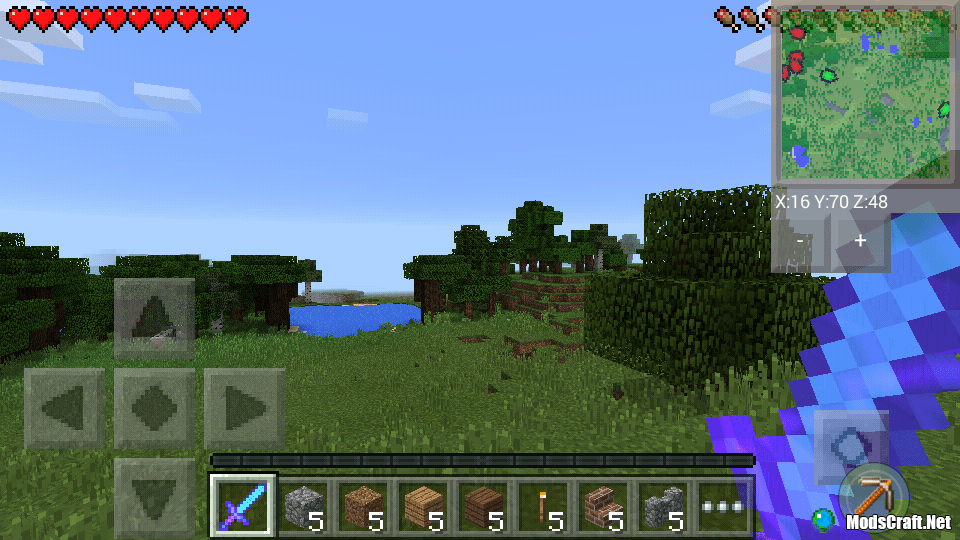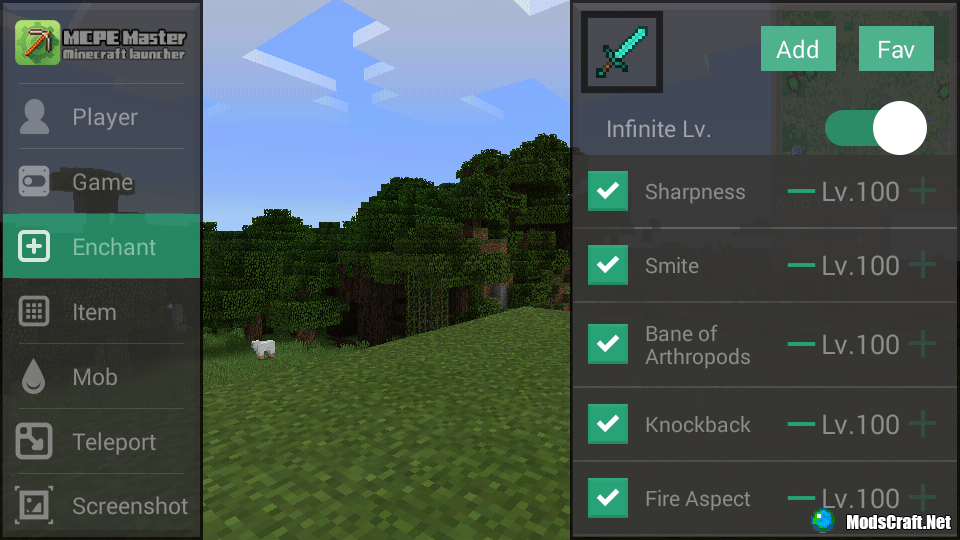 You can also quickly spawn any mob in the
Mob
section.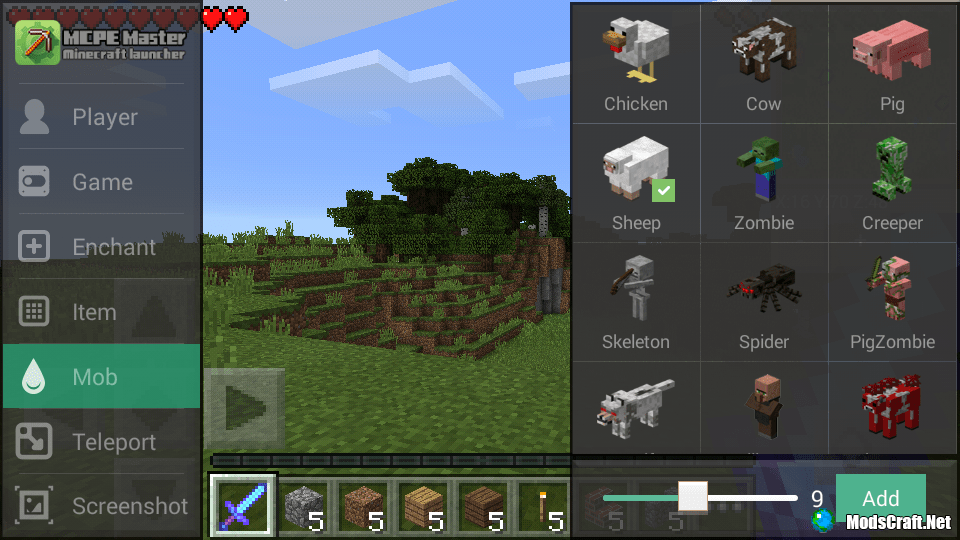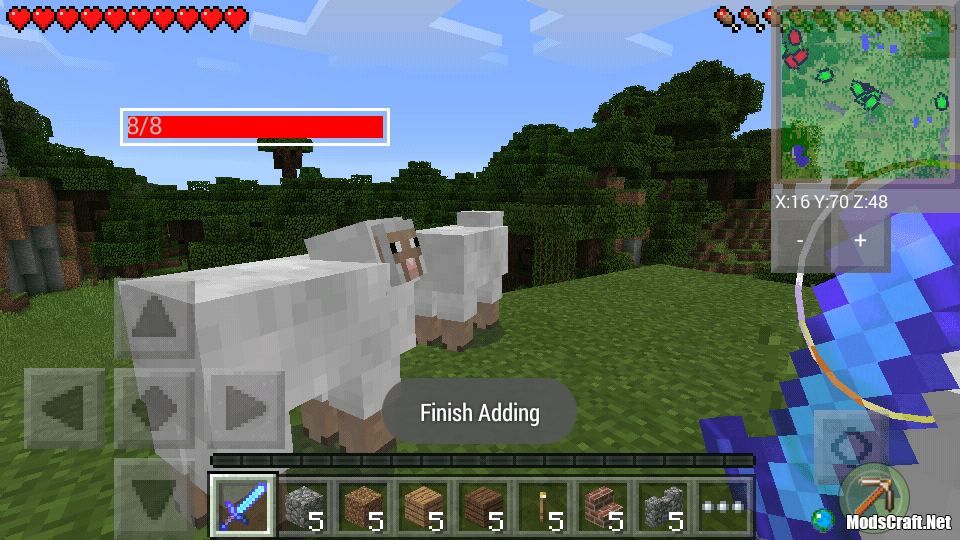 If you turn on the
Game
items
Minimap
and
Show HP
in the
Game
section, then the mini-map and the HP display for mobs will turn on, which is very convenient.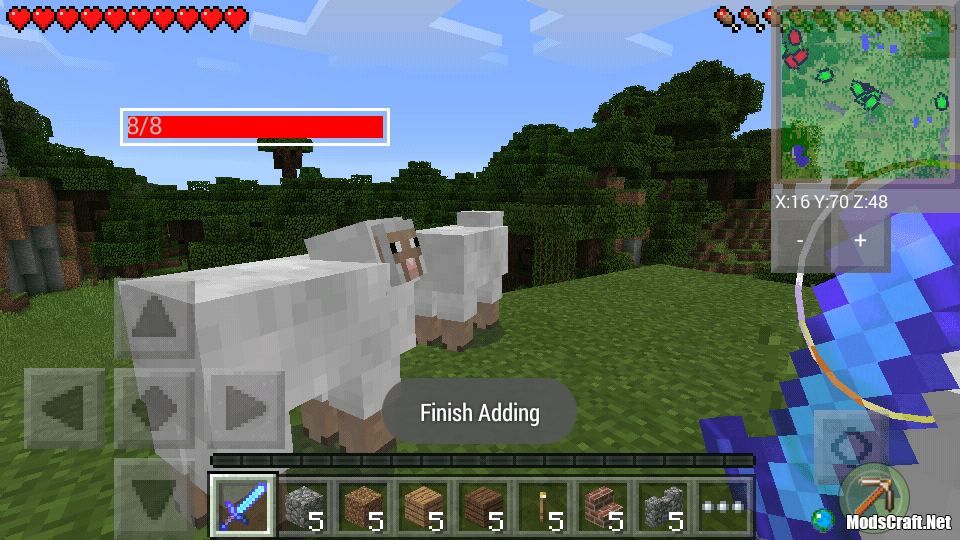 You can also add teleportation points in case you are afraid to die and forget the place where you died.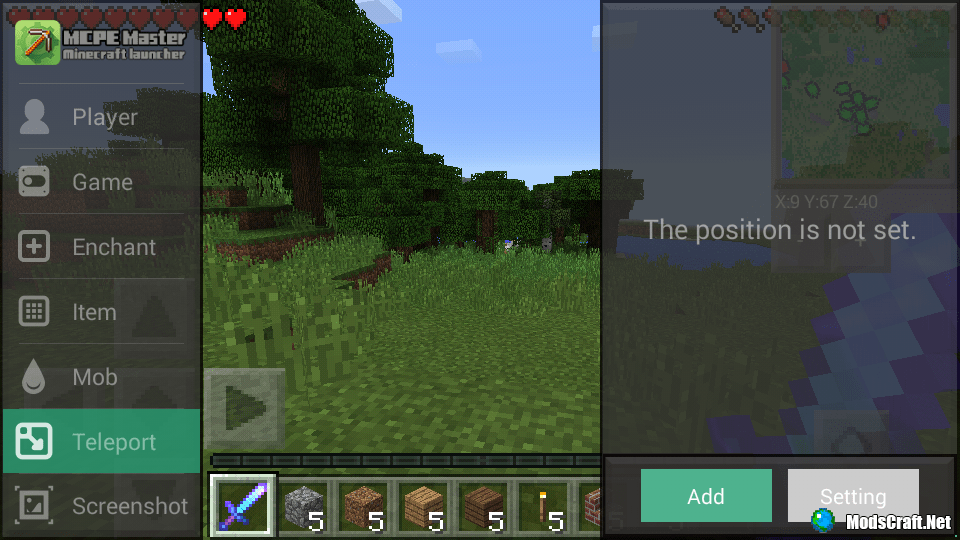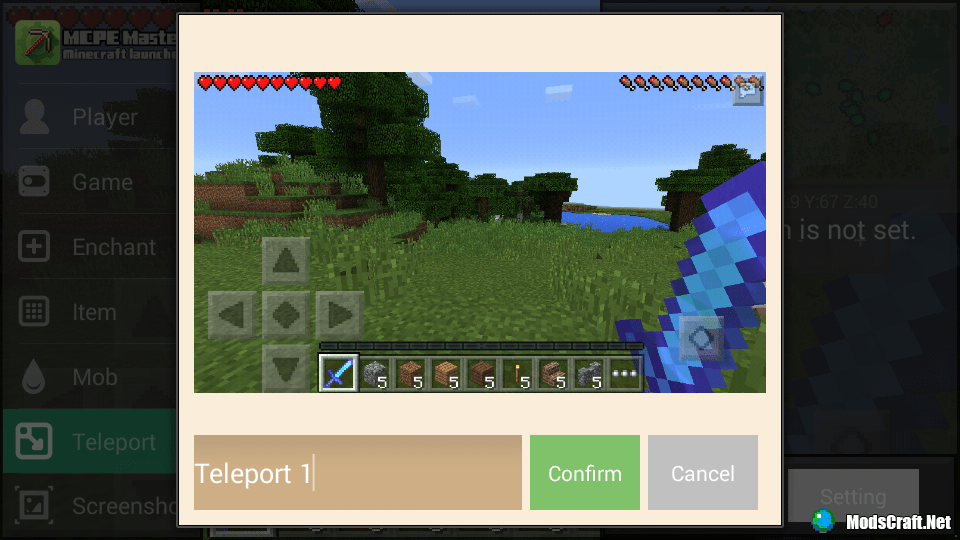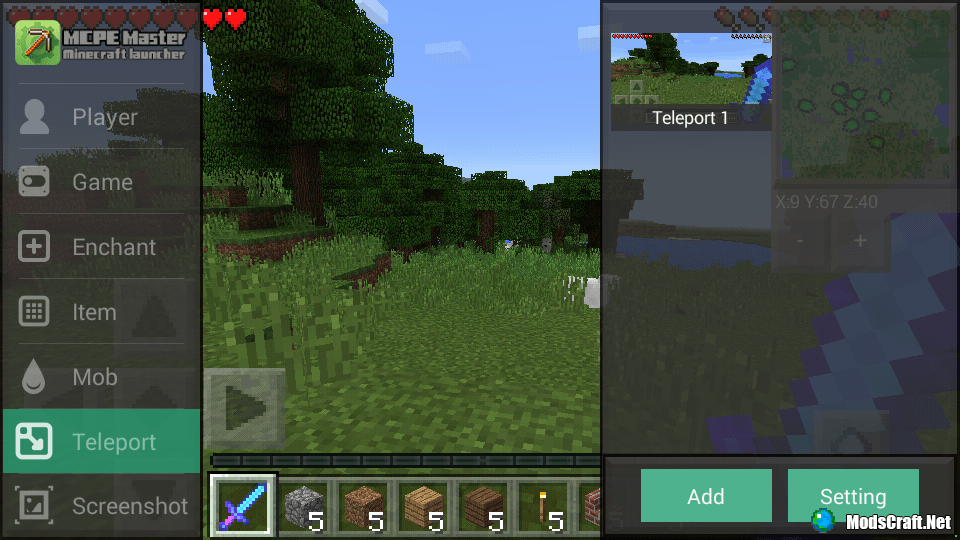 Well, I advise you to view the rest yourself, because there are a lot of different functions in this launcher =)
Last update:
05.05.17 (v2.0.9)
Changes in v2.0.9:
Floating support for MCPE 1.1
THE SOFT NO LONGER WORKS, ALL DOWNLOAD LINKS HAVE BEEN DELETED.