Using the program
Builder PRO
You can literally create in one click on your
map
Minecraft PE
some kind of structure.
How often do you come across the fact that you would like to create some kind of medieval house for survival in Minecraft, but do not know how to build beautifully? This is a fairly common problem for many players, but this application will save you from it! Using
Builder PRO
You can also study and learn to build your own unique buildings in
Minecraft
!
This is really one of the best applications for
MCPE
! The main feature is that it is constantly updated and replenished with new buildings that can be created without an Internet connection!
Builder Features
Instant construction

8 categories

Works without internet

355 excellent buildings

Card Recovery System

Easy to use
Features of the PRO version
Upload and build your .schematic files!

3 Additional building Packs: Spaceships, Flying Ships and Modern Houses

Change the X and Z coordinates of the building

No ads
How to create a structure?
It's pretty simple here, but below you can read a brief guide to the program
Builder PRO
for
Minecraft Pocket Edition
.
To start, open your map in
MCPE
and stand at the place where you want to build something, then close the map.
Run the program. In it you will see various categories: medieval buildings, modern and much more. I decided to choose a category of ships and create the Odyssey ship.
You can see brief information about the building, its dimensions. If you liked it, then click
Next
.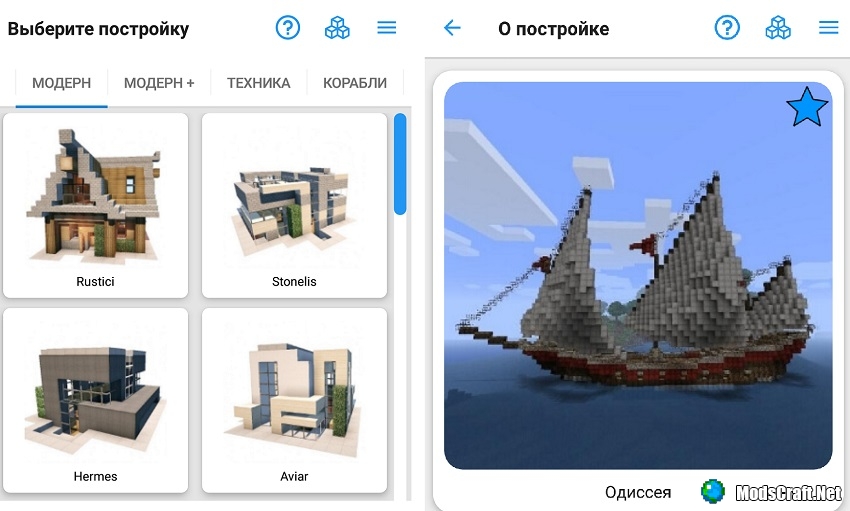 Now select the world in which you want to create it. After that, the application will open the building editing window. You can change the position, height, rotate it. If everything suits you, then press the
button Build
.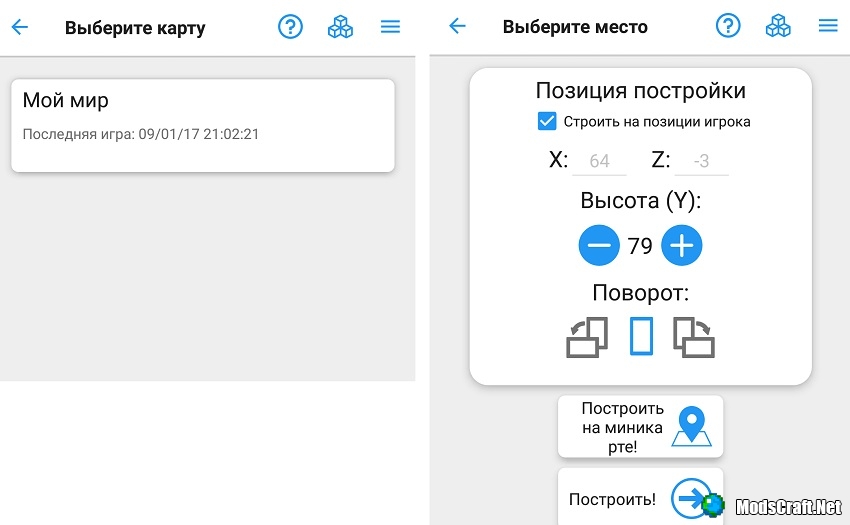 Wait a few seconds for the structure to be generated on your map. After that, you will be able to log in to
Minecraft PE
, choose the very world in which you created the building and enjoy it!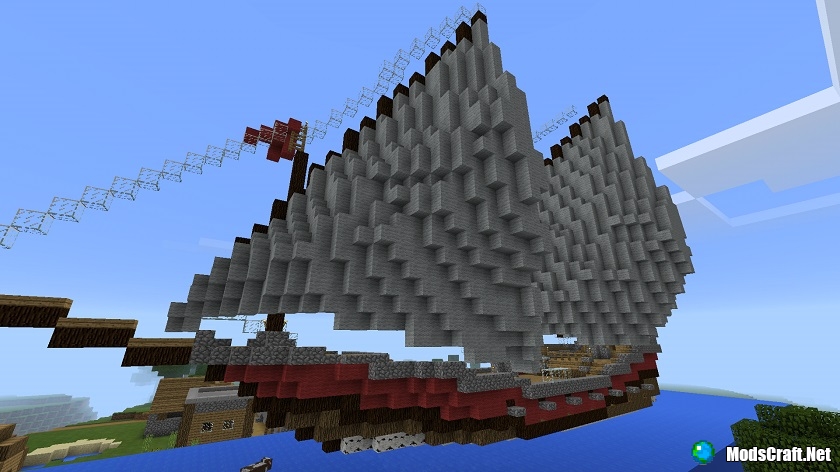 How do I load the .schematics structure?
First you need to go to the website [url=https://www.minecraft-schematics.com/register/]https://www.minecraft-schematics.com/register/[/url ] and register on it by entering your username, password and email.
After registering on the site, you will receive an email with account activation to your email. Don't forget to confirm! The message looks something like this: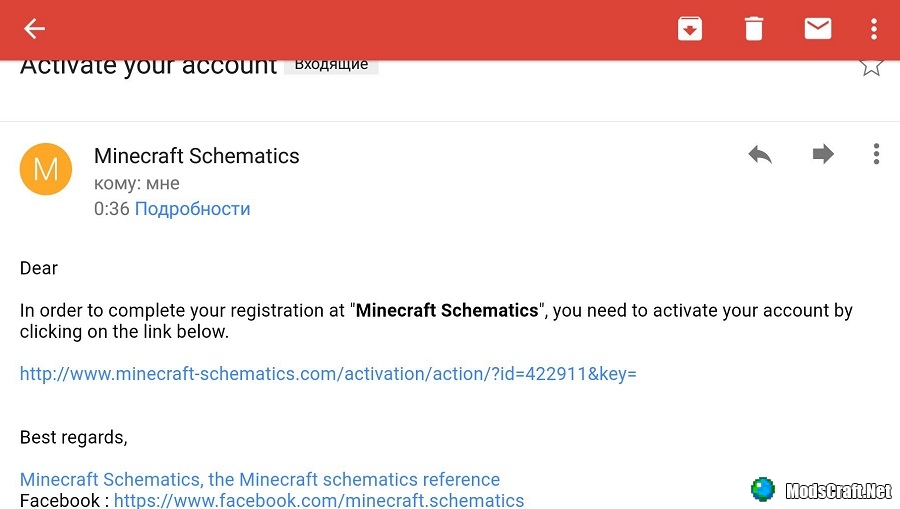 Now you can log in to the site and download the structures of the format
.schematics
.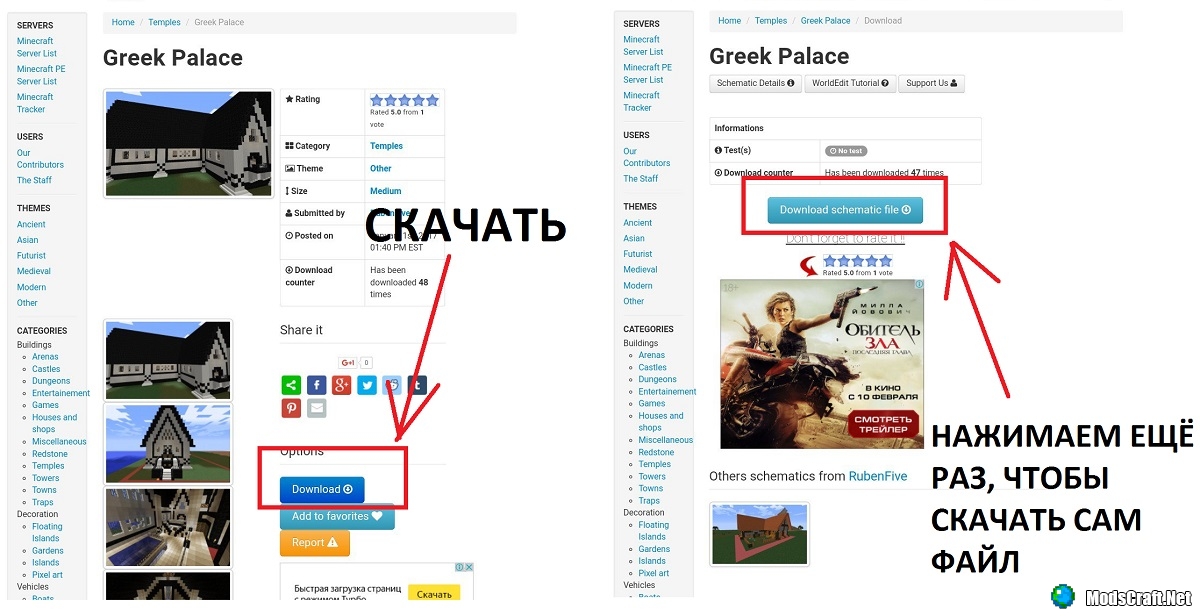 For example, I decided to download and install a structure called
Greek Palace
. After downloading the file, you need to move the file
.schematics
from the folder
Download
to
/games/com.mojang/Schematic/
.
Go to
Builder PRO for Minecraft PE
and click on the button that is shown in the screenshot below.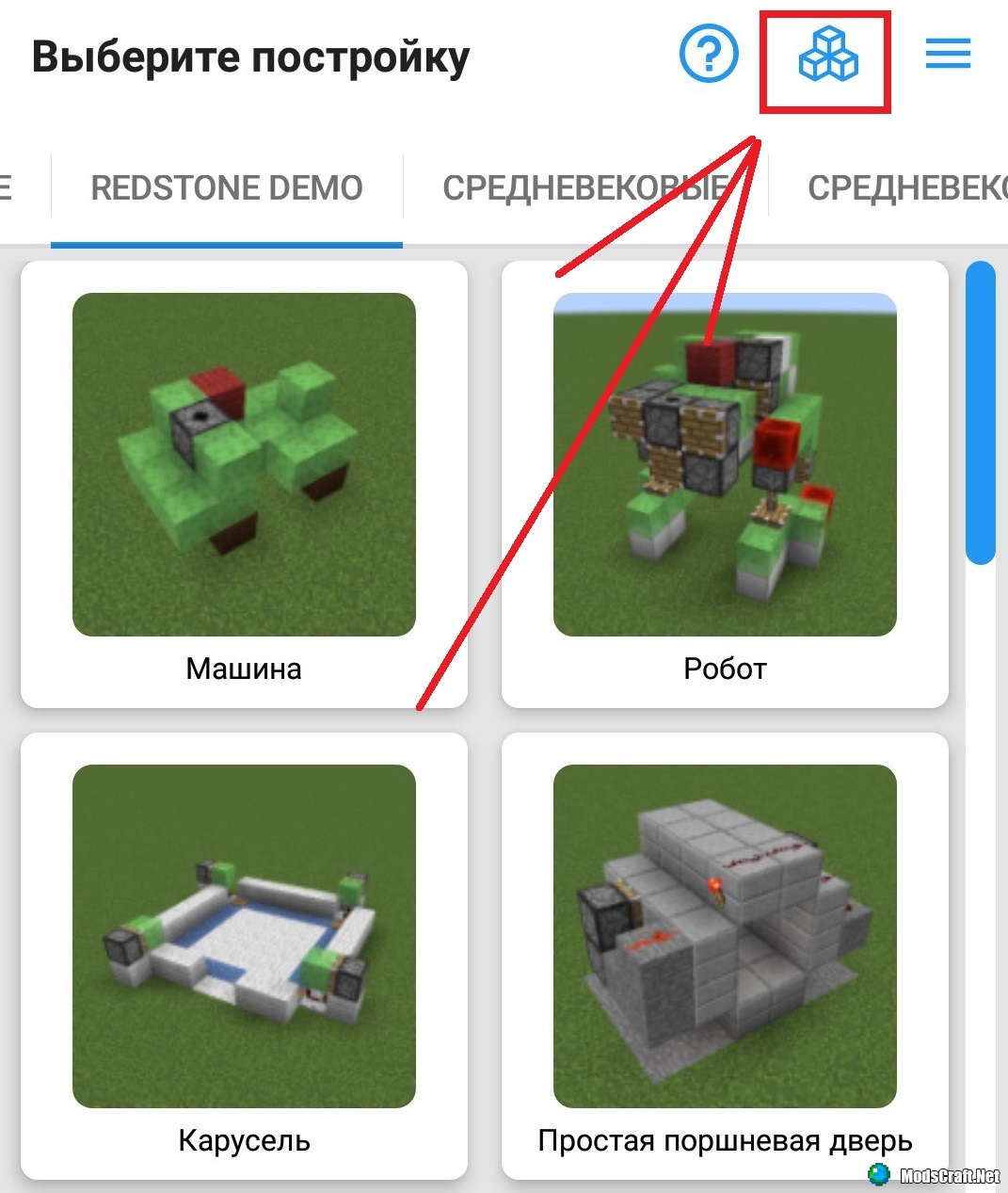 Select the item
Upload your schematic
and in the window that opens, select the downloaded structure for our world
MCPE
, and then the world in which you want to create this building.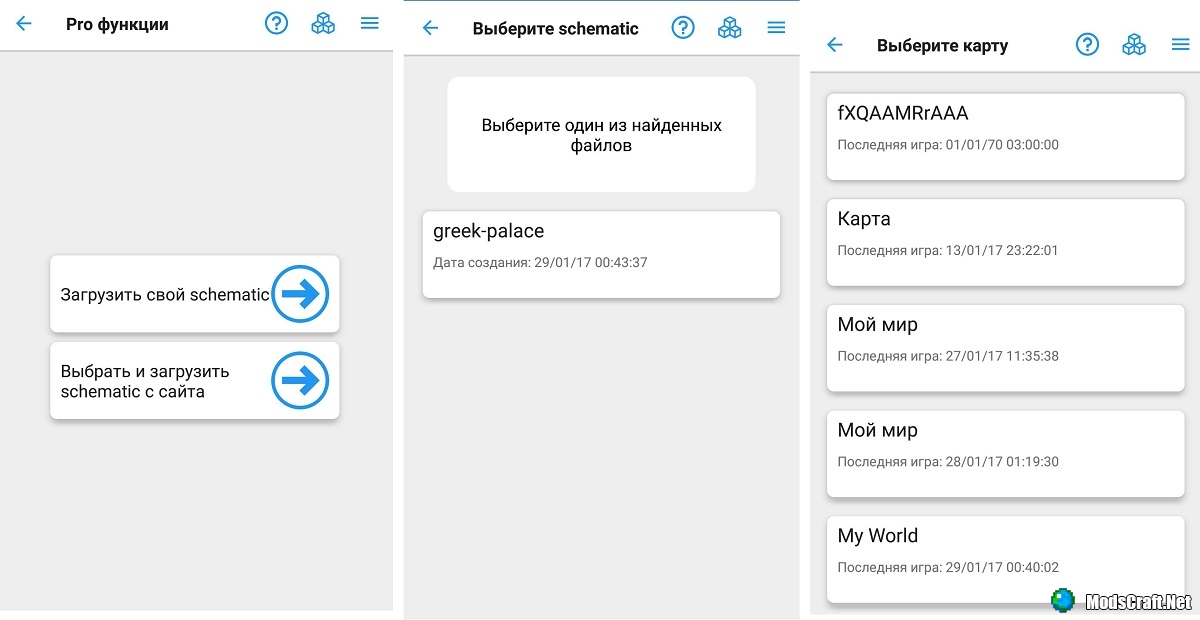 Now we are setting up the position structure, you can also use the mini-map. If everything suits you, then click
Build
.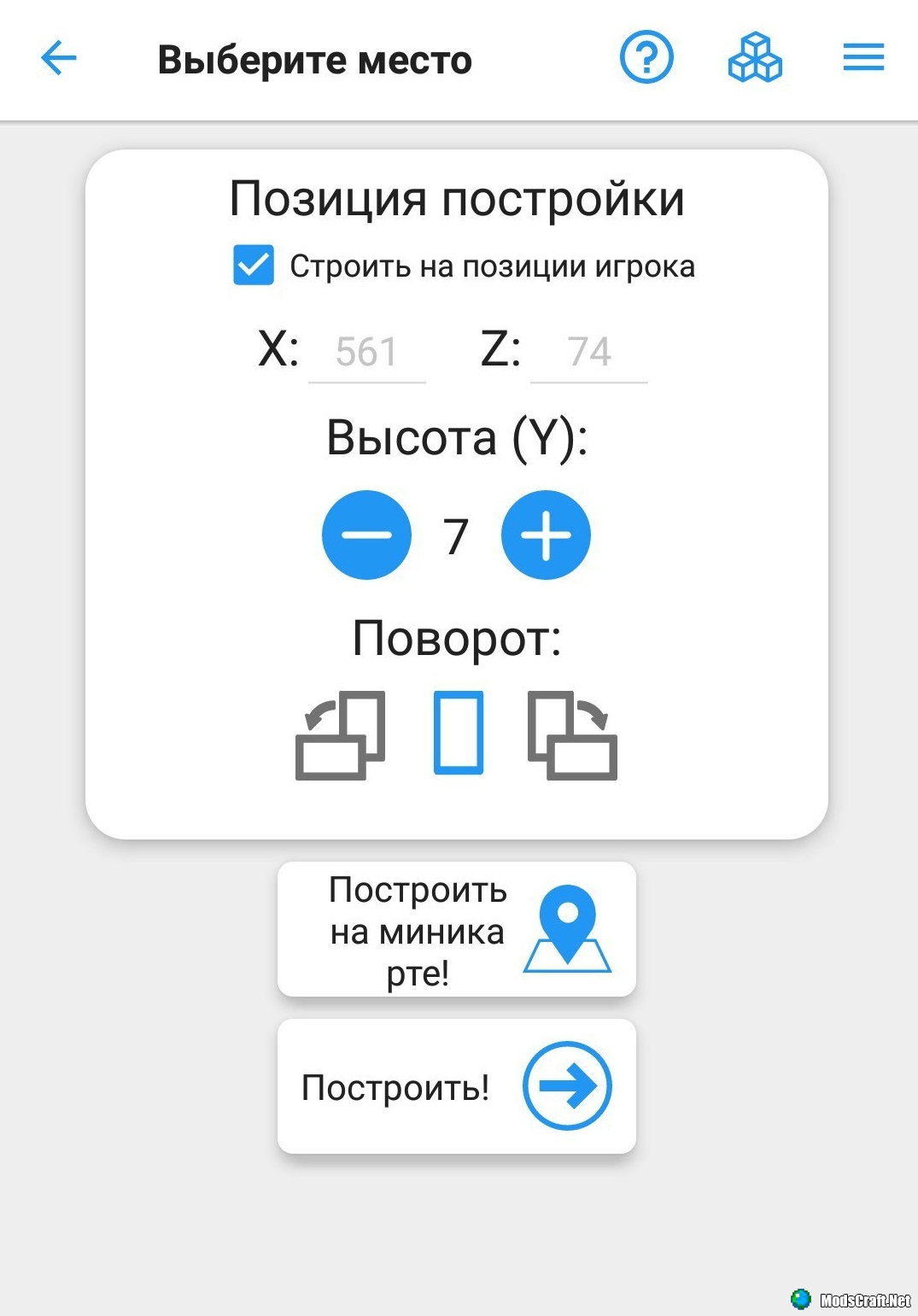 The building will be generated on your map
MCPE
and it looks really cool!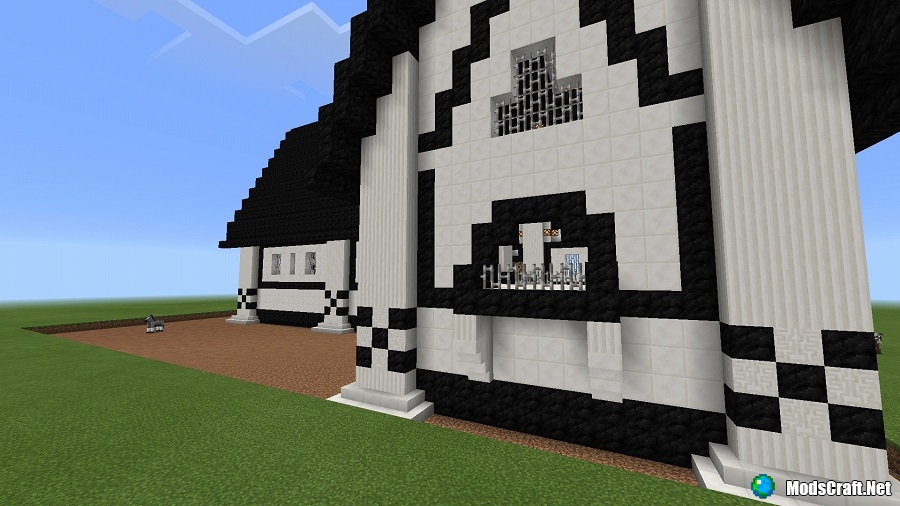 The application is constantly updated and updated with new maps, we will post new versions so that you can recreate what you have long wanted in your world
MCPE
!
Last updated:
October 29, 2020.
What's new?