Fireflies were supposed to complement the atmosphere of swamps and mangrove swamps in the game. Unfortunately, in
Minecraft 1.19
they were not implemented. Fans of the game decided to fix this problem by developing a separate addon.
In the settings of the world, enable the Holiday Creator Features.

You can meet fireflies in most warm biomes. More often they appear in swamps, plains and mangrove swamps.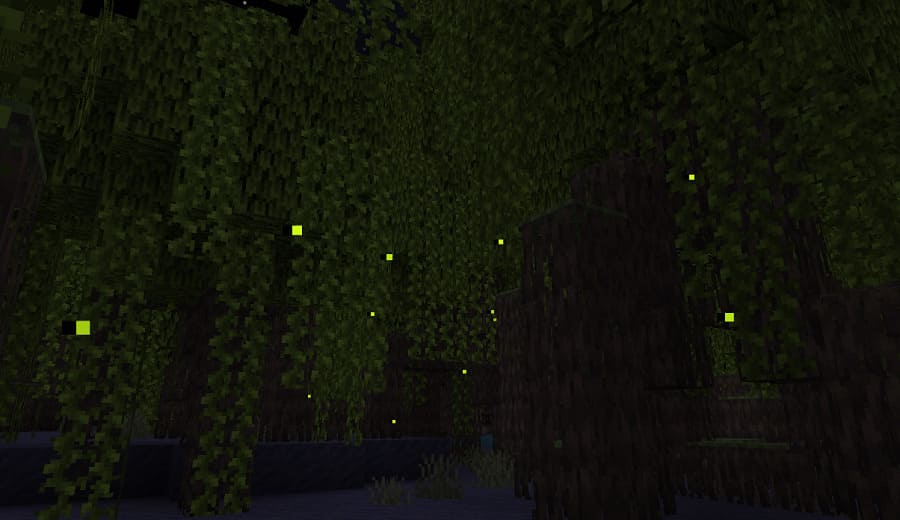 Frogs eat fireflies with appetite!