The developers have released another update,
Minecraft 1.17 Caves and Cliffs. Part I
. The new version
1.17.10
is aimed at adding new blocks in the form of candles, makes various changes, including improvements, and also fixes various bugs.
Experimental features
Enable the experimental option
Caves and Cliffs
to access new features:
Increased world height up to 320 blocks

New mountain biomes: High Peaks, Snowy Peaks, Snowy Slopes, Mountain Groves and Mountain Meadows

New Cave Biomes: Lush Caves and Karst Caves

New types of caves: Cheese Caves, Spaghetti Caves and Aquifers

Updated ore generation

Acoustic sensor

Goat horn
Candles
A new block for creating lighting. Up to four candles can be placed on one block.
Created from honeycombs and threads

There are 16 color solutions available

A candle can be lit with any object that creates fire

Up to four candles can be placed on one block

The maximum lighting level is 12

One candle can be placed on the whole cake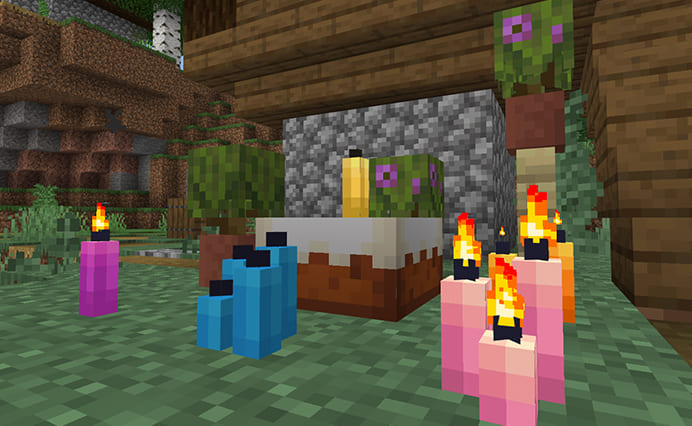 Commands
The
'/dialogue'
command has been added for game content creators.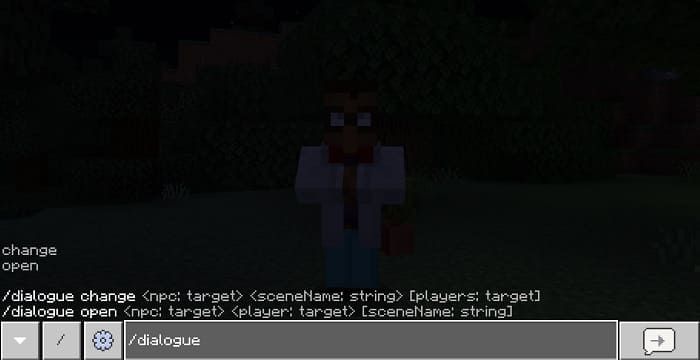 Changes
The developers have made various changes in this update that improve the game mechanics.
New splashes from Java Edition have been added

Updated accessibility icon in the settings menu

Azalea and Flowering azalea can now be placed in pots

Updated textures of some blocks and items to match with Java Edition

Improved illuminated text on signs for better visibility in the dark

Feeding Axolotls with a bucket of tropical fish will now return a bucket of water instead of an empty bucket

Axolotl hitboxes have been reduced

Axolotls no longer move their tail, pretending to be dead

The root earth can now be placed in different directions

Changed mining in bastion chests

Increased the probability of occurrence and the number of rare items

Removed all "empty" mining records

Increased durability of most damaged items

The following items have been added to the loot table: enchanted golden axe, golden carrot, enchanted golden apple and iron block

Removed pieces of iron from the chests

The chests will now contain undamaged, un-enchanted diamond armor

The skeleton now turns into a Tramp after 20 seconds instead of 45

Glowing lichen now falls out only when using scissors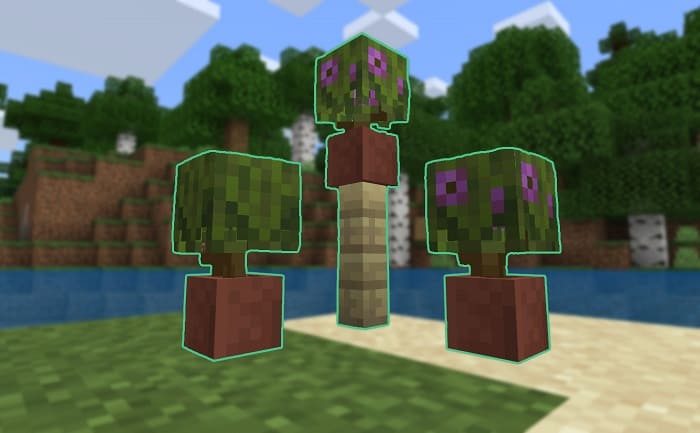 Corrections
There were
more than 50 bugs fixed
, here is a list of the main fixes:
Thunderstorms now occur as often as on the Java Edition

Guardians and Elder Guardians now attack Axolotls when they appear

Drowned people now attack Axolotls when they appear

Small turtles will no longer disappear after hatching from eggs

The lightning rod no longer destroys blocks falling on it

With the mobGriefing rule disabled, mobs will no longer destroy loose snow

Axolotls now appear in complete darkness

Iron golems will become more aggressive on Peaceful difficulty

The glowing octopus now darkens to match the ambient light level when taking damage

Underwater fog now depends on the biome again