The next update
Minecraft Pocket Edition
has been released. In the new version
0.15.3
, the developers have eliminated a bunch of bugs, as well as partially changed the interface and added other tweaks.
We advise you to install the new version, because it fixes a bunch of bugs in the game!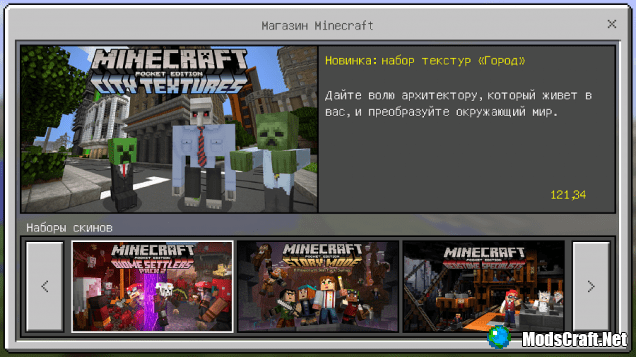 Tweaks:
The text on the invitation screen is aligned.

Fixed horse breeding, now it corresponds to other versions of Minecraft.

A small tweak to control the mouse.

Improved block movement.

Improved generation.

The store's screen layout looks better now.
Bug fixes:
Players can now scroll through the friends list in the Add Realm window using the controller.

Inventory can now be opened when the player has saddled a pig/horse/donkey and a mule.

Fixed zombie textures in desert biomes.

Fixed disappearing friends list when exiting the game.

Fixed the fall damage for the horse.

Fixed bugs with pistons.

Fixed placement of the Observer

Many other bugs have been fixed.
---