The developers have published an official announcement with the release of Sniffer for Minecraft: Java Edition and Minecraft Bedrock in the near future.
The mob won the vote on Minecraft Live and became the favorite of the players.
Official news:
minecraft.net/en-us/article/sniffer-coming-minecraft-120
Sniffer Features
In the first snapshots, betas and previews, the mob will receive only basic functionality

It will be possible to spawn Sniffer only through a spawn egg

Mob doesn't spawn in the world naturally and will become part of Archeology

Players will have to send Suspicious sand to the excavation

There may be an ancient egg in the Suspicious sand

Help the Sniffer to hatch

An adult mob will start sniffing out ancient seeds, from which the player will be able to grow new and unique ornamental plants!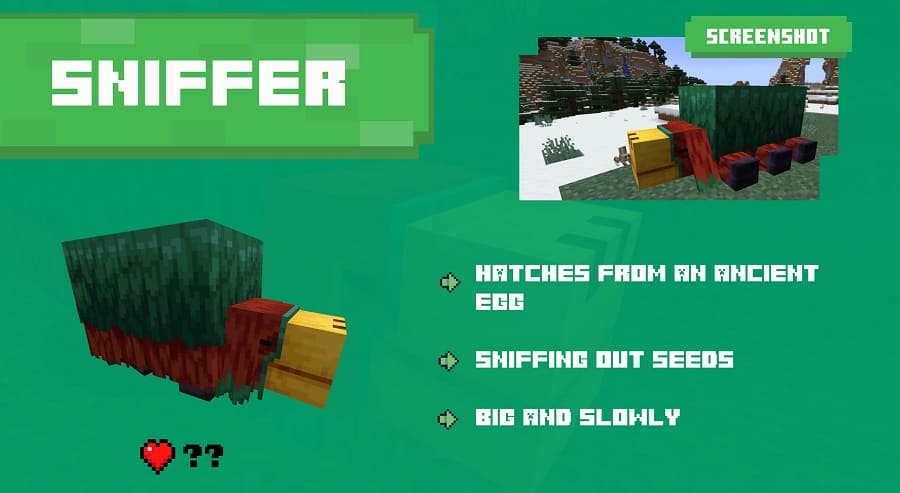 Screenshots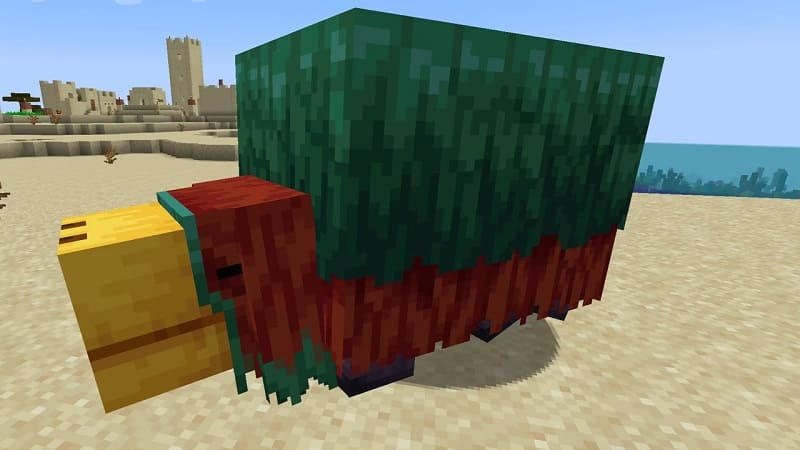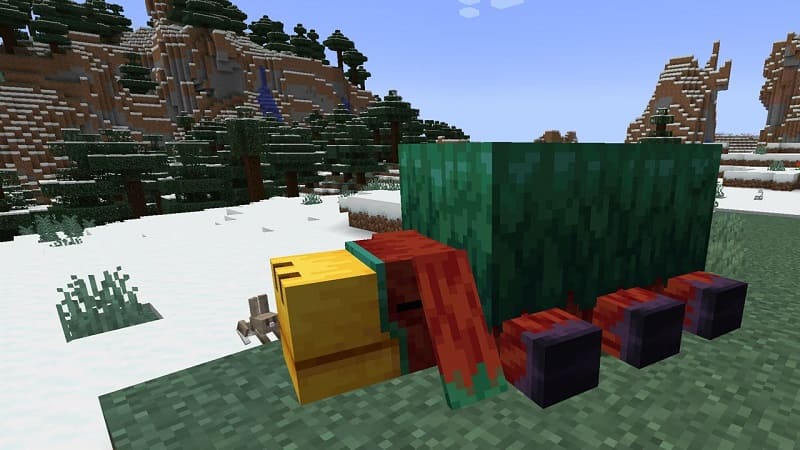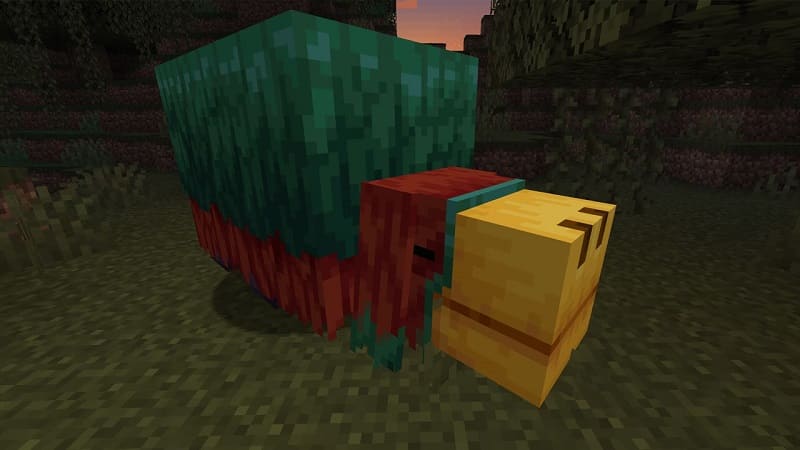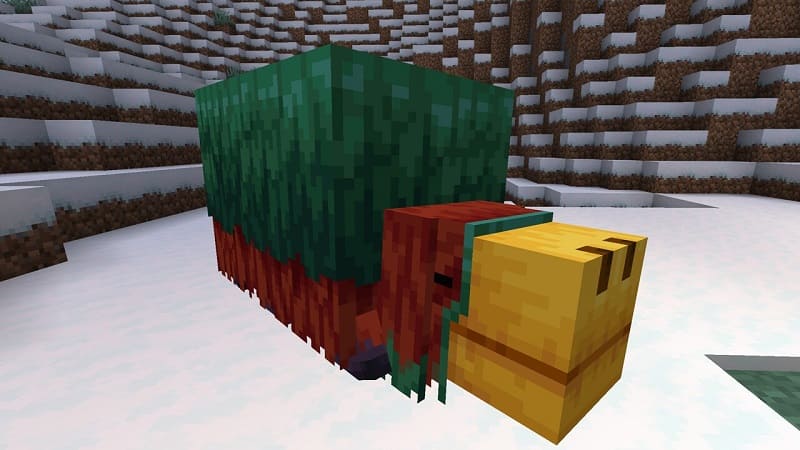 New decorative plants: