Do you need to quickly clear the territory of unnecessary blocks or do you want to have fun with friends and blow up the whole game world? Now with
mod
World Destroyer SE
, 45 new TNT blocks will appear in Minecraft. Each block explodes in its own way, which makes the addition unique.
In the settings of the world, be sure to enable the experiment functions for the addons to work correctly.
How to get it?
All new TNT blocks are available in the Creation inventory, in the Creature Creation section.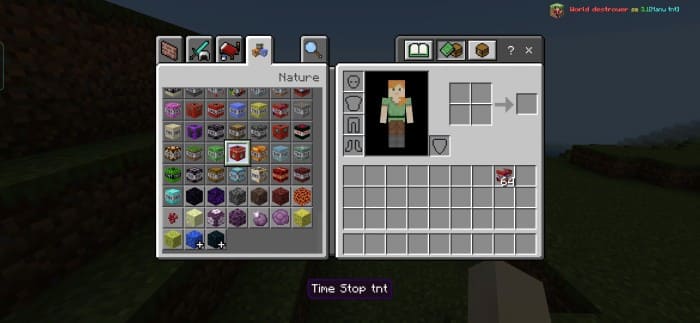 You can also use the search.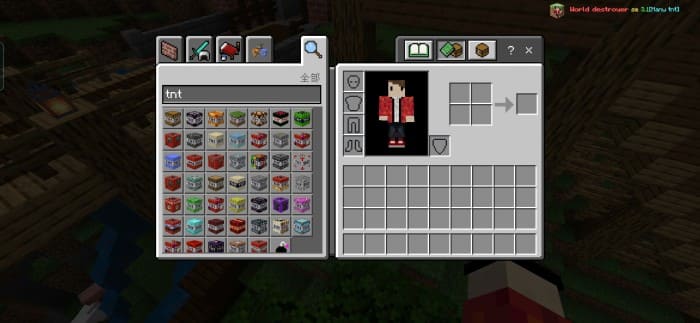 How to use it?
Put the block on the ground and use the flint to set it on fire.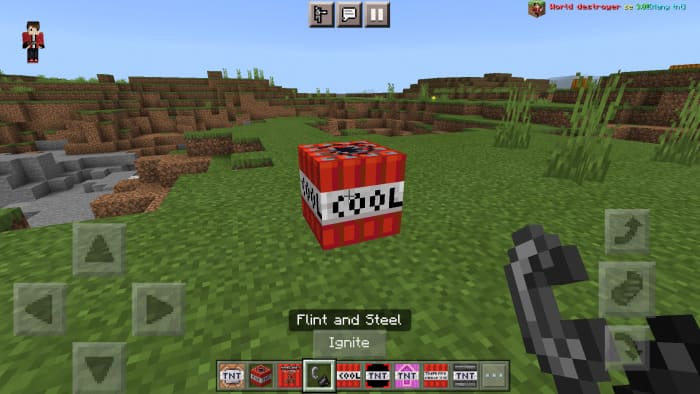 After that, the block will explode.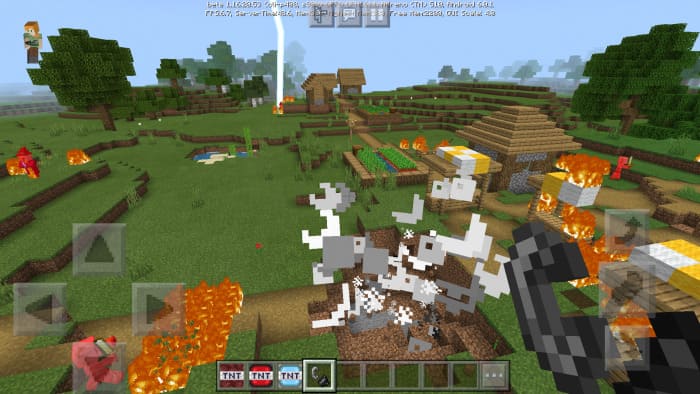 The mod also adds hand grenades, they need to be held for throwing.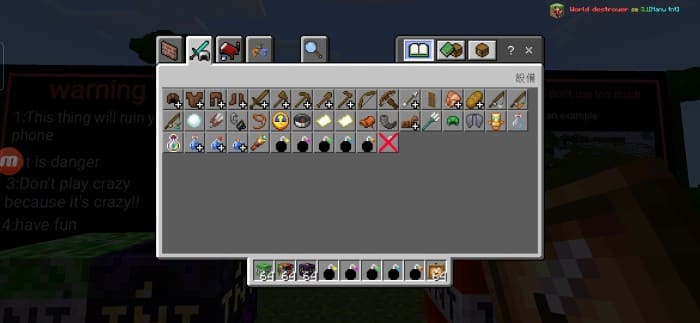 Each such grenade has a specific function.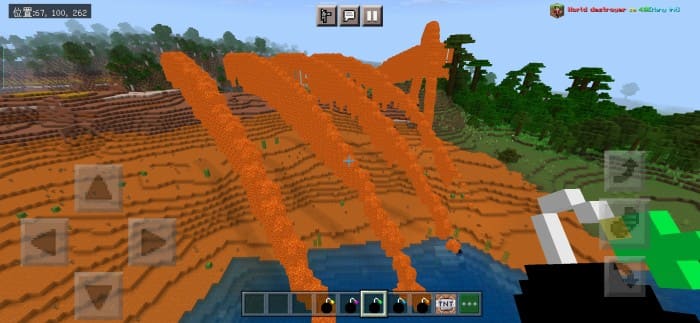 Additional screenshots