Mod
XP Abilities
was inspired by the popular RPG game
Final Fantasy VII
and reworks the health and experience interface, as well as adds several new magical abilities that will waste experience, and it will now be even more useful!
How does it work?
The mod adds the following abilities:
Fire — shoots fire;

Blizzard — slows down creatures;

Thunder — shoots lightning;

Bio — shoots poison;

Haste — increases the speed;

Cure — heals a little;

Barrier — gives resistance;

Esuna — clears all effects and gives absorption.
As already mentioned, the add-on partially reworks the interface. Now a window with abilities and their cost is displayed on the left, and health and experience in the form of stripes is displayed on the right.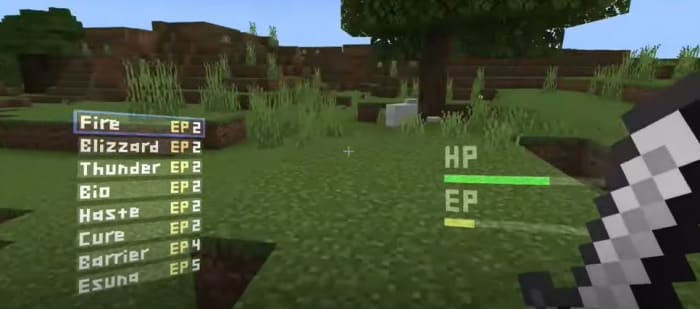 If you sit down, the screen will become a little lighter, and time will stop, which will give you the opportunity to choose the desired ability.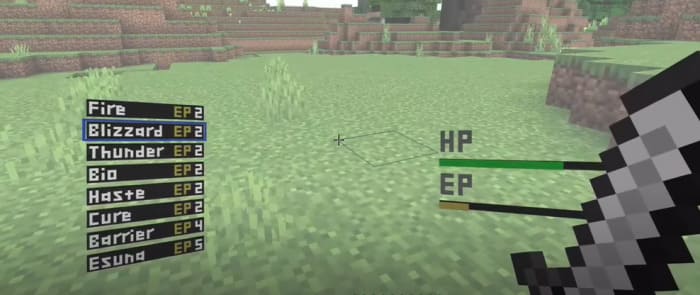 Each ability has special particles, making them easy to distinguish.
To use the ability, you need to have the appropriate amount of experience and press the right mouse button (hold down the screen).