With
Modern Blocks
mod for
MCPE
You will be able to make your game world more modern thanks to new blocks that have wonderful detail and 3D models! This allows you to create not only a cozy modern house, but also an office, kitchen, dressing room and much more!
This
addon
adds more than 980 new and modern blocks, including modern bookshelves, cabinets, drawers, tiles and furniture, most of the blocks have 16 different colors and wooden blocks.
For the mod to work, you need to enable
The possibilities of the creator of the holiday
and
Additional modding features
.
---
Where can I find recipes?
You can learn all the recipes through the learning window, which has been redesigned for this mod.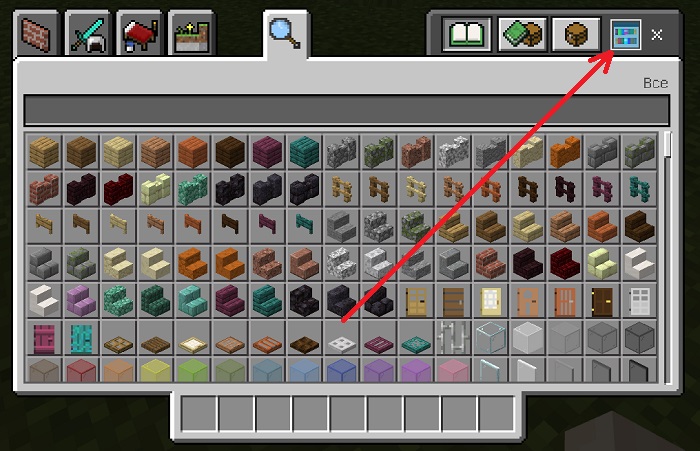 Thanks to sections, you can navigate through categories and learn recipes.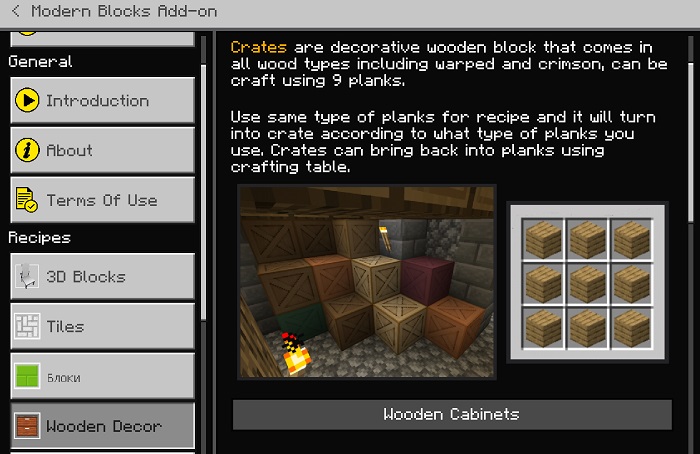 ---
3D blocks
The game will feature various furniture with three-dimensional models — chairs, tables, kitchen utensils, gifts and much more!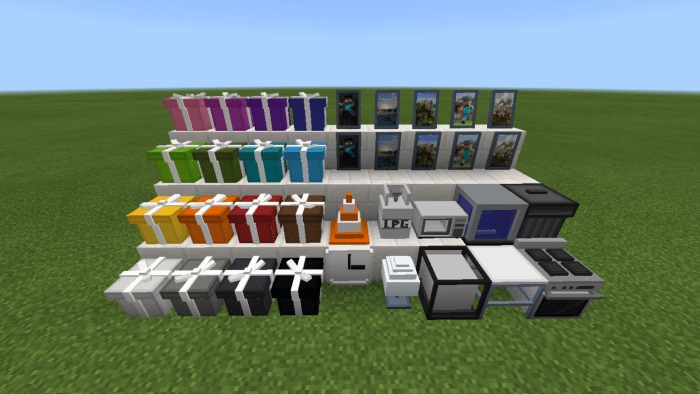 ---
Tiles
260 different tiles will be added to the game with this mod. The tile has 16 different colors, and you can add 5 different patterns to each of them. There are also other types of tiles: porcelain tiles with a rough texture suitable for outdoor flooring, wood tiles with a wood texture, checkered tiles of 16 different colors, tiles for swimming pools and bathrooms.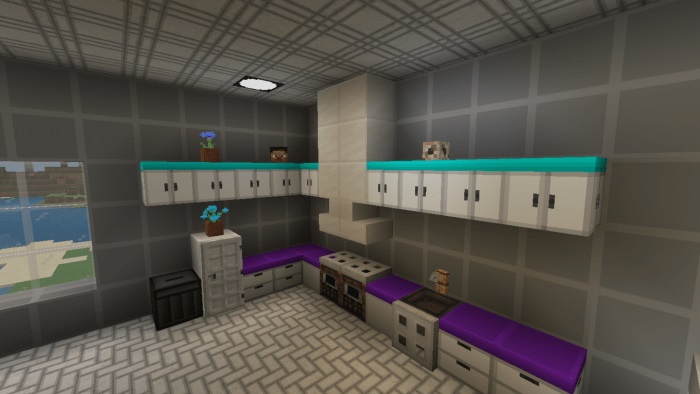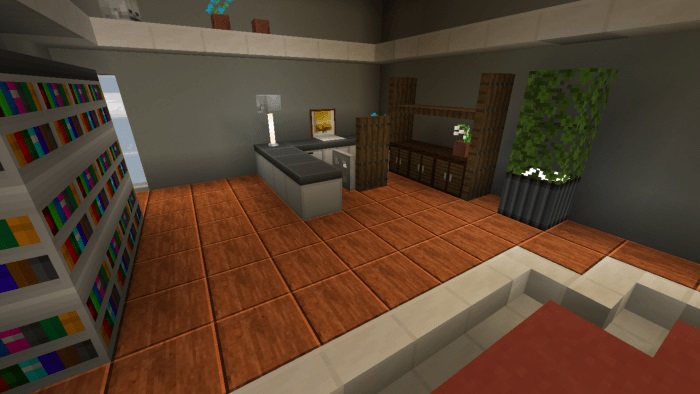 This pool is made of pool tiles and cladding, looks beautiful!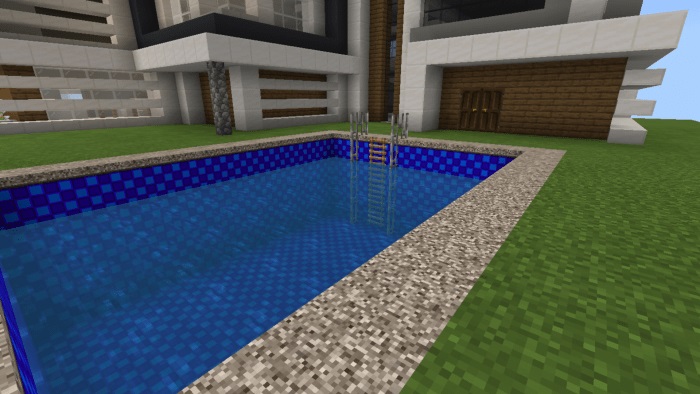 ---
Plastic blocks
Various plastic blocks are available, from which blocks of different colors can be created, and also each types of plastic blocks has tiles. Basically, you can create furniture from plastic. Please note that anything made of plastic can burn.
Before creating plastic blocks, you will need crude oil, so you will have to include an Education Edition in the game if you want to craft them.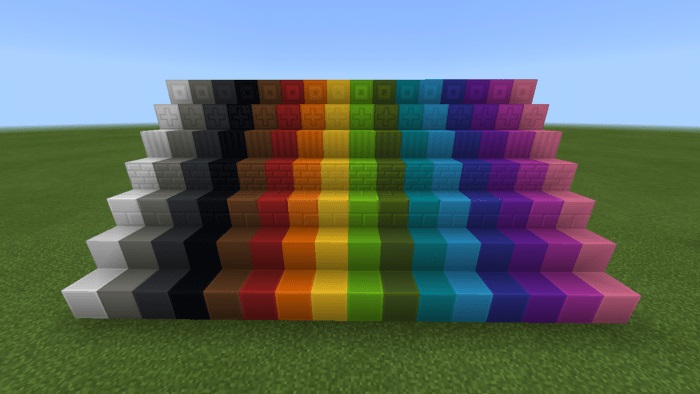 ---
Furniture
Cabinets and drawers made of wood are a decorative block that can be used to decorate rooms, offices, dressing rooms and so on. Plastic variants of cabinets and drawers are also available in fashion.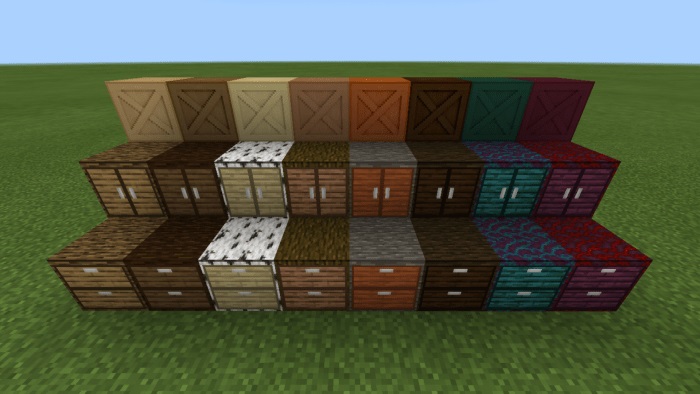 ---
Wallpaper
Wallpaper blocks that have 4 different designs, each of which has 16 different colors.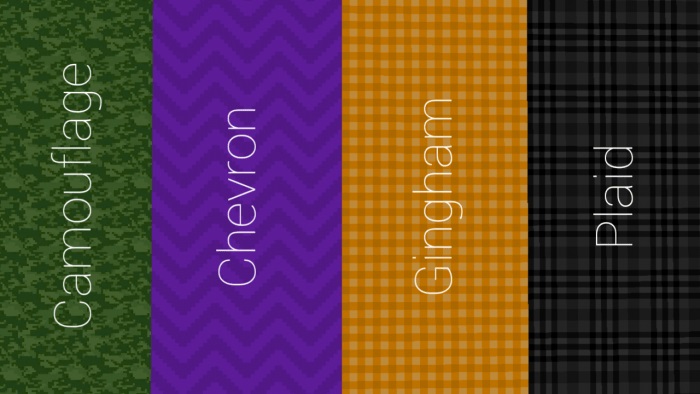 ---
Road blocks
Road blocks will allow you to create realistic cities, highways, and highways. You can also create different pedestrian crossings thanks to these blocks!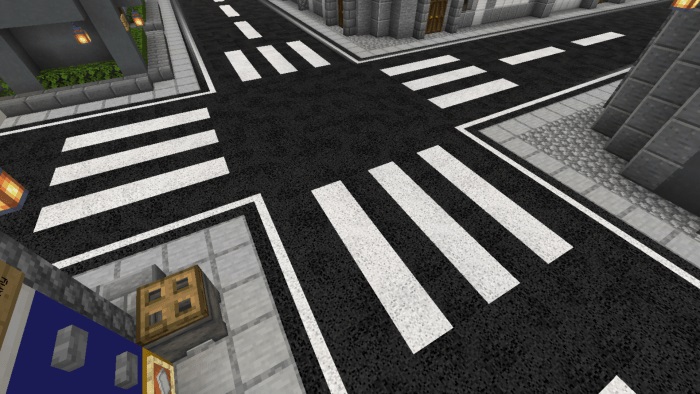 This was not a description of all the blocks from this mod, we advise you to study everything yourself, but you can also get blocks using the command
'/function <name>'
.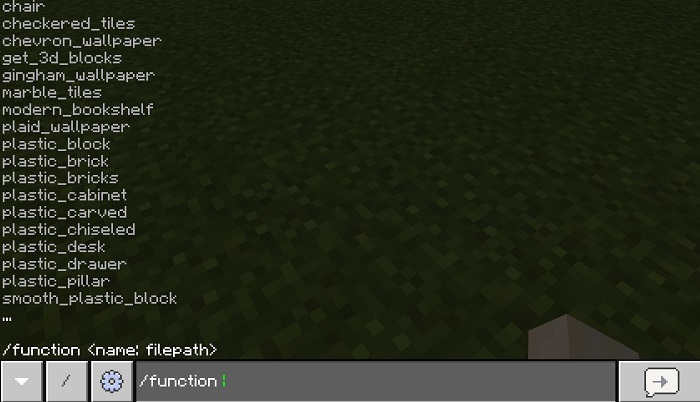 Last update:
v1.1.4 (April 28, 2021)
What's new?
New units have been added: Gas stove, Kitchen hood;

Added new items: Sledgehammer, Wooden Saw, Plastic Axe;

The countertop block can now be used at an angle (bend down and install the block in the right place);

Now you can change the location of the cabinet handle on the countertop (bend down and change the location);

The structure of the stone path has been changed;

Other small gameplay changes.