Addon
"Connected Glass"
adds a fully automatic glass connection to
Minecraft Pocket Edition
(BE). The mod does not replace the original vanilla glass.
Be sure to activate
Holiday Creator Features
and
Additional Modding Capabilities
in the world settings.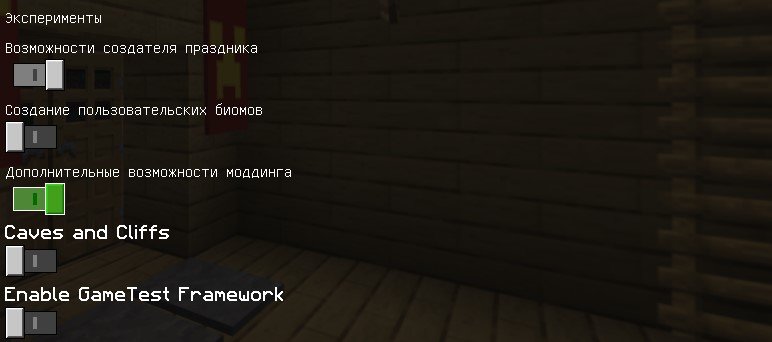 As you know, modding capabilities do not allow you to change vanilla blocks, so the mod adds new glasses with simple crafting in survival mode and available in the creative inventory. These glasses automatically connect to each other, removing annoying frames between the blocks!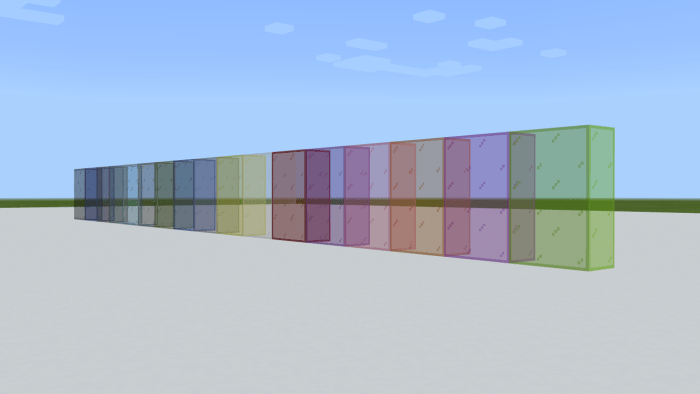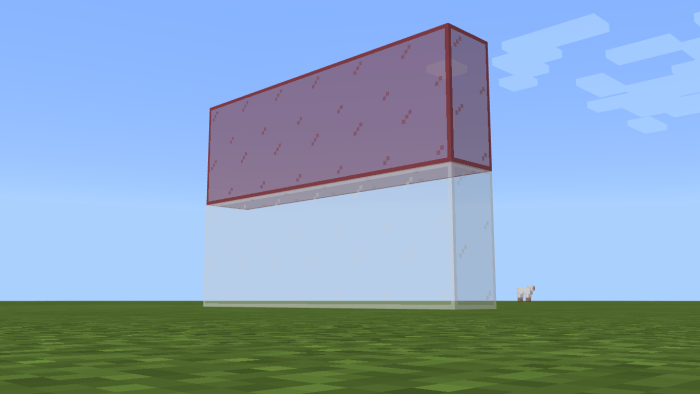 How to get them
In creative mode, you can get them in the construction panel.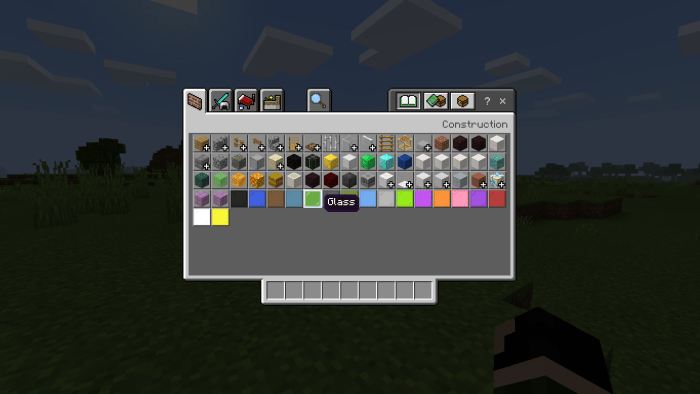 In survival mode, they can be obtained by crafting. Use ordinary glass in the crafting grid as shown below: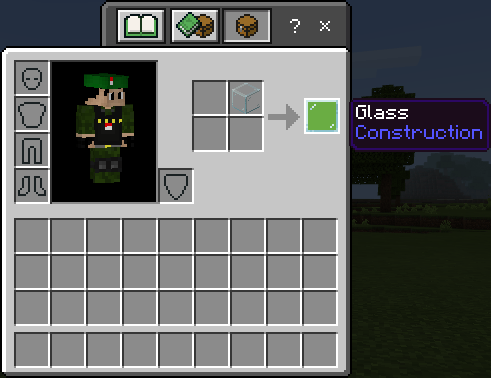 This glass does not work with the Beacon beam!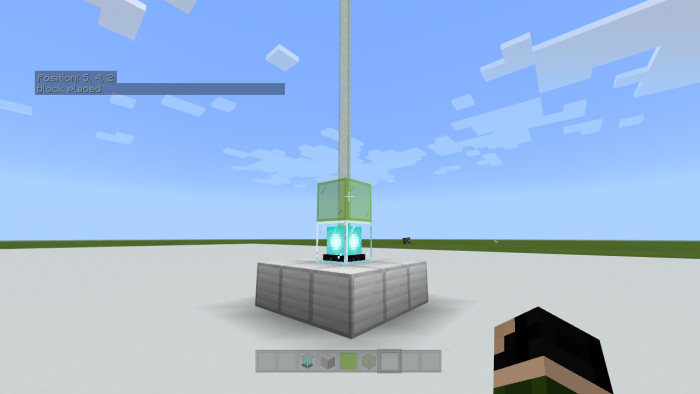 Now you can change the texture of the glass if you are bored with the basic texture of the glass. There are 4 types available in the mod settings: default glass, transparent glass, old glass texture and glass with a black frame: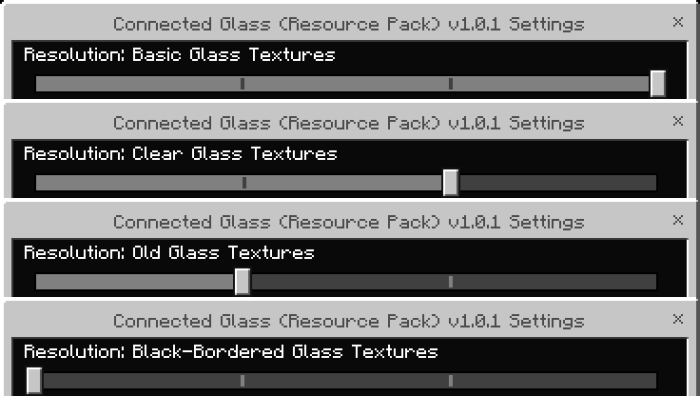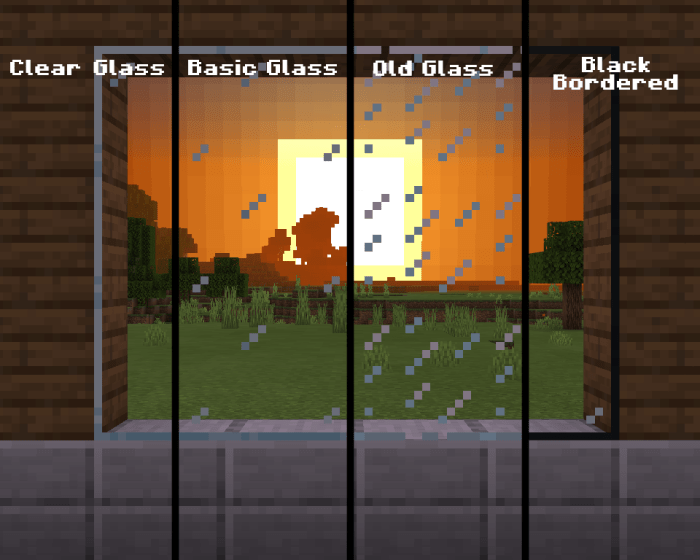 Note:
glass with a black frame only works with ordinary glass, i.e., blue, green, yellow, etc. glasses do not work with a black frame!
Last update:
v1.0.5 (September 12, 2021)
What's new?
Tinted panels have been added.

Fixed a bug when placing 3x3.
It is recommended to remove the previous version (either from the game or from the world), and then install the new one.