Mod
Simple Vehicles
adds more than 50 vehicles. The presented machines will allow you to quickly navigate the world of
Minecraft
. Everyone will find a vehicle to their liking and it will fit perfectly for city maps or role-playing games.
Vehicles
Next, all the cars of this add-on will be presented.
First of all, these are
passenger cars
: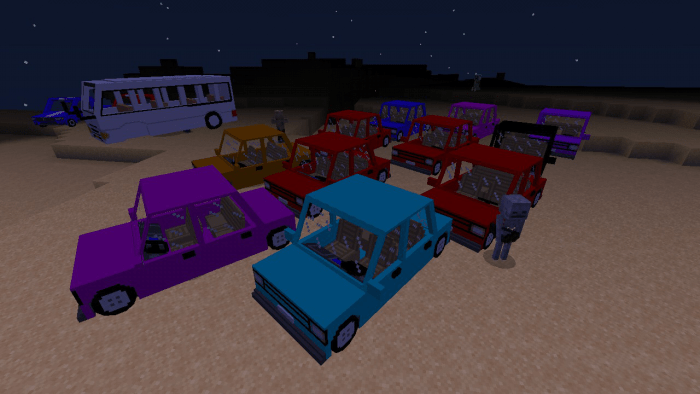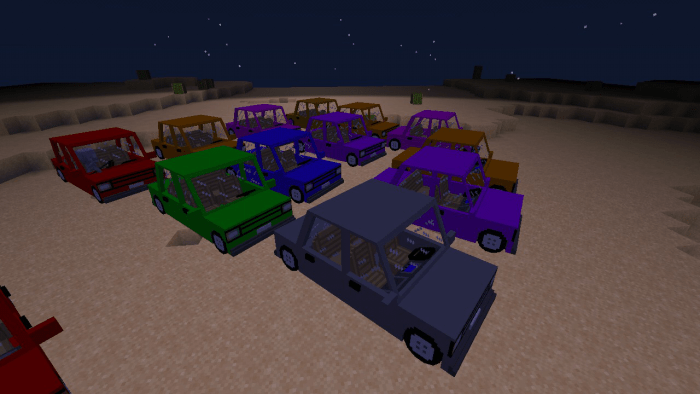 Cars are presented in 10 colors:
Gray

Red

Green

Blue

Pink

Orange

Blue

Black

Brown

Purple.
They can be ridden by villagers, cat
, and NPCs. The main thing is to make sure that there is no saddle attached to the car.
Lowrider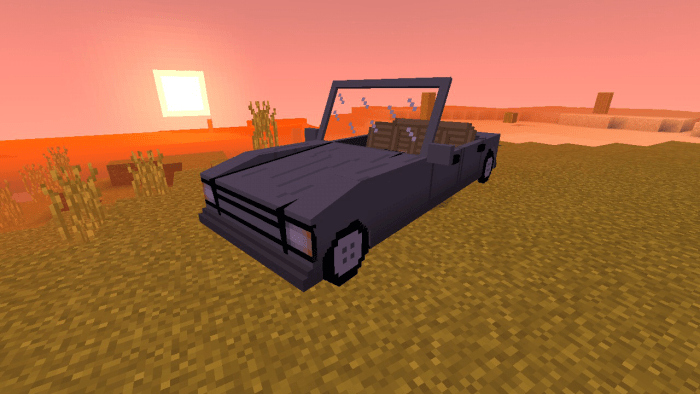 Toyota AE86
can carry up to 4 players.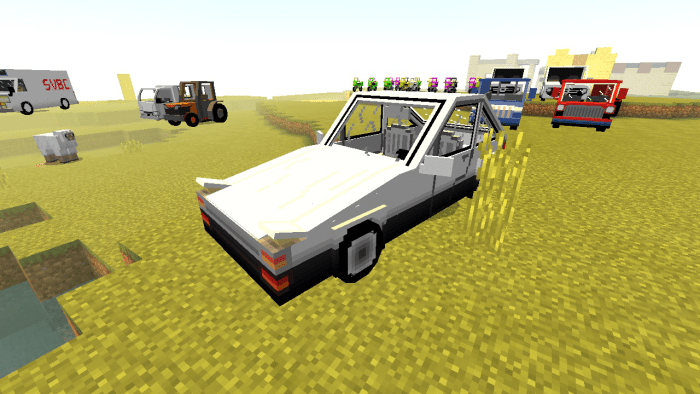 Toyota Corolla
2000s (capacity 4 players)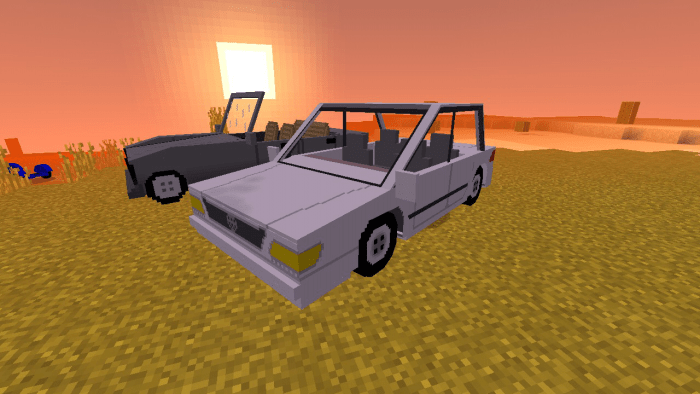 Ford Mustang
The sports car is very fast, but the capacity of the vehicle is 2 players.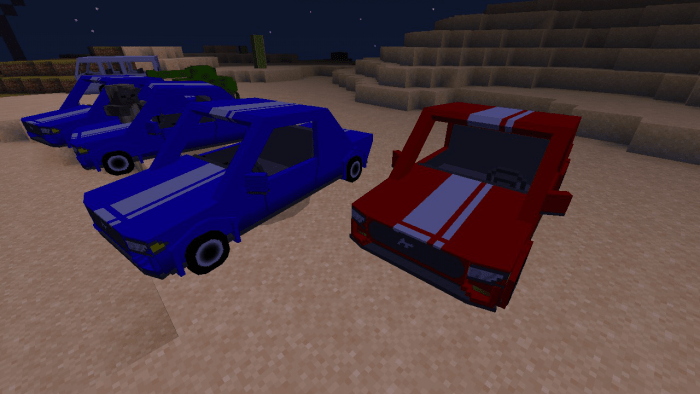 Next,
public passenger transport
will be presented, which can be used to transport passengers from one place to another up to 10 players.
Bus
The bus can accommodate up to 10 players (including the driver)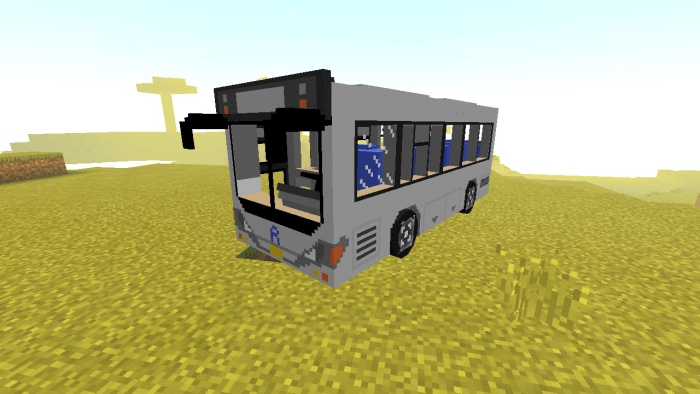 Minibus
The minibus can accommodate up to 5 players.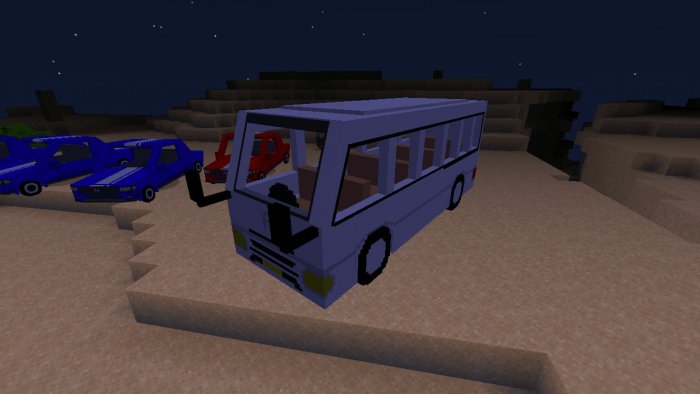 v1.1.0: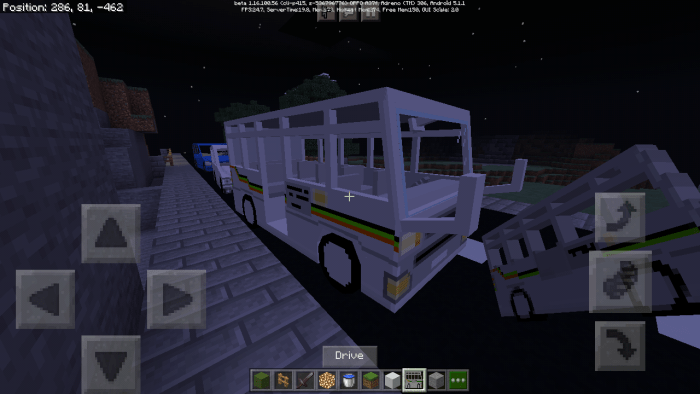 Filipino jeep
2 types of jeep: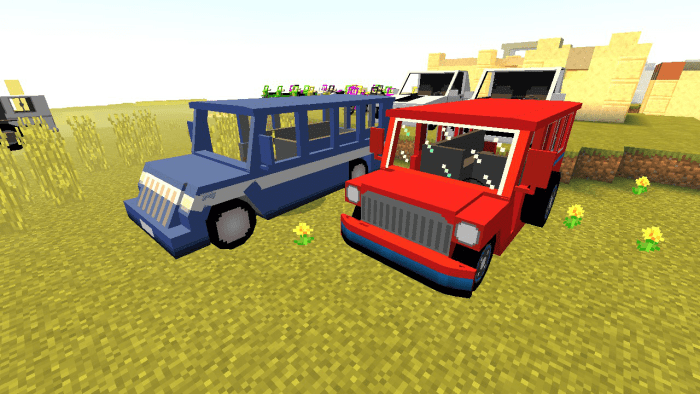 Van
The capacity of the van is 6 people.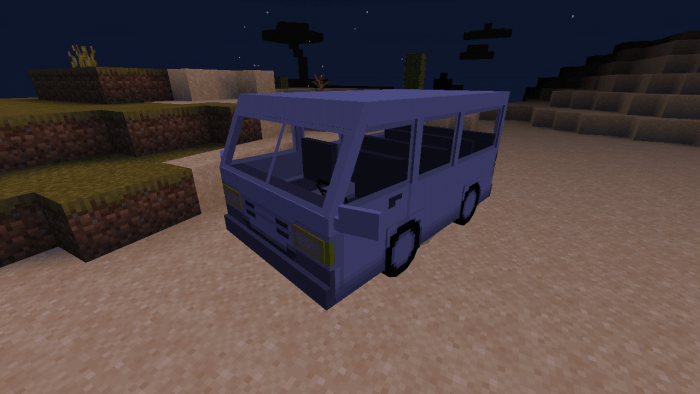 Taxi
Up to 4 players can ride this vehicle. Colors: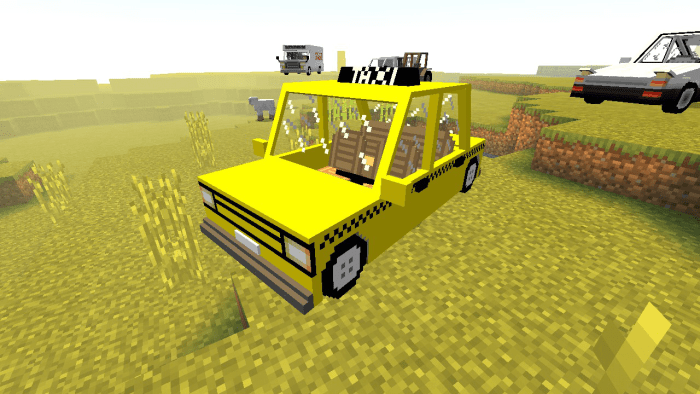 Next, we will show
the transport of rescue services
.
Fire truck
Capacity - 4 players. On this car you can play the role of a firefighter.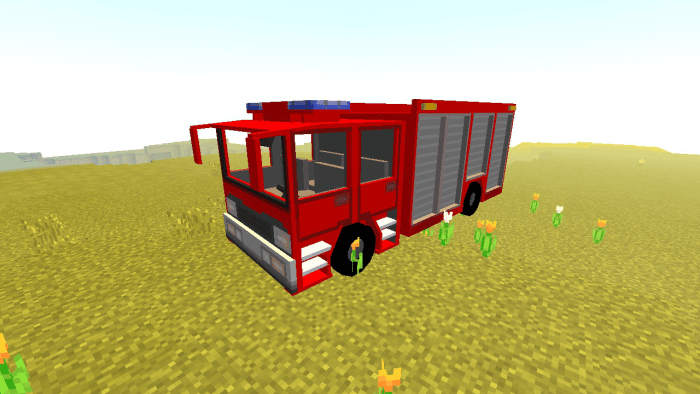 Ambulance
The car can be used in the hospital to deliver the patient and you can perform role play as doctors and patients.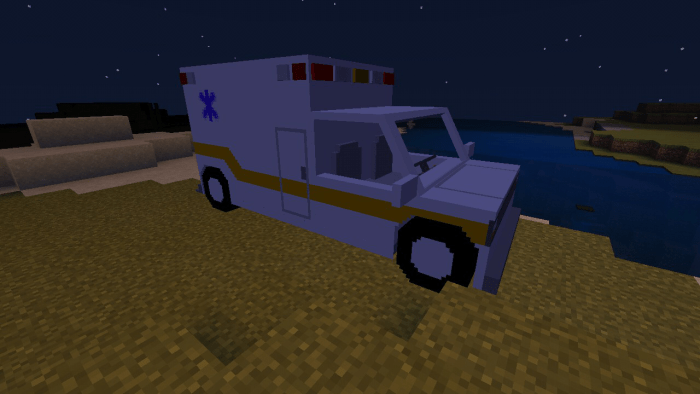 Reporters' Car
It can be used to play the role of a TV presenter or news reporter.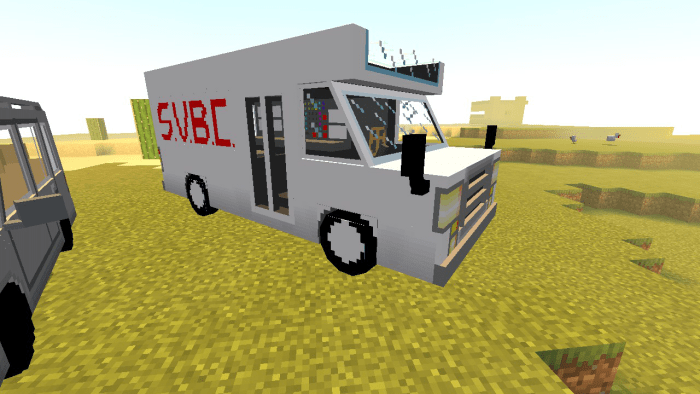 Tanks
It can be used in the role of the military. In the next update, the tank model will be fixed.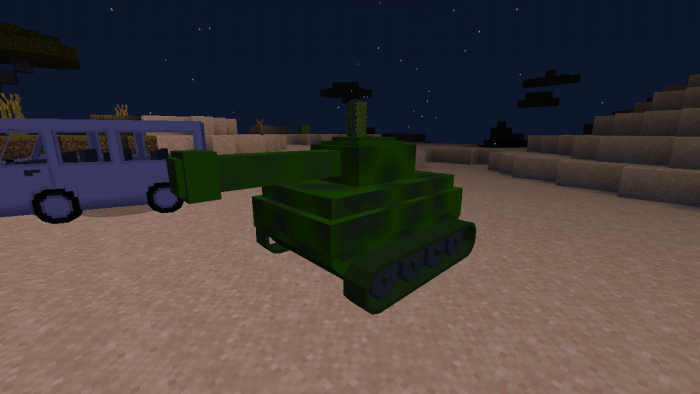 Police car
It will fit well into the role of a policeman to catch criminals in role-playing maps.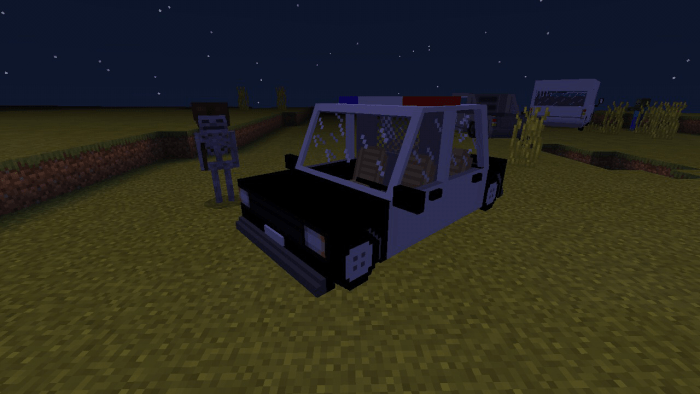 Now let's show the remaining transport that will be available for the game.
Aircraft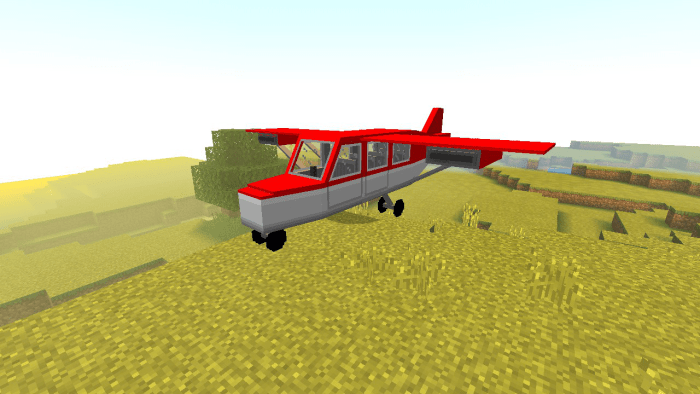 Christmas sleigh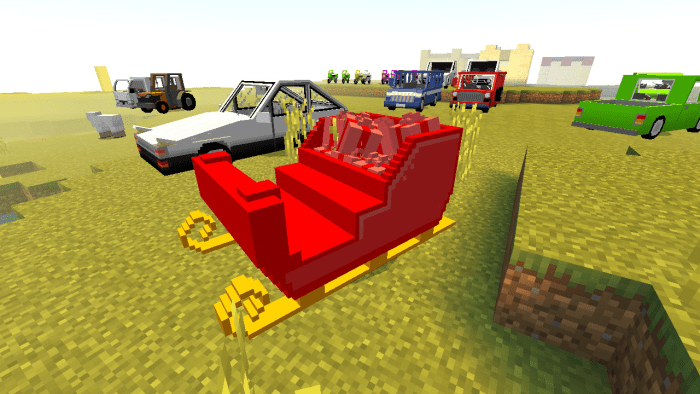 Helicopter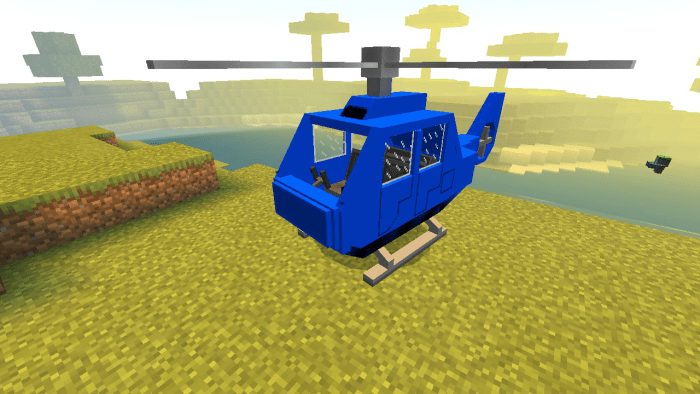 The helicopter is controlled with the mouse (up / down).
Two-wheeled transportMotorcycles are 5 colors and can carry up to two players.
Colors: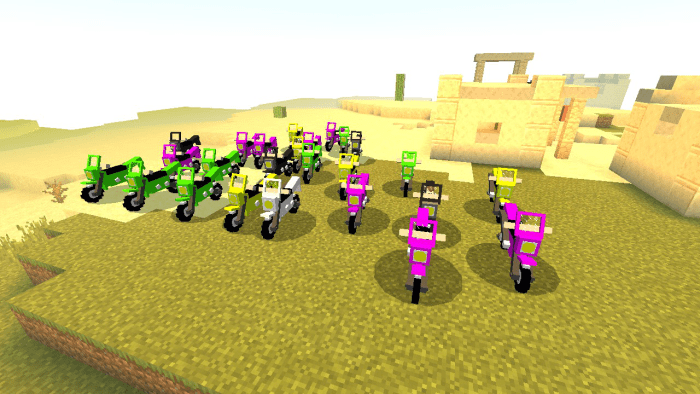 Bicycles
Hoverboards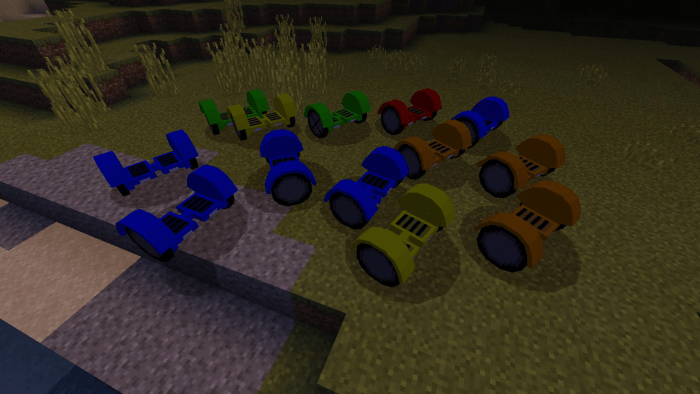 Volt Bike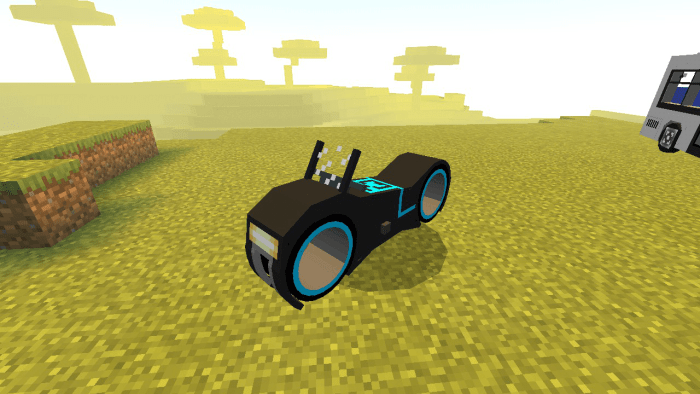 Other transportA pickup truck
is a vehicle that can be driven by up to 2 people.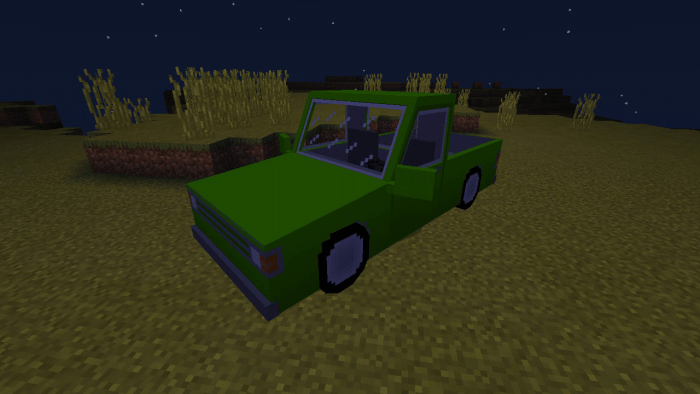 Tesla
is the car of the future.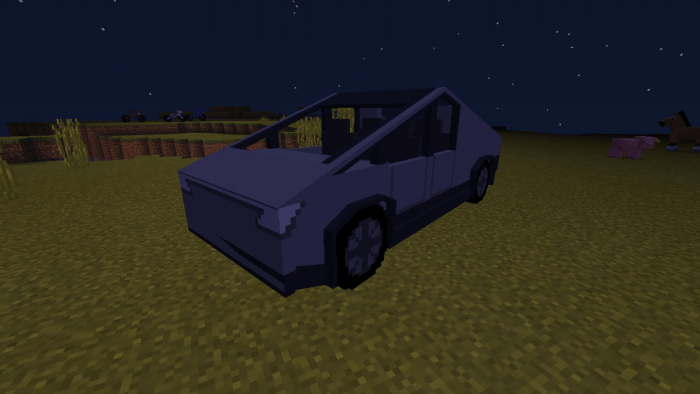 Limo
is a luxury car that can be driven by up to 6 players.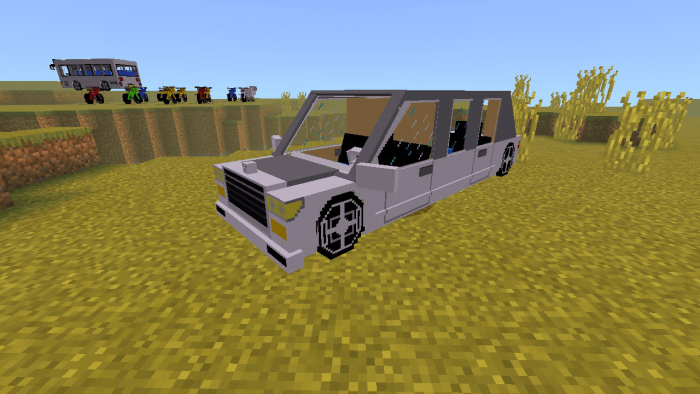 Shuttle bus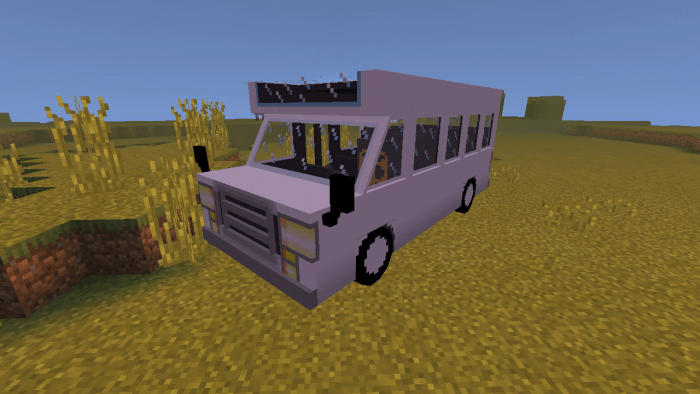 Truck
- it can carry up to 20 items.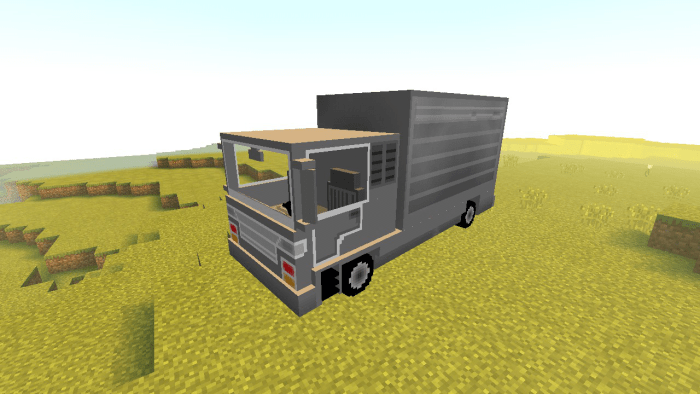 Speedboat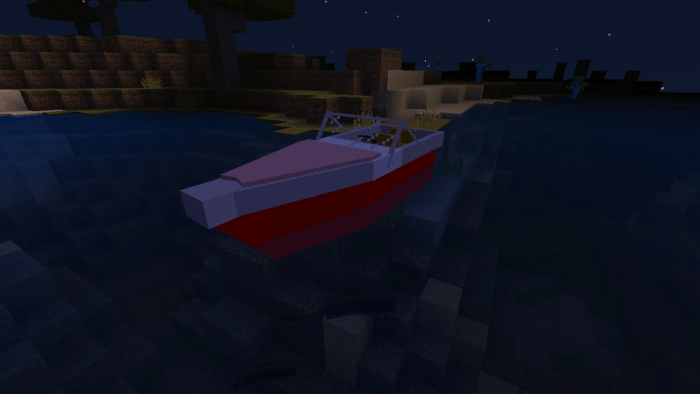 Opel Corsa
- accommodates up to 4 players.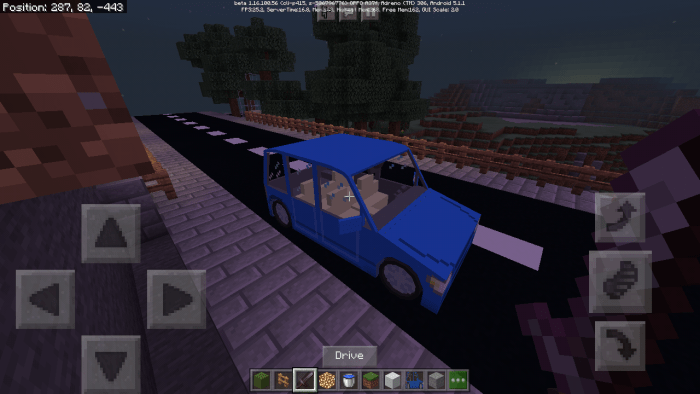 Opel Astral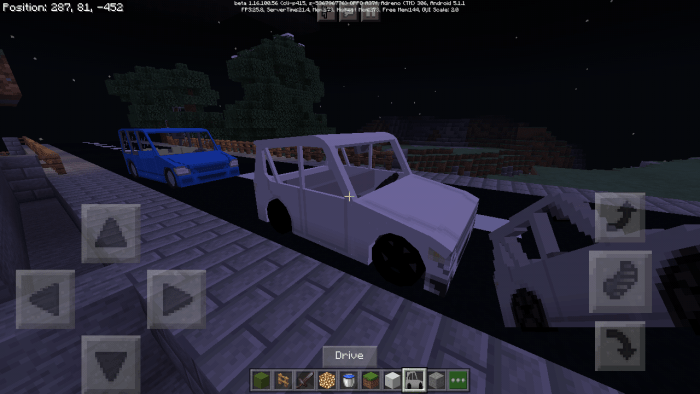 Volkswagen Beetle
- has 5 colors: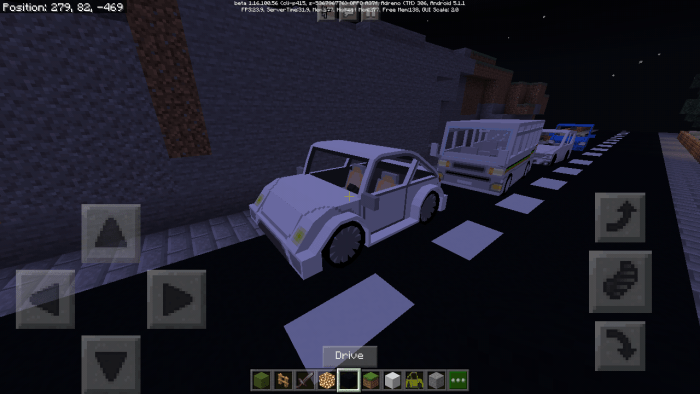 New vehicles in Simple Vehicles v1.1.0 Pre-2:Ice cream van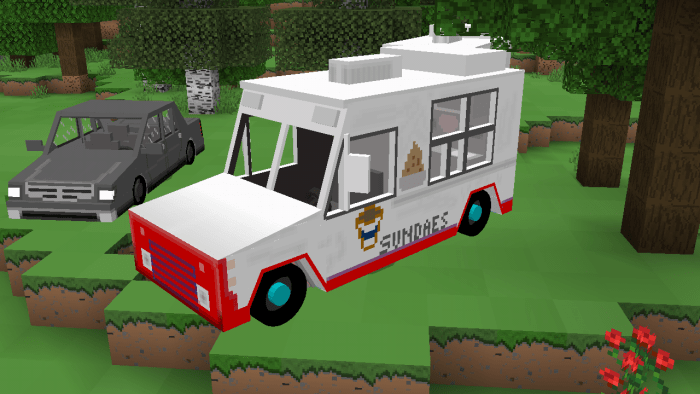 Honda Accord 2019
- can carry up to 4 players and has five colors.
Red;

Green;

Blue;

Black;

White.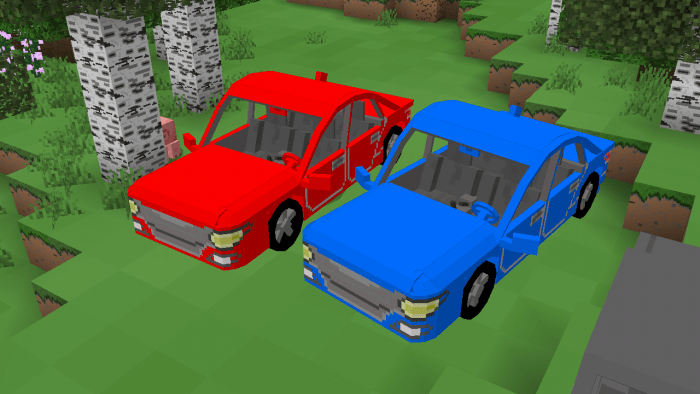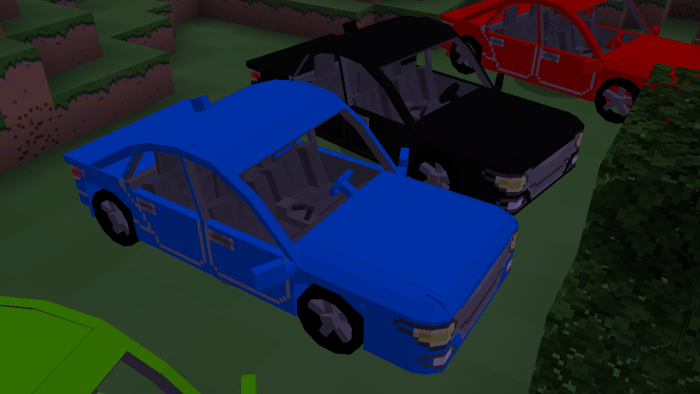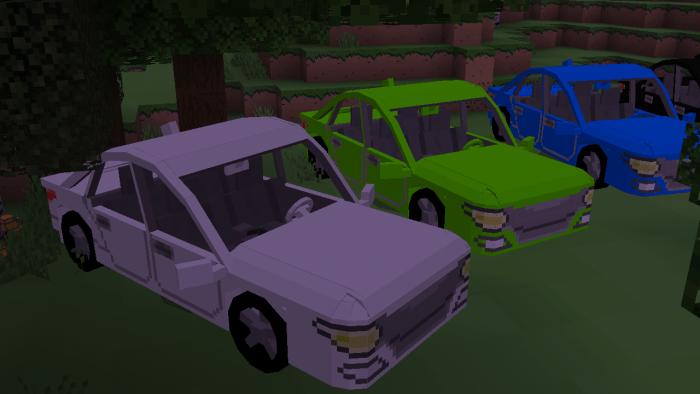 Cadillac (CTS) DTS 2010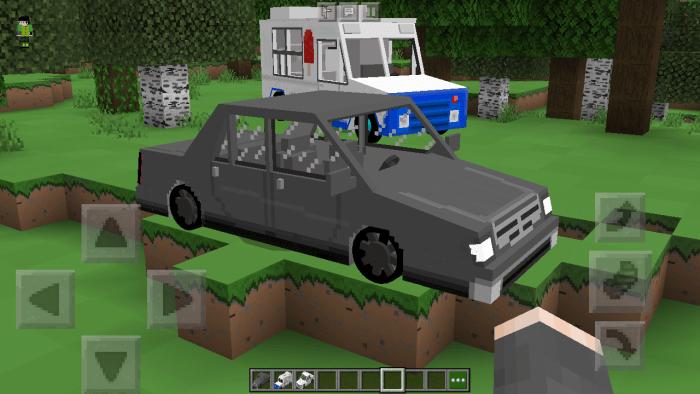 Last update:
v1.7.2 (December 14, 2021)
What's new?
Installing the Simple Vehicles mod (.mcpack):
Download all .mcpack files

Set all the Behavior and Resource packs

Enable the experiment functions

If you have Android 11, then Pack 1 needs to be moved to the end
The installation procedure should be as follows.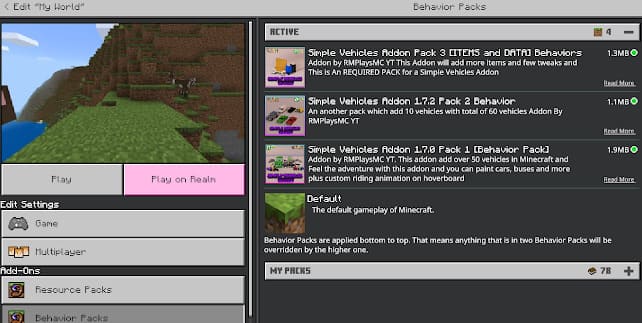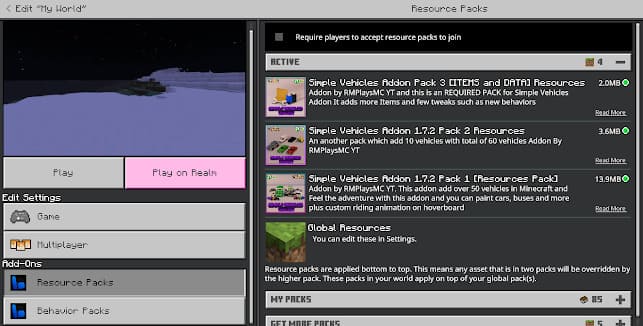 Installing the old version