The mod Animated Player will update the animations of the player in Minecraft Bedrock, adding more realistic animations in various conditions. This modification affects the following elements:
Updates the walking animation

Update the sneak animation

Updates the jump animation

Updates the animation of swimming

Updates the animation of using elytra
Remember that some things may not work correctly, and new animations may appear in the future.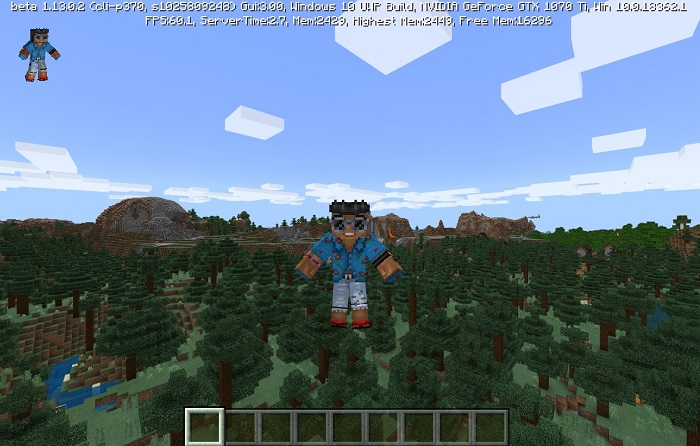 The animation of the crawling player has also been updated.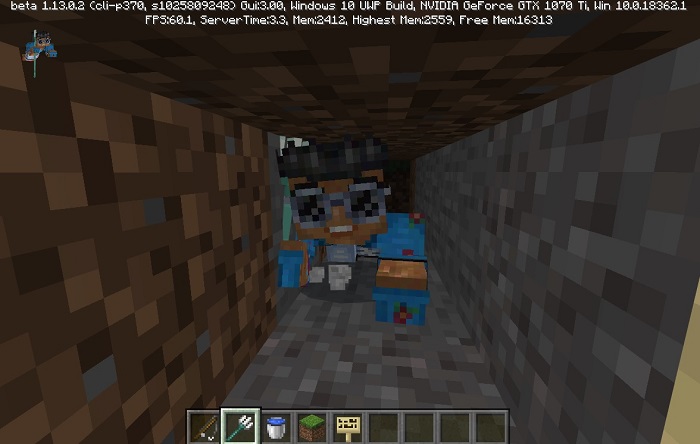 If you want to crawl through holes one block high, then install a sign and place the water as shown in the screenshot below.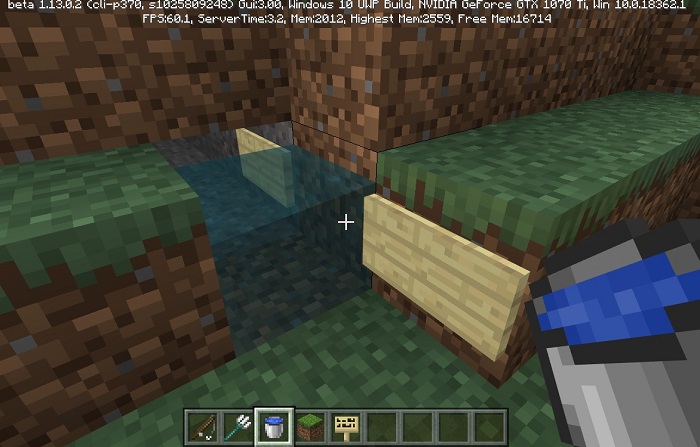 After that, start swimming and in this way you will be able to get into the hole.
If your skin has a thin format, then you need to configure the mod. To do this, open the world editing screen and go to the resources tab. Click on the mod and select the item with the gear icon.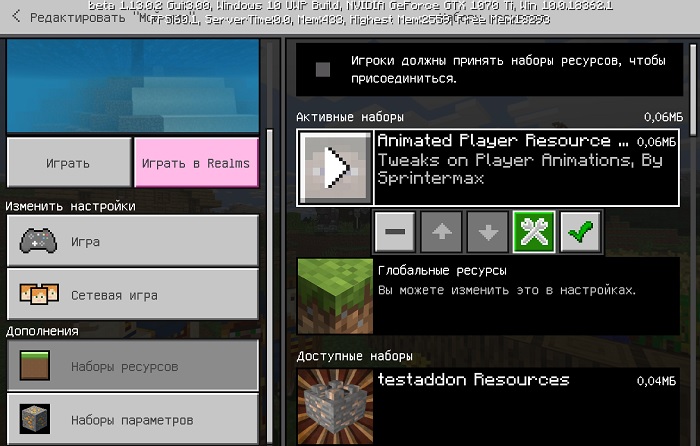 Use the slider to adjust the mod to one of the following formats: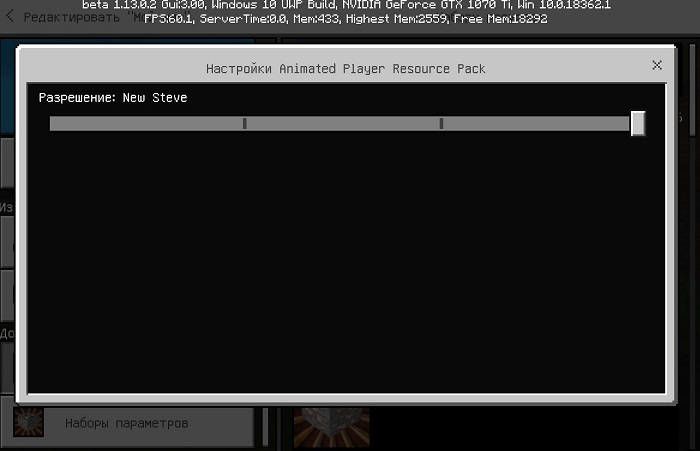 This mod only works on
Minecraft Bedrock Beta 1.13
and higher!
Installing the Animated Player mod (.mcpack):
Download the mod file marked .mcpack from the link below.

Just open the file (via ES Explorer on Android) and the game will install everything you need by itself.

Launch Minecraft and go to edit the world.

Select Resource sets.

Find the add-on and activate it.

The mod is installed, have a nice game!