Using the
TreeCapitator
modification for
Minecraft Pocket Edition
you will be able to cut down the whole tree at once by cutting down only its lower block. (Including the leaves!).
How does it work?
In order to cut down a tree, you will need an ordinary axe. I found myself a tree that I want to cut down.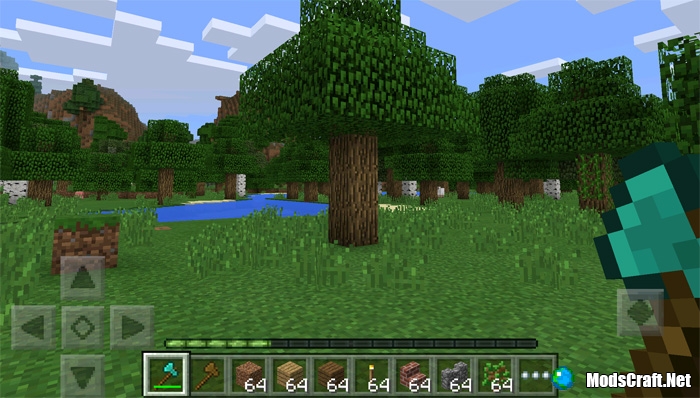 Now go to the tree and destroy the lower block of the tree with an axe. Depending on what type of axe you will use, there will be a different rate of destruction of the tree. And as you can see in the screenshot below, having broken the lower block, the whole tree and leaves also collapsed.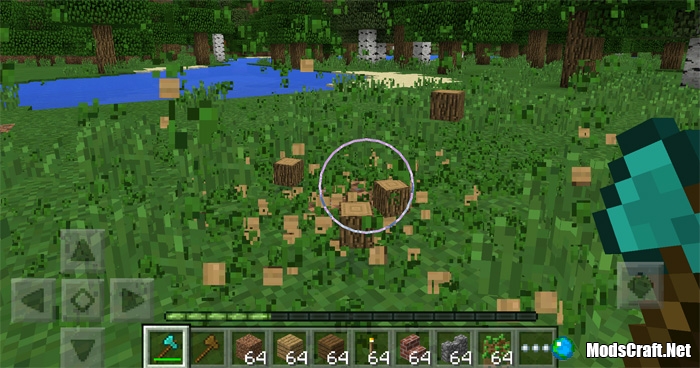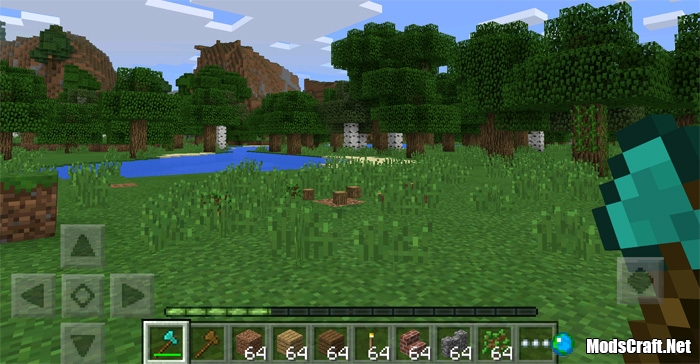 This is really a very useful mod for survival and you will definitely need it.
Installing the TreeCapitator mod:
Download the mod file from the link below

Open BlockLauncher and go to settings

In the ModPE script section, import the script file

The mod is installed, have a nice game!