The release of the update
Minecraft: Pocket Edition 0.3.0
became the main event for all fans of the game in 2012, because it was in this version that the workbench and crafting first appeared, as well as basic items and blocks were added.
If you caught this time and want to remember how it was or just want to see the old version of the game, we recommend that you familiarize yourself with MCPE 0.3.0
Craft system and workbench
The workbench has become the main innovation in this update. Together with him, the developers added the MATTIS system (Minecraft Advanced Touch Technology Interface System), which made it possible to create simple and convenient crafting that allowed you to quickly create resources on small smartphone screens.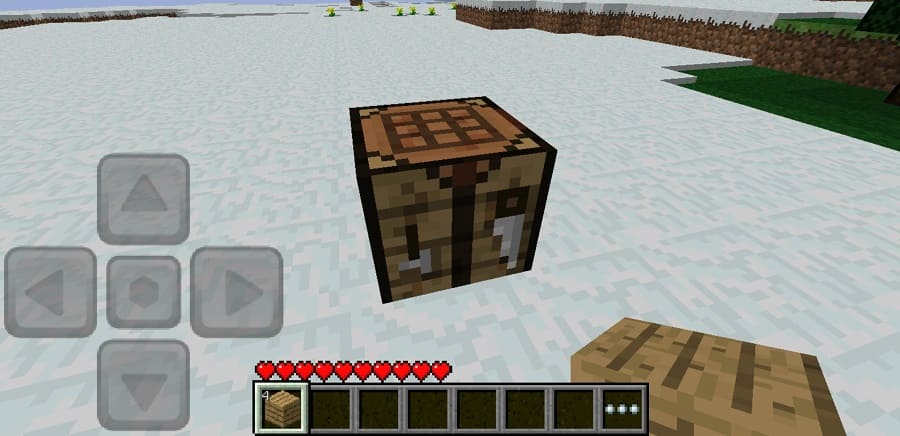 A separate
CRAFT
button was added to the player's inventory, which opened a window for creating items and blocks.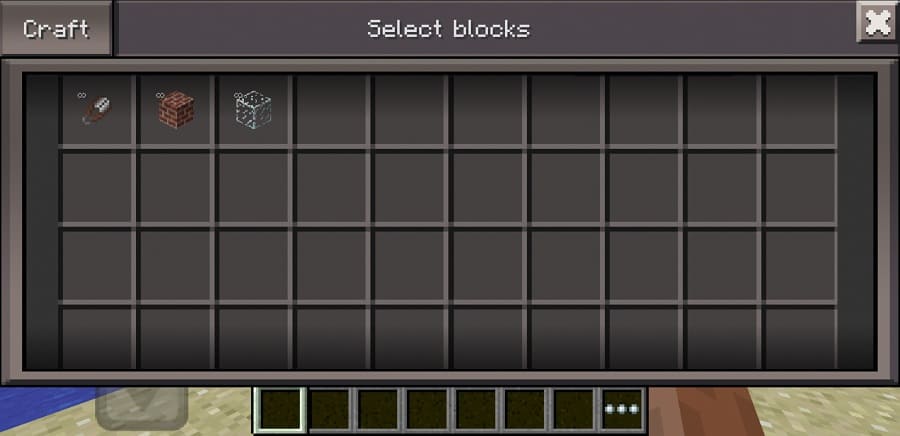 The crafting interface in the inventory and the workbench was almost no different, except that the workbench allows the player to create more items and blocks.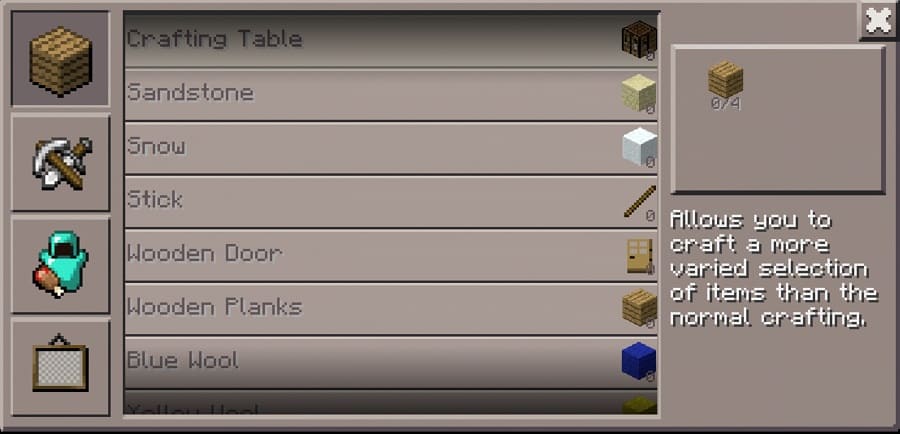 It was convenient that the categories were highlighted with large icons, but the main disadvantage of such crafting was a long list that had to be constantly flipped through to find the right one.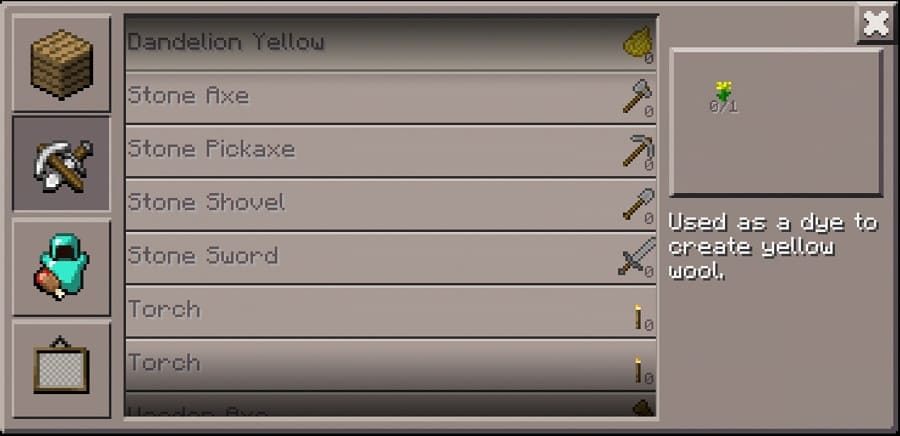 Blocks and items
In
Minecraft 0.3.0
also added a lot of blocks and items, namely:
Workbench

Iron Ore

Brick stairs

Brick slab

Cobblestone slab

Wooden slab

Snowball

Stick

Yellow dye

Sugar

Book

Paper

Coal

Wooden tools
Mobs
A cow and a chicken are common game animals for current players, but Minecraft: Pocket Edition fans were delighted when a cow and a chicken were added in update 0.3.0.