The unique Sniffer mob, who won the Minecraft Mob Vote, never ceases to please the players, including his bright and interesting appearance.
Anyone can get to know the creature and use its gift with a little effort.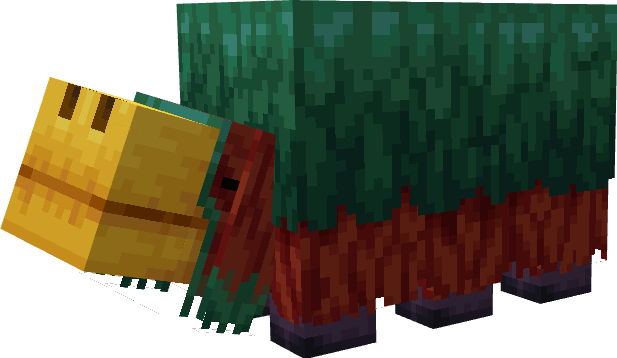 Mob Features
The creators of the Sniffer gave him a memorable red color. Moreover, the green growth on the back and the beak give it originality. An interesting ability of the creature is the ability to find seeds of ancient plants in the ground. Thanks to its strong sense of smell, the mob continuously searches for seeds of the following plants around itself:
Torchflower seeds
Pitcher pod

By the way, the mob remembers which block it has already dug up and does not duplicate searches in this place. The following types of blocks can be excavated:
Moss
Dirt
Grass Block
Coarse and Rooted Dirt
Grass
Podzol
Mud and Muddy Mangrove Roots
How to find a Sniffer
Fortunately for the players, the Sniffer is harmless and very friendly. It cannot be tamed, but it can be grown from an egg that is hidden in suspicious sand.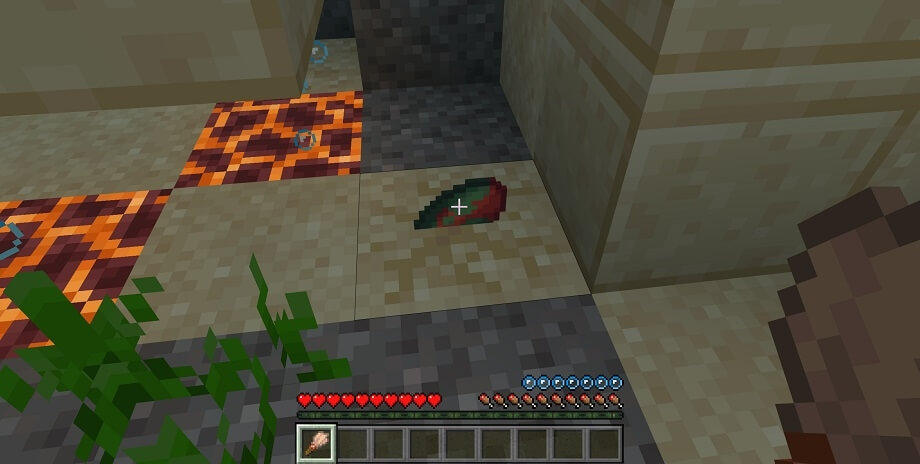 It is worth remembering that all items, including the mob egg, are taken from this block using a special brush. This is another brilliant idea of the developers of Minecraft, related to archaeology.
The hatching of the mob will take place exactly 20 minutes after the unique find. This is one day in the game. But there is a trick by which the appearance of the baby will take place faster - this is the use of moss. Putting an egg on it, the Sniffer will appear twice as fast.

Breeding
After finding eggs and growing Sniffers, you can start breeding them. To do this, you will need a Torchflower seeds. If you feed the Torchflower seeds to mobs, they will accept the love mode and will give out eggs to the players.

It is important to know that the creatures only eat the Torchflower seeds. And to get them, you first need to find a Sniffer egg, grow it and let it look for seeds in the ground.
Drop
Of course, like any other mob, the Sniffer has its own drop.
If a player kills a mob, he will get 1-3 XP
If he is killed by a tamed wolf, the reward will also be in the form of 1-3 XP
Meeting with such a memorable mob as a Sniffer is sure to bring not only benefits, but also add an interesting plot to the game. Looking for, growing and then breeding a good-natured animal will not be a problem and everyone should try it.