This
mod
will be of interest to those players who love the popular Doctor Who universe. It includes a TARDIS, but you can't travel between dimensions on it.
Daleks who will spawn all over the world together with Sontarans and Cybermen. There is a Skaro biome in the addon. It is made by a biome, since Bedrock Edition does not have support for third-party measurements. Fossils and a Caleda bunker are generated in the biome. You can also find Cyber Factories, Dalek ships and Angel crypts.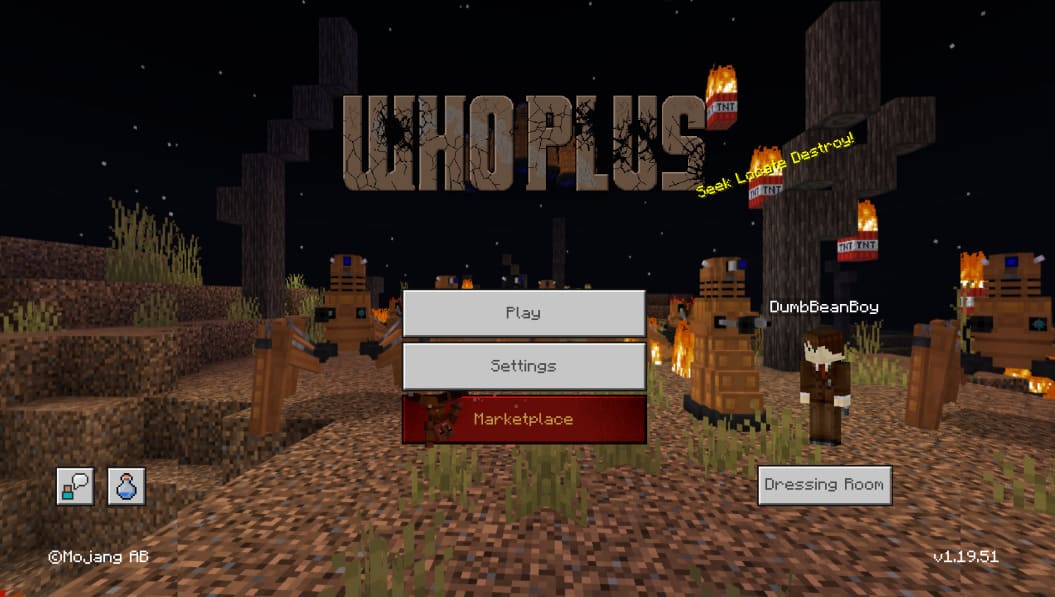 Main functions
New panorama and name

New items

New biome

New features

New structures

New sounds and music
Be sure to enable all experimental features, otherwise the addon will not work properly.
There are also Weeping Angels approaching you if you look away from them, and Daleks who just want your suffering.