Sniffer was announced recently for
Mob Vote 2022
. This addon is a small concept on this mob.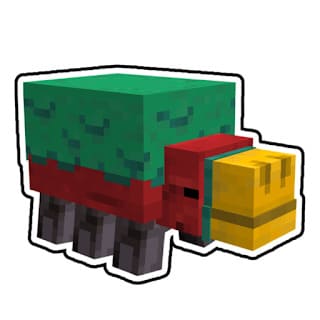 Sniffer is an ancient creature that hatches from eggs. A peaceful creature that loves seeds.
Can be found in various biomes, or take an egg creature from the creative mode inventory, or with the command /give a:sniffer_spawn_egg. You can also call with the command /summon a:sniffer.