A small
mod
Crinkle's Stray
adds new vagrants to Minecraft. In total, two new species will appear - desert and jungle tramps.
Desert stray
A desert stray appears at night in the desert and at the same time does not additionally burn during the day. The desert tramp's arrows set fire to his targets..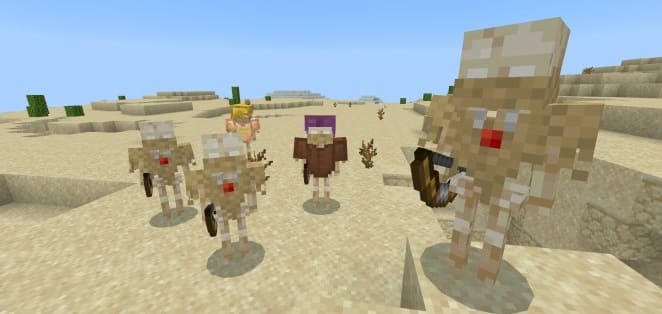 Jungle stray
Appears at night in the jungle and shoots poisoned arrows.