This mod is a direct continuation of a major addon
Hidwoods 2
and is aimed at a complete reworking of the Overworld.
In the settings of the world, enable all the functions of experiments so that the addon works correctly.
We recommend opening the training section, which has all the information on addon, including mobs and crafting.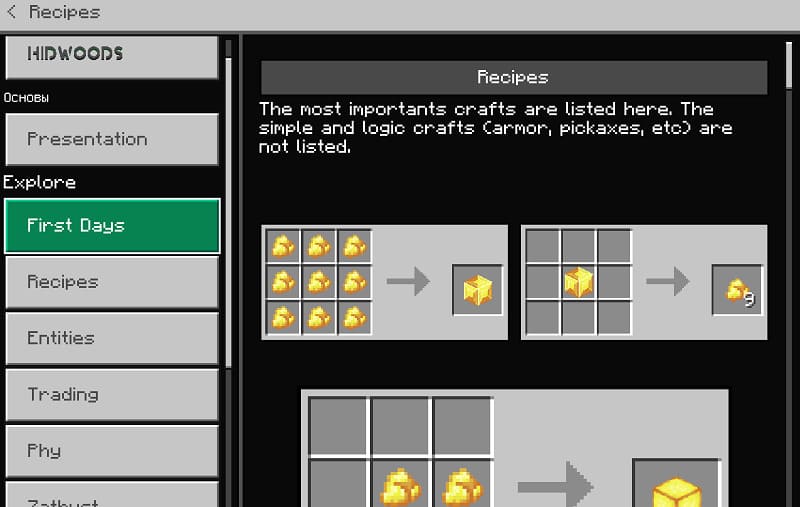 Your new journey begins near the shuttle. You can break it and take it with you. The new world is fraught with new creatures, including dangerous ones, ores, objects and much more.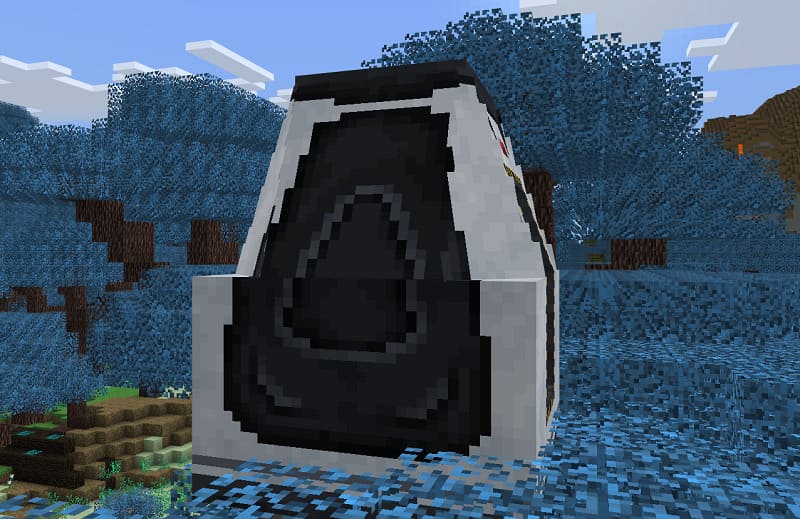 Phy
This is a small flying robot assistant that can do the following:
Allows you to see ores through blocks

Saves your resources after death

It can be pumped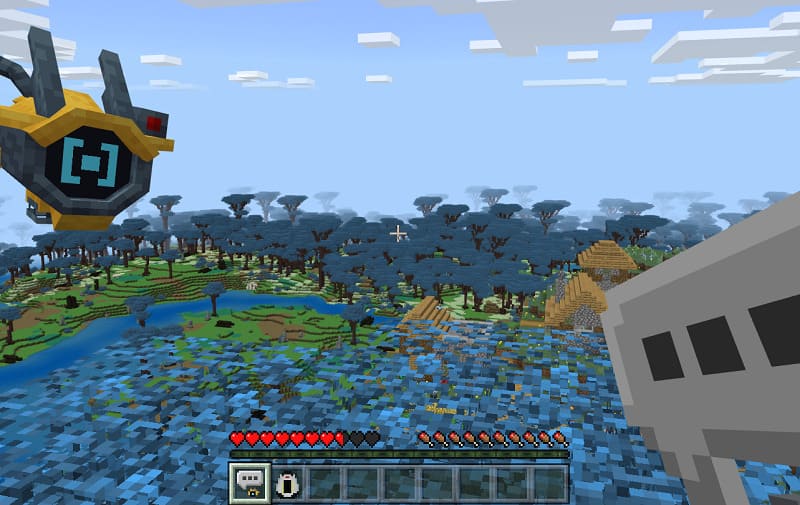 In your inventory you will have a special item that allows you to open the interface to activate the assistant's abilities and level them up.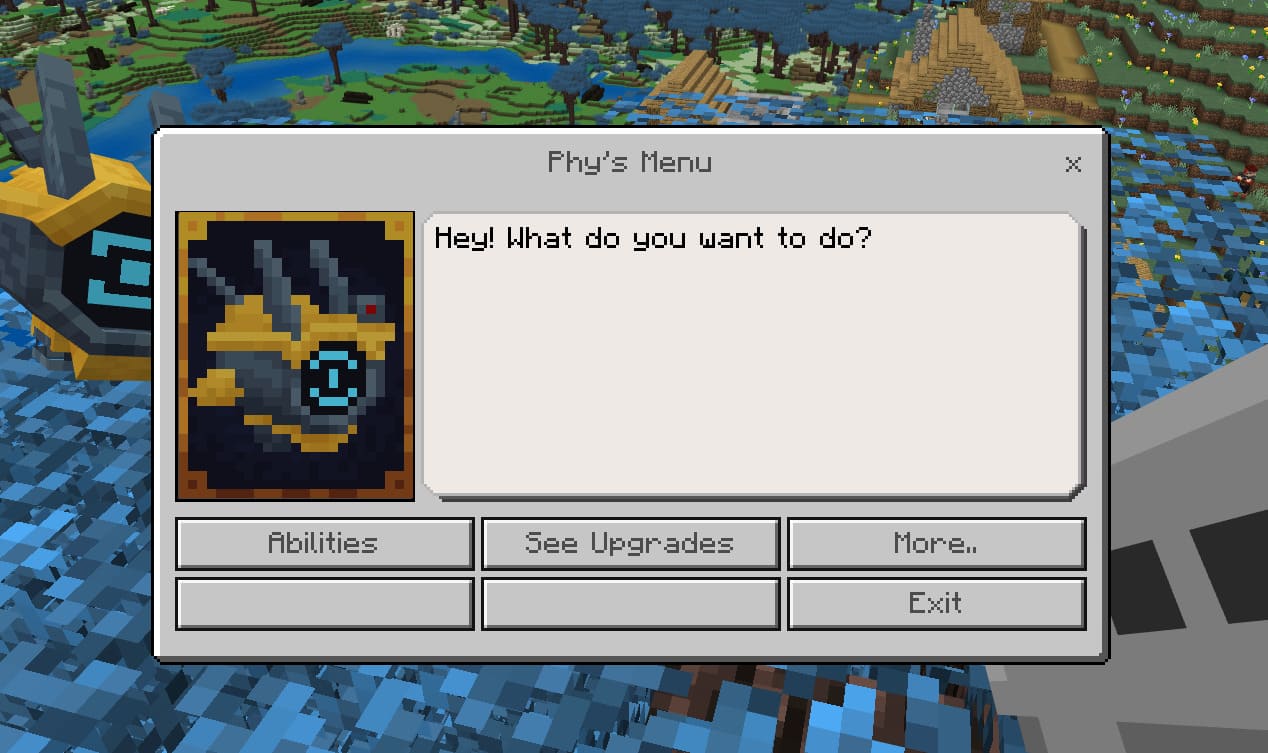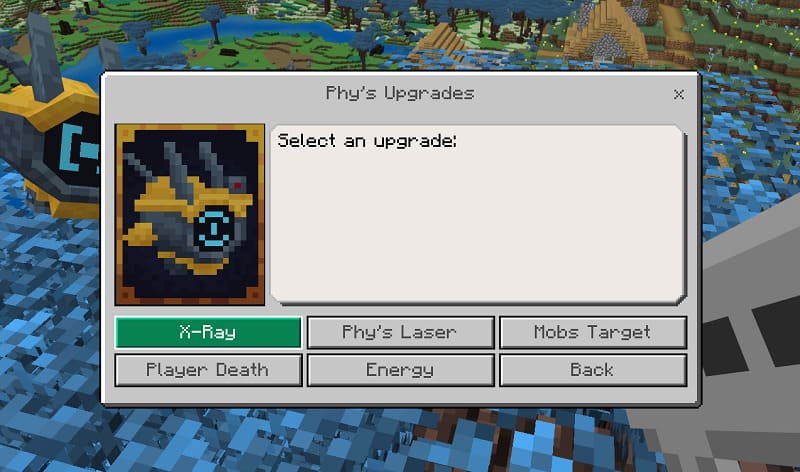 In the villages you will be able to meet new residents. You will need to complete their tasks in order to bargain and pump your assistant.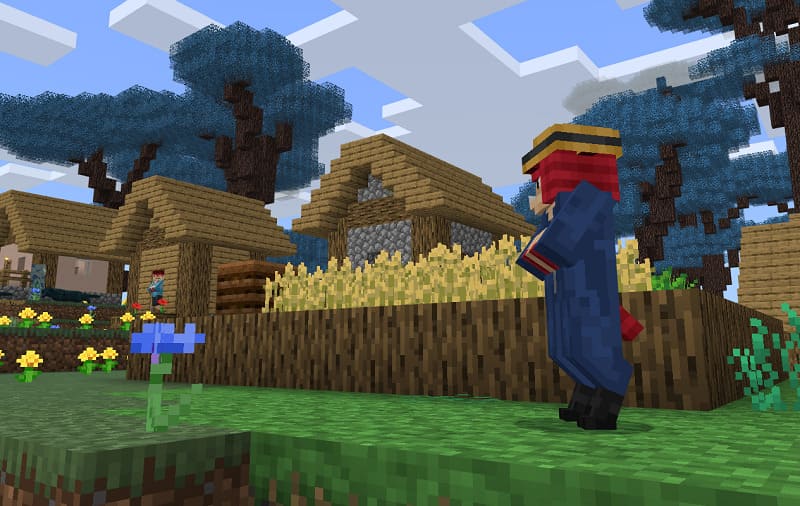 The world will be surrounded by giant trees, you will be able to meet new amazing creatures.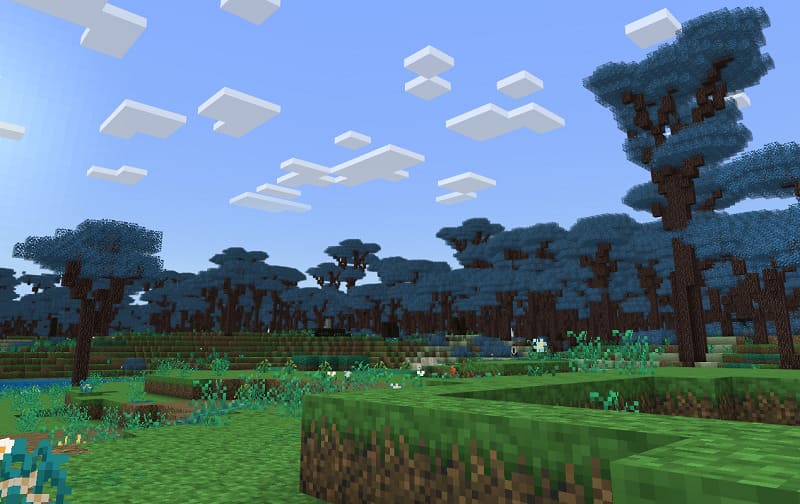 Cheats
There are also new commands in the mod that allow you to activate cheats.
/function god — gives regeneration, strength and saturation

/function saturation — restores hunger

/function phy/unlock_[all/specific ability]

/function phy/reset

/function xray2 — enables XRay without using a robot

/function player/

/function task/skip — completes the Galodan task`and if you received it

/function task/cheat — sets the trust level to the maximum

/function task/reset — resets all tasks and trust level

/function blocks — places all the blocks from the mod, it is not recommended to use in survival
Last update:
February 25, 2022.
What's new?
Bugs fixed and optimization improved