Probably the most appetizing
mod
for Minecraft! With it, fast food from McDonald's will appear in the game, as well as new blocks for decoration. This small addition is able to remove any player's hunger for survival.
French fries
Saturation: 6

Eating speed: 30
Big mac
Saturation: 6.3

Eating speed: 33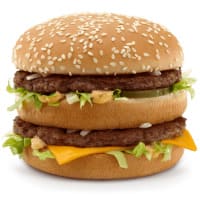 Nuggets
Saturation: 6.2

Eating speed: 33

Happy meal
Saturation: 10

Eating speed: 50
Chickenburger
Saturation: 5

Eating speed: 33

Chocolate milshake
Saturation: 5

Eating speed: 33

Monopoly
This item is used as currency to buy food from a new resident.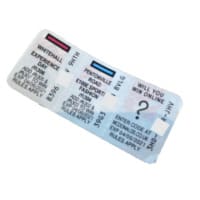 Potato flag
Decorative block.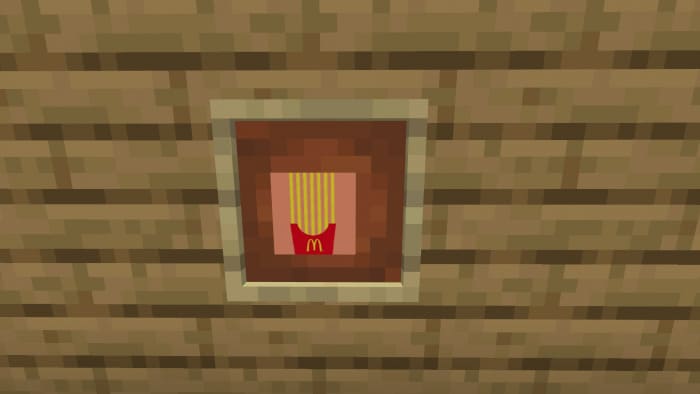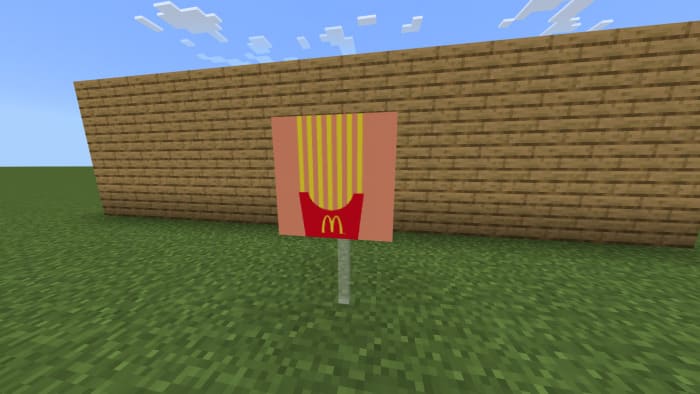 Potato block
An appetizing block of potatoes, created from 9 French fries.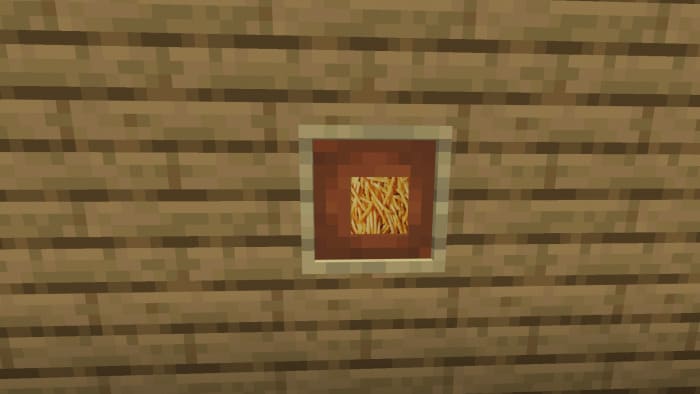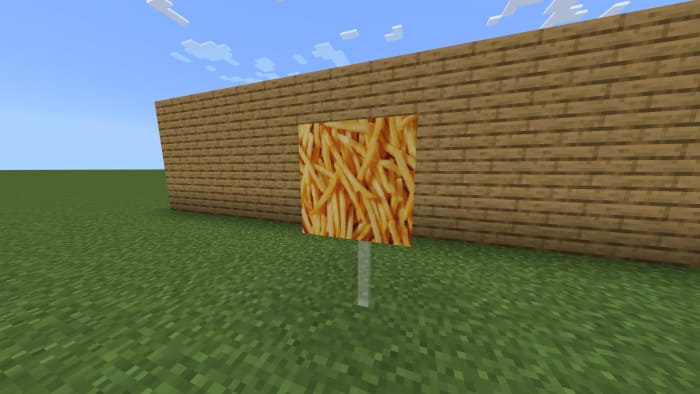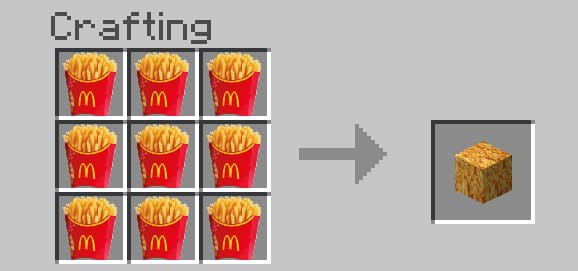 Monopoly hat
A new mob appearing all over the world. The monopoly currency drops out of it. The mob's health is 20 units.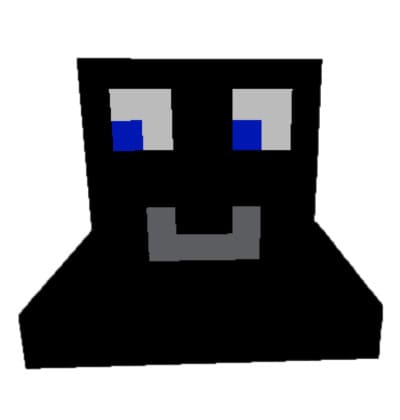 Resident McDonald
This resident can be found in villages. You can bargain with him, getting new items and blocks.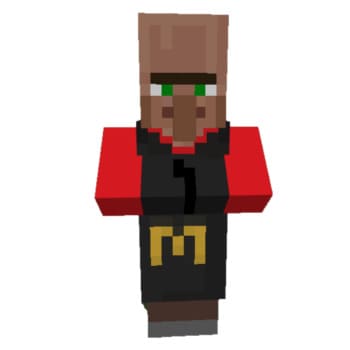 Screenshots