Mod
Realistic Player Mechanics
was created to improve the behavior of death, falling and other game events in
Minecraft
, making these mechanics more realistic.
To launch the mod, you will need the game version 1.17.11 and higher, and also enable experimental features.
Settings
Disables blood effects (falling bones, body parts, blood, and so on)

Recommended setting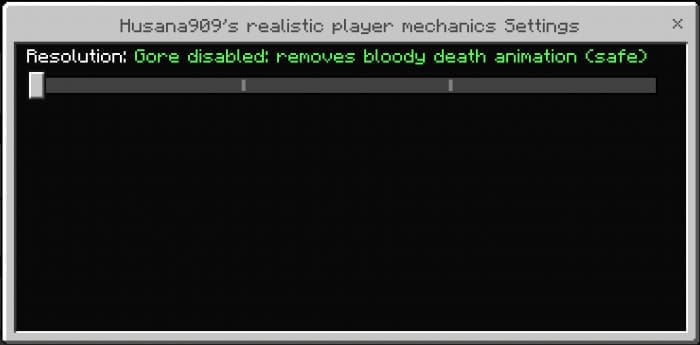 The player's bones explode, and the skull falls out.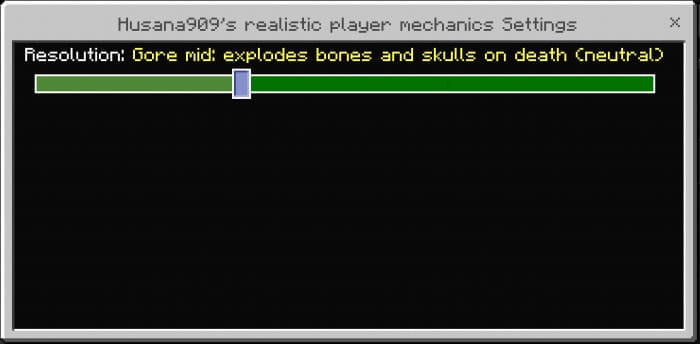 Includes blood effects, be careful.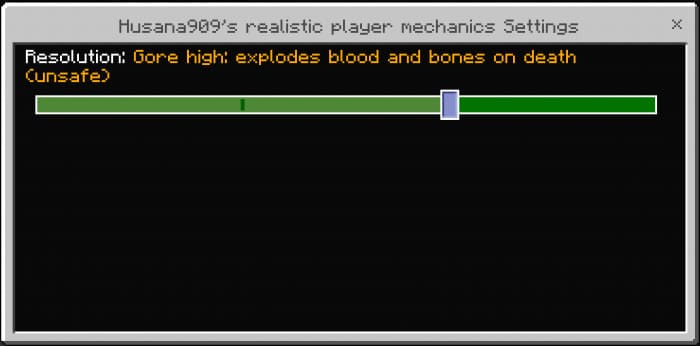 When dying, body parts fall out.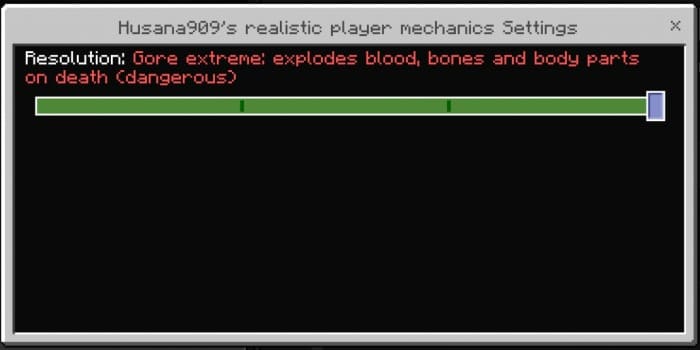 Clean the body
Eyeballs
Skull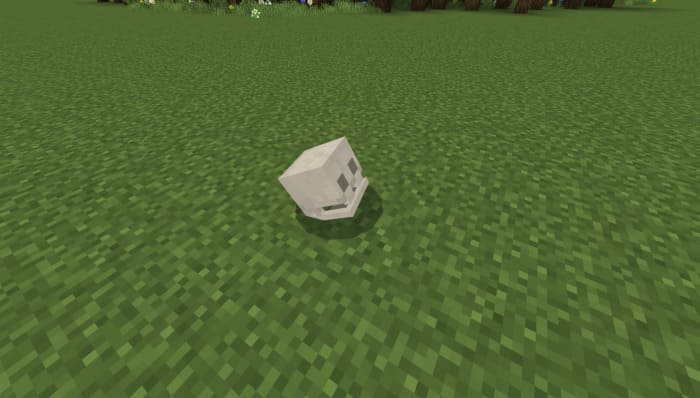 Brain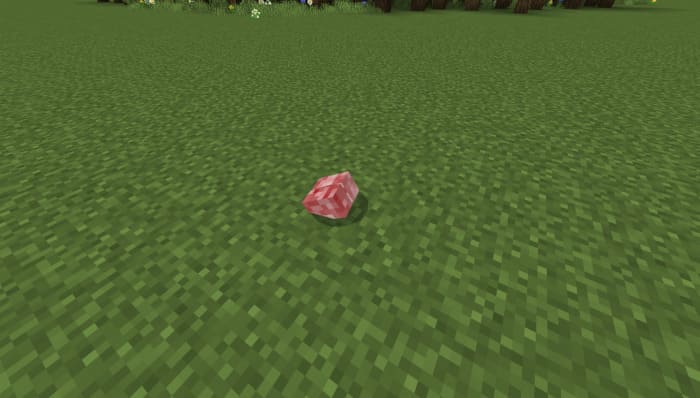 Heart
Kidney