Mod
Baby Player
will make you shrink to the size of a child in
Minecraft Pocket Edition
. The feature of
mod
is that you will be able to play with your skin. This mod will only change your appearance, but will not change any characteristics (health or strength).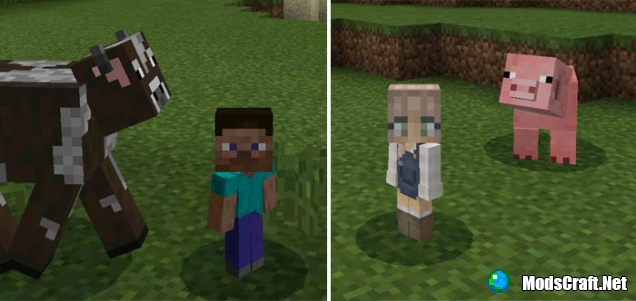 You can install your skin and play quietly with this mod. There are also many different
skins
for Minecraft PE available on our website.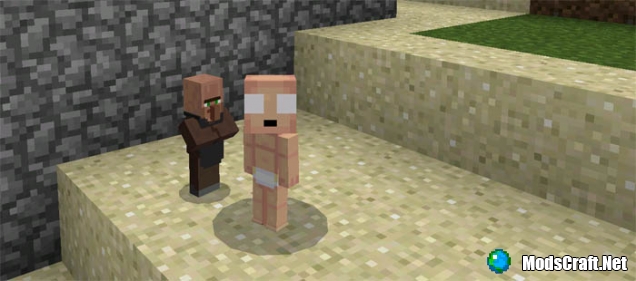 Use this mod to become ant-man! Drink a potion of strength and speed and you will definitely like the mod!

Mob Kids
The mod also comes with a separate mod that adds small mobs to the game! This feature does not work with the new version and is only available for version 0.16.x!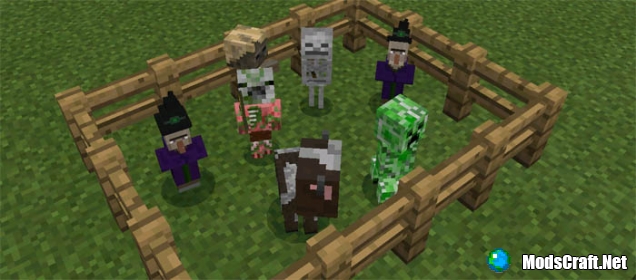 Items in the hand are displayed incorrectly, but the mod works.
Last update:
January 9, 2023
What's new?
Compatible with Minecraft 1.17 and above

Two addon options have been added

1st variant: a set of parameters, armor, and all animations work correctly, the mod may conflict with other addons and does not work on servers

2nd variant: made as a set of resources, works on servers, the animation of swimming does not work correctly