Mod
Vladu11's Guns
adds new types of weapons to
Minecraft Pocket Edition
. With the modification, machine guns, grenades and even atomic bombs will appear in the game!
It is worth noting that all the weapons were actually converted from ordinary items (bow, snowball, etc.).
Weapons
Shotgun (bow)
: The creator of this mod called it a shotgun, but in reality it looks more like a sniper rifle. This weapon kills enemies with one shot.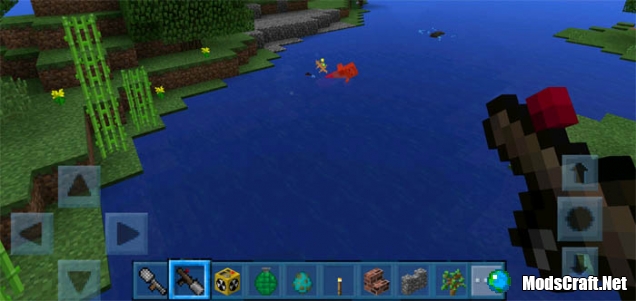 Machine gun (snowball):
Armed with these weapons, you will be able to destroy a crowd of monsters in an instant!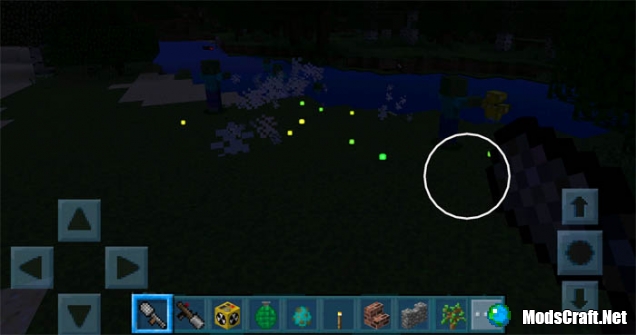 Pomegranate (egg):
With this grenade, you can quickly clear the territory and destroy a crowd of monsters.
Atomic bomb (TNT):
This bomb is not comparable to an atomic bomb in real life, but it is really more powerful than a regular TNT block! The explosion causes devastating consequences, and also leaves a trail of fire.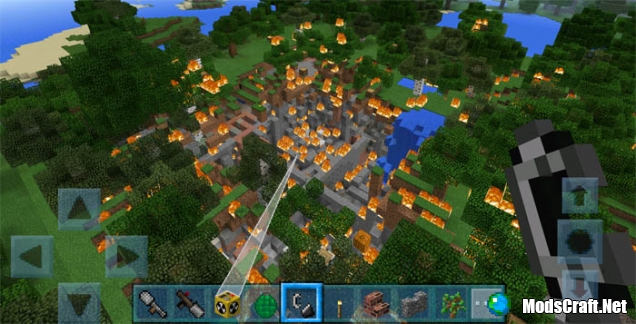 Installing the Vladu11's Guns mod:
Download the archive with the mod from the link below.

Unzip the folder from the archive to /games/com.mojang/resource_packs/.

Log into the game, open the settings and click on Resource Packs.

Find the texture and click on it to activate.

The mod is installed, have a nice game!