The mod
JOJO`s Bizarre Adventure
is based on the universe of the popular manga and will take you to the incredible adventures of JOJO in the world
Minecraft
. There will be stands with unique abilities, new structures and a boss!
Stone Ghost Mask
This is a special mask that allows you to turn into a vampire! It cannot be created in a workbench, but it can be found in new ruins.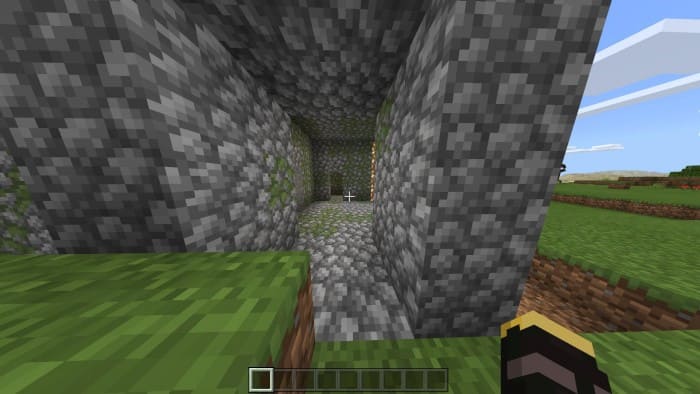 Be careful, because there are traps in the ruins.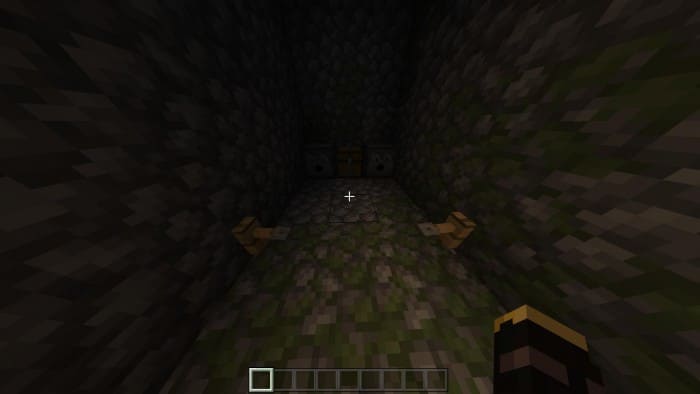 In the chest you can find valuable loot, as well as a new mask.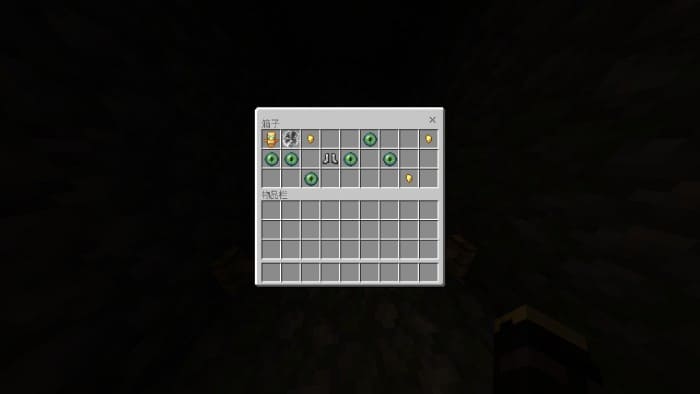 In the screenshot below you can see what the mask looks like on the player. Wearing it, you will become a vampire and get incredible strength and speed.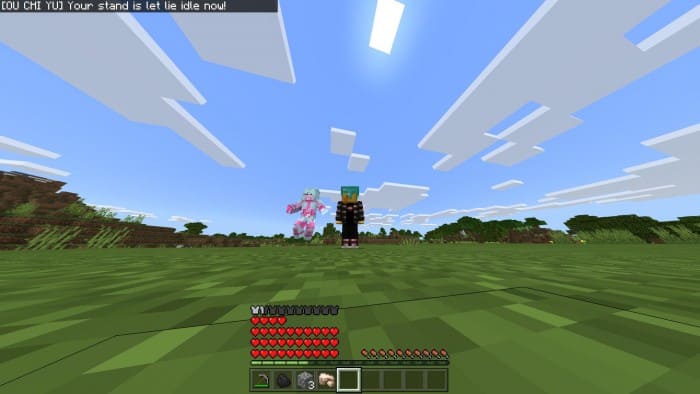 At the same time, you will burn in the Sun.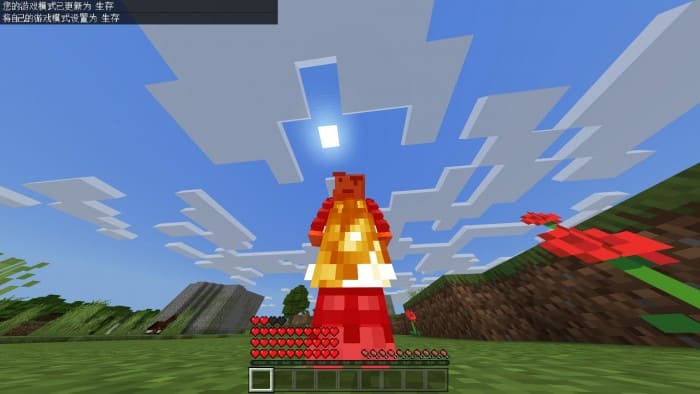 Stand
You can also get stands in survival mode.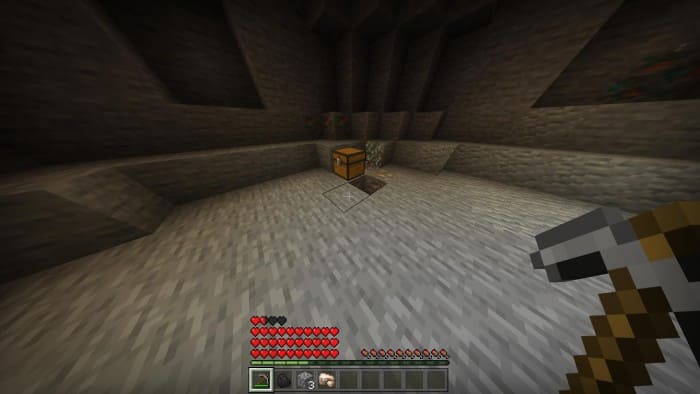 In the caves you can find a chest, it's hard to find, but there will be new arrows inside.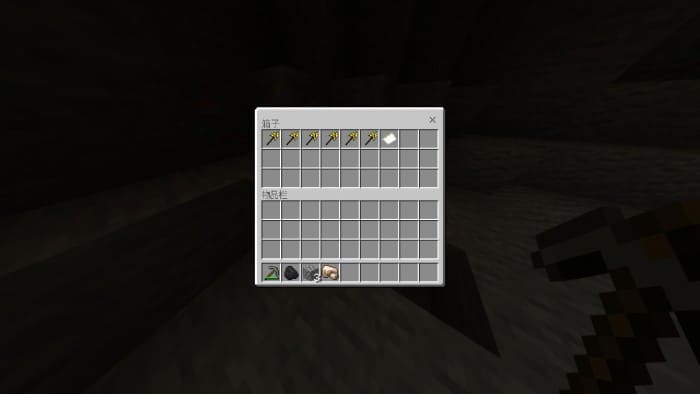 Use the arrow to get your own stand.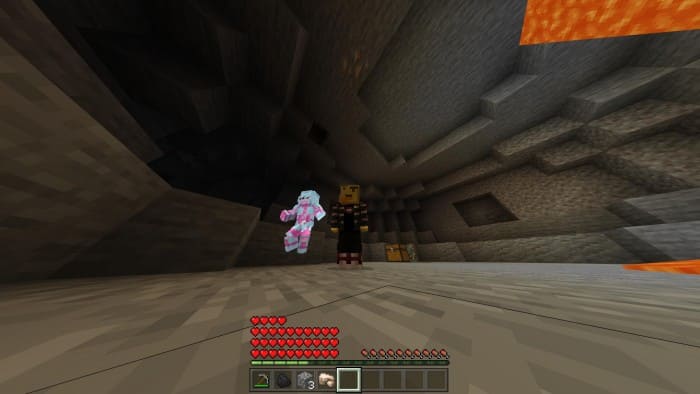 How to manage the stand?
Tap on the ground to make the stand start attacking.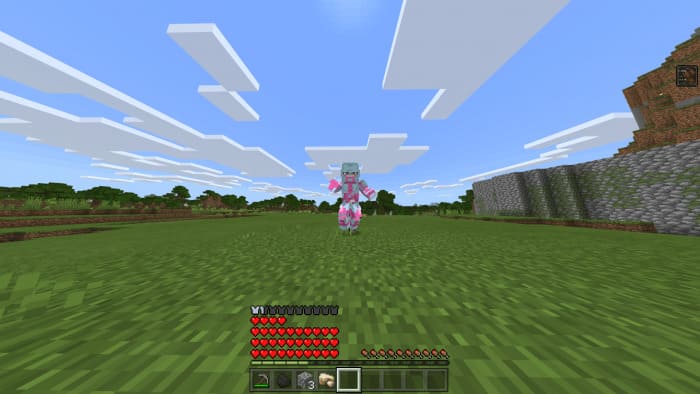 You can also crouch down to attack.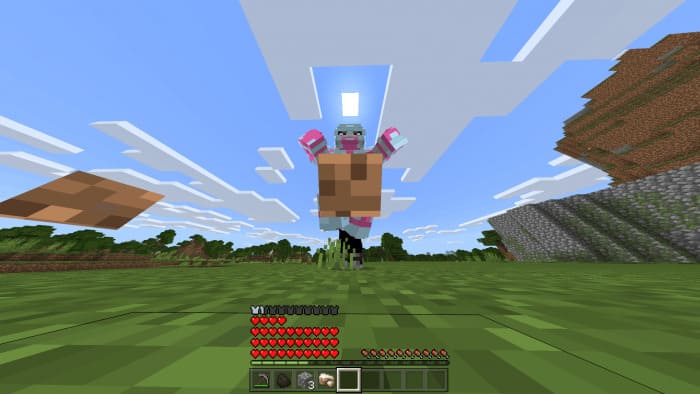 Sit down and tap on the ground to change the stand mode.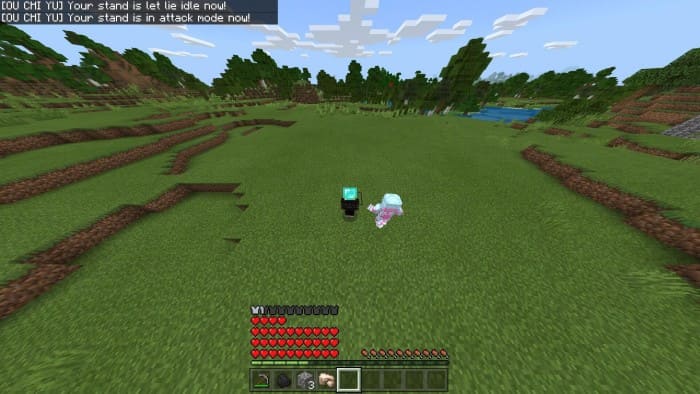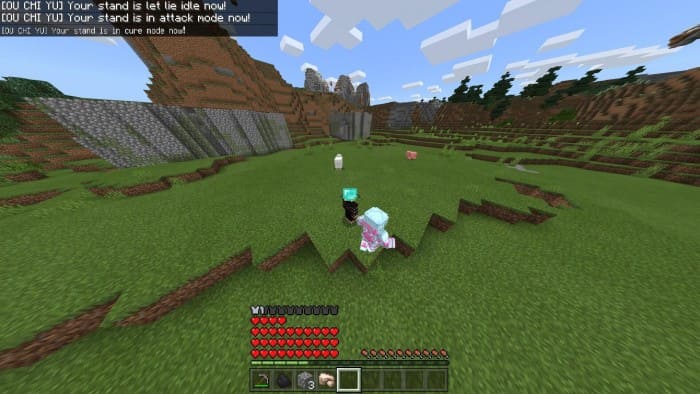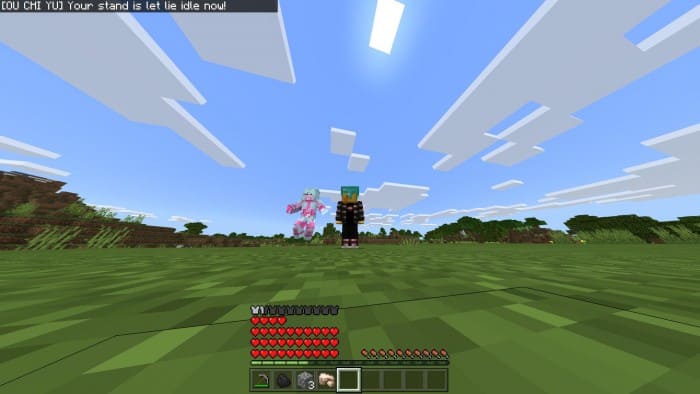 Only
Crazy Diamond
has a treatment mode. In cure mode, you can hit the ground to cure the mobs around you. At the same time, you cannot treat yourself.
Made in Heaven
can speed up time and your actions will also be accelerated!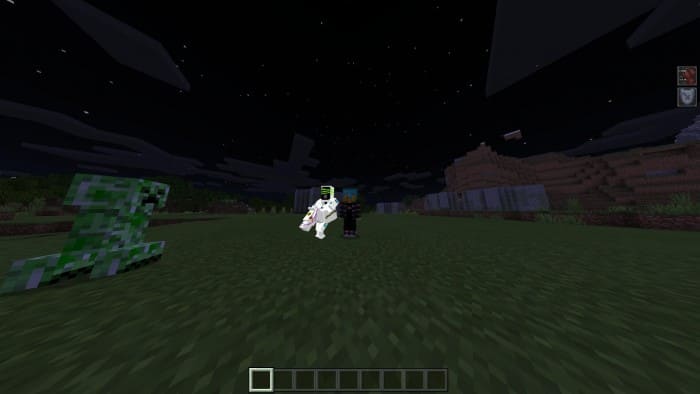 Golden Experience
is able to freeze an enemy for 1 minute.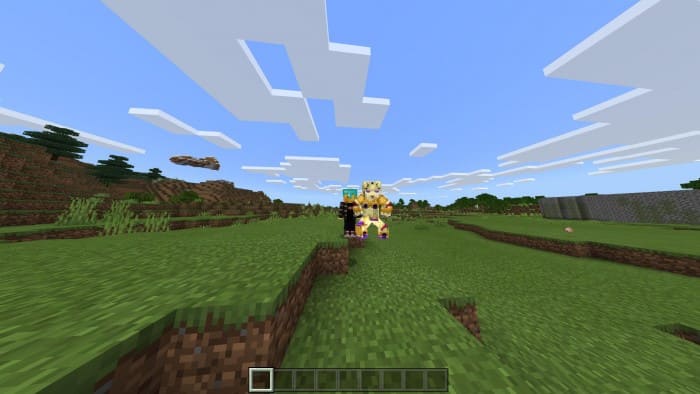 If you use the Golden Experience arrow again, it will turn into a
Golden Experience Requiem
!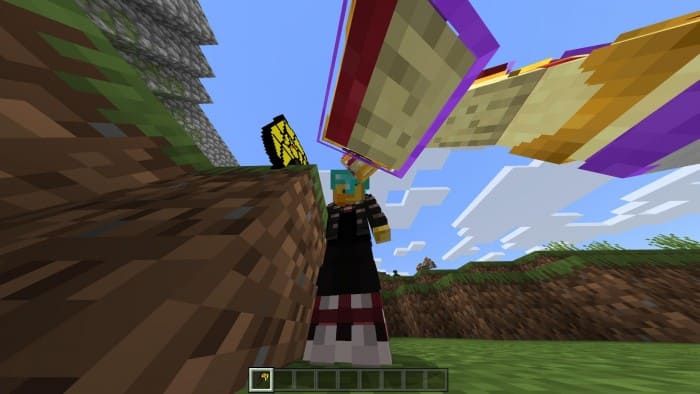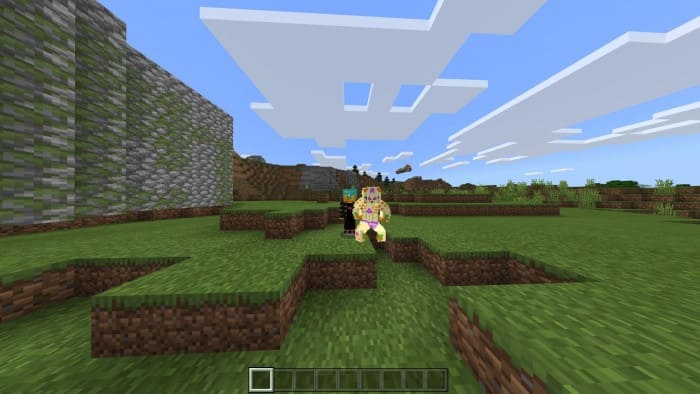 With this powerful stand, no one and nothing will be able to get close to you.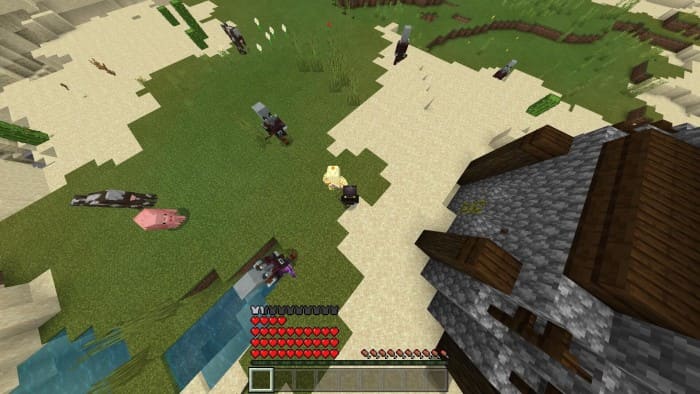 The world can stop for 5 seconds.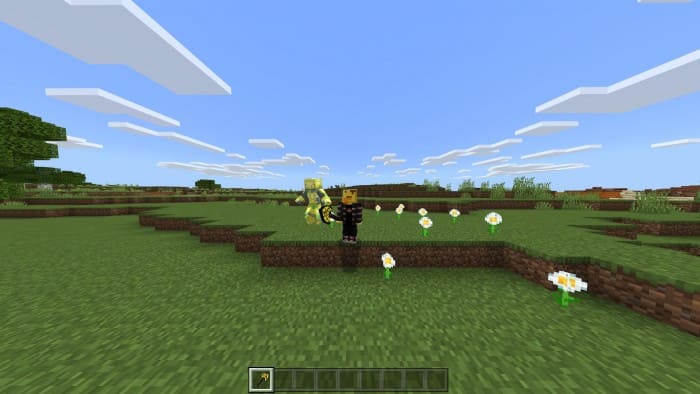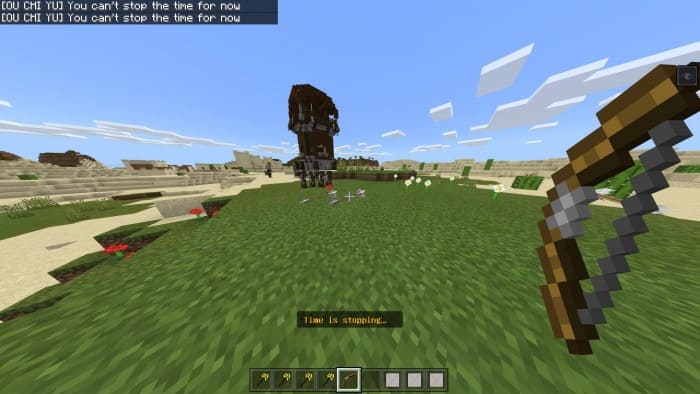 Star Platinum
is also capable of stopping time.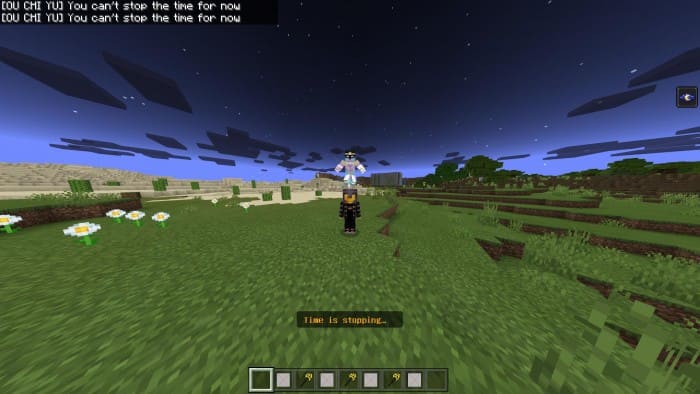 The Hand
is able to erase space and objects.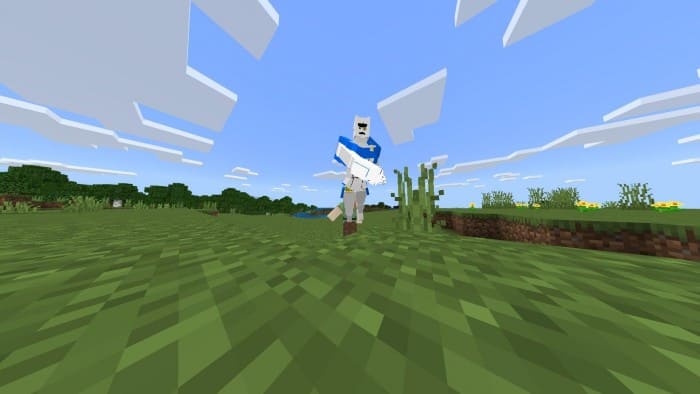 You can also teleport by sneaking up.
Killer Queen
has two types of attack.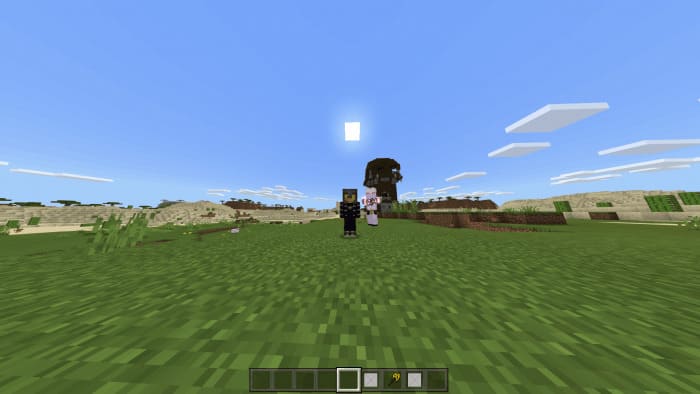 Tap on the ground first to create an explosion!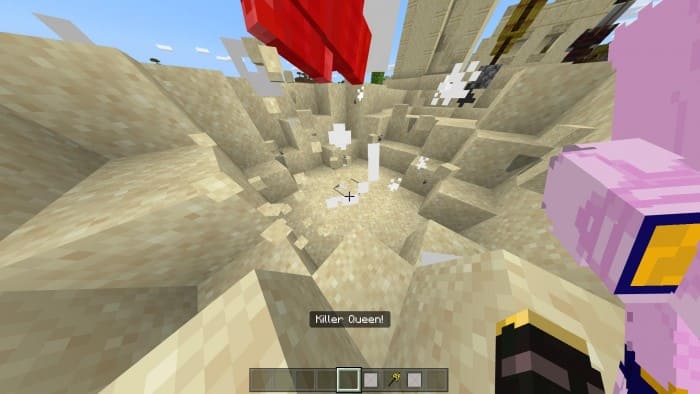 For the next attack, you need to sit down and tap on the ground three times, thanks to which you will summon
HEART ATTACK
!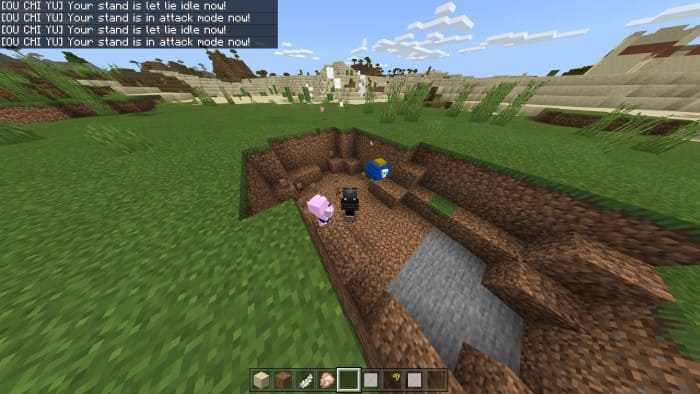 He will endlessly pursue his target and make explosive attacks until the target is destroyed, and then he will find a new target. It cannot be destroyed by conventional means.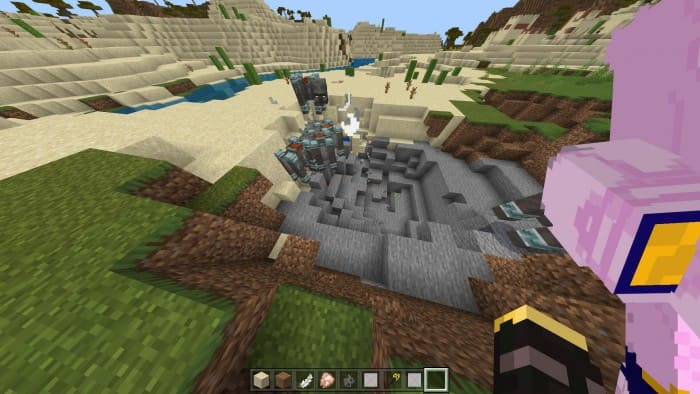 If you have little health, you can jump, and
Bite The Dust
is activated. But we recommend you to think before using because you will be teleported to a random place!
Item Recipes
Do you want to remove your rack and call another one? No problem, just create a special tool for this and use it.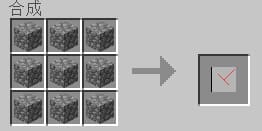 This item is capable of stopping time, but remember that if you use it many times, an error may occur.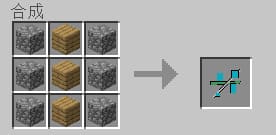 You can create your own road roller!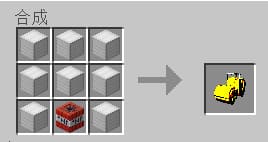 And you will also be able to use a ROAD ROLLER!
Right-click/tap and hold the screen to use it. The road roller will fall and produce an explosion.
Boss
The only boss in this mod is
Dio Brando
. Dio Brando is a very angry guy with a powerful stand called The World. He knows how to stop time! To fight him, you must find his mansion, which is rarely generated in the world.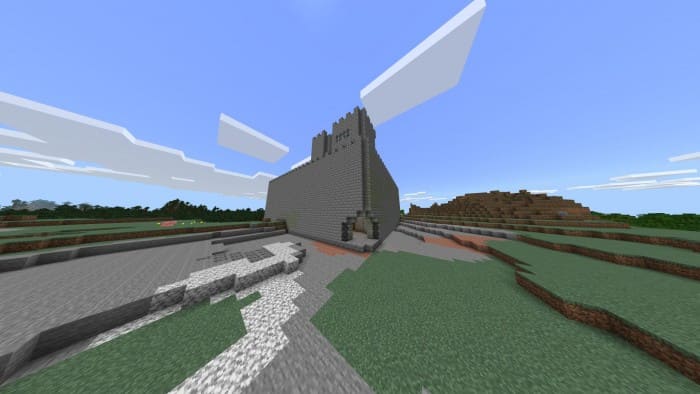 You can also just create an item to summon Dio and create his mansion!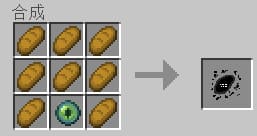 Dio is really hard to destroy. He will use his powerful stand to attack you with deadly attacks.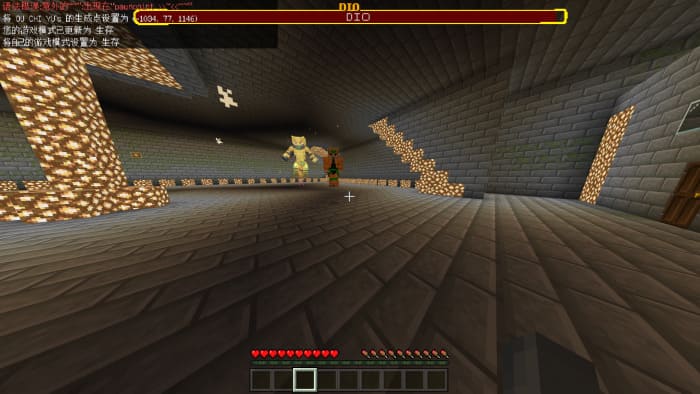 He can stop time for 5-9 seconds, use his stance to hit you, summon avengers who will attack you, create explosions, and can also create a road roller.
In these seconds, you'd better think about how to survive his attack, since there's NOTHING you can do.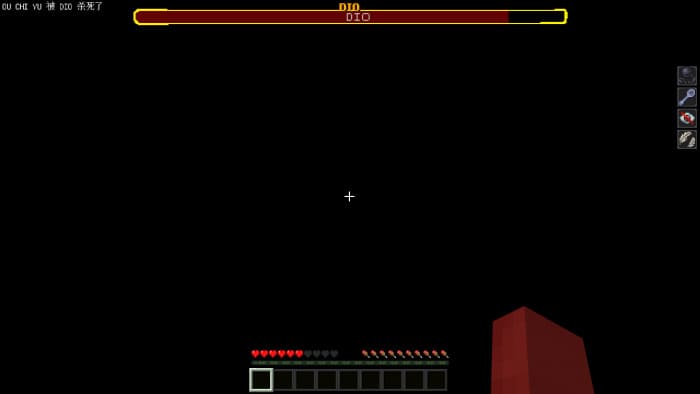 If you are brave and experienced enough to defeat Dio, you will get a lot of valuable things and his skull!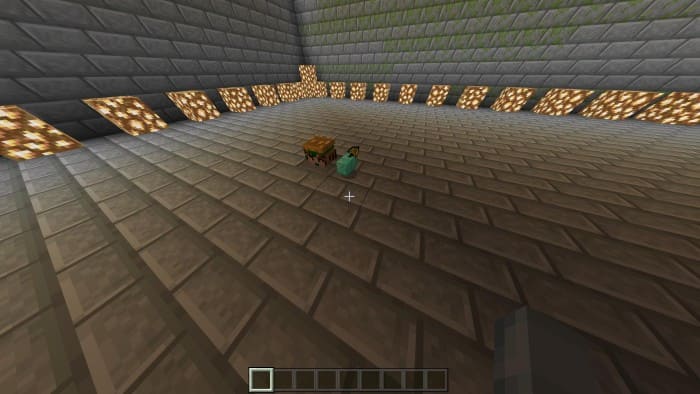 There is an Easter egg in Dio's mansion, find it yourself!
Last update:
August 27, 2021.
What's new?
This update adds stands from the "Steel Ball Race"

Added a stand from the sixth part