Players love creativity and to equip their homes in every possible way, but what if in
Minecraft
there are no appropriate blocks for creating an interior with furniture? With
mod
Umäk : Retro Furniture
, 49 new decor items will appear in the game: 29 types of furniture, 15 accessories and 1 special store. Each block has a full 3D model!
Furniture
There is a wide variety of furniture in the addon for every taste!
Cabinet 1

Cabinet 2

Chair 1

Chair 2

Chair 3

Coffee table 1

Coffee table 2

Coffee table 3

Couch 1

Couch 2

Couch 3

Cubic Cabinet

Shelf 1

Shelf 2

Shelf 3

Table lamp

Table 1

Mini TV table

Maxi TV table

Vinyl Record Player

Single Wall Shelf

Double Wall Shelf

Retro wardrobe

Chandelier

Showcase

Office desk

Office Chair

Ceiling fan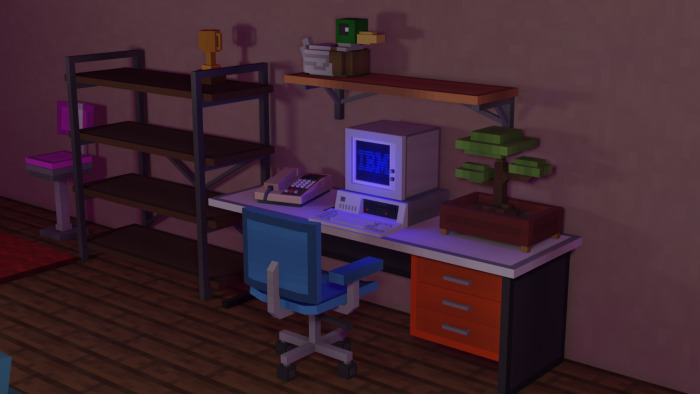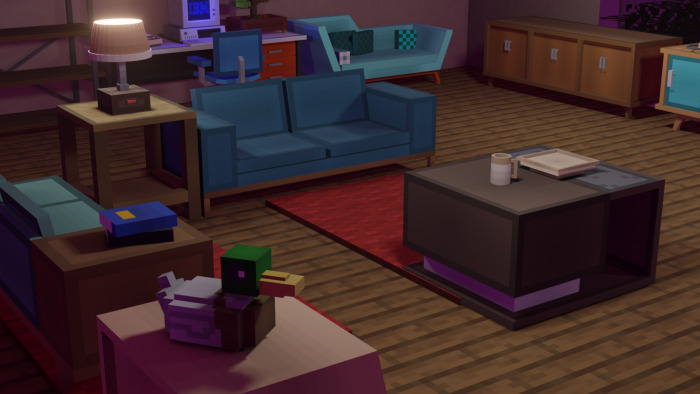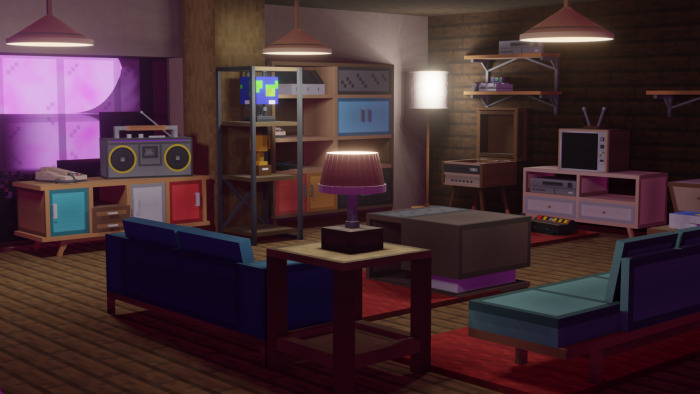 Accessories
Atari Flashback 8 Game Console

SEGA Genesis Game Console

Super NES Game Console

VHS player

TV

Boombox

Globe

Trophy

Table lamp

Telephone

IBM 5150 computer

Plush toy

Cup

Plate

Small houseplant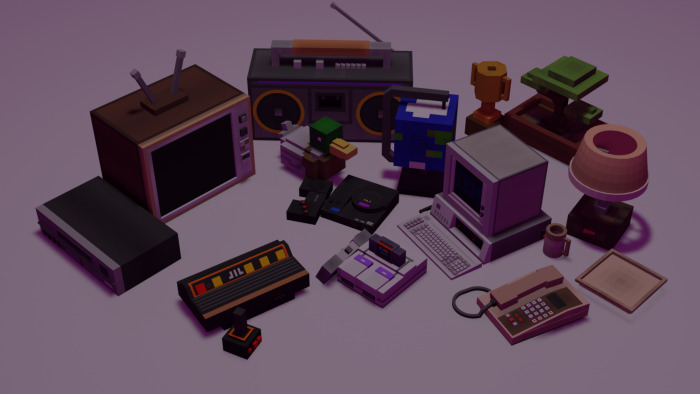 How to place an accessory on furniture?
Place the piece of furniture on which you want to install the accessory. Remember that only some furniture can already contain accessories and not all accessories can be placed on certain furniture — you can't put a TV on a coffee table, you can't put a computer on a chair.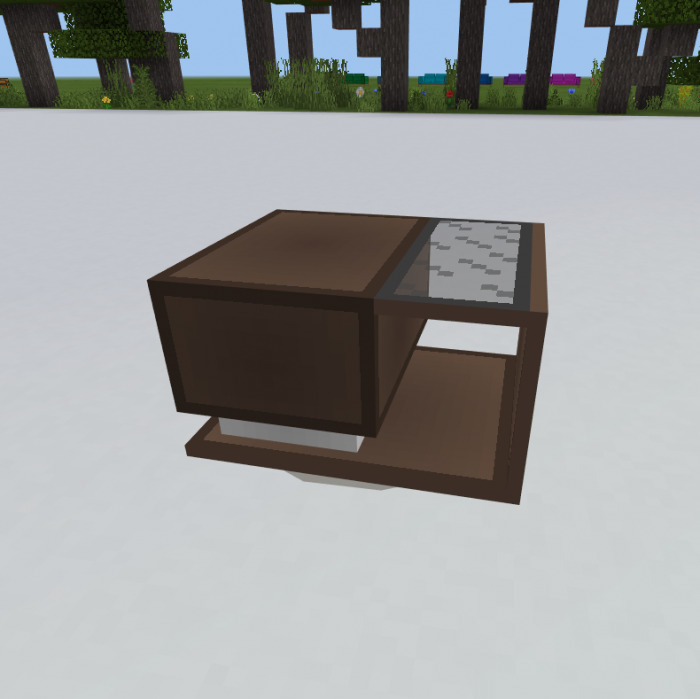 Place the accessory next to the furniture.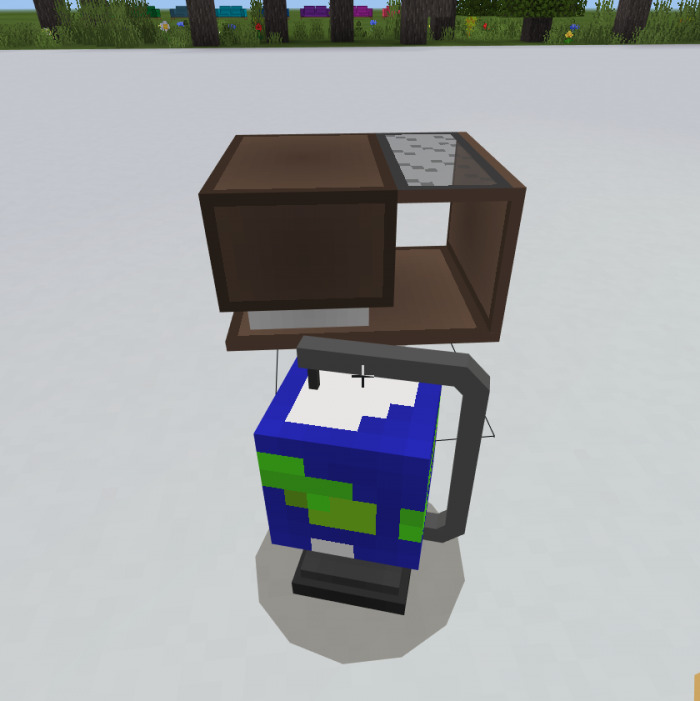 Push the accessory towards the piece of furniture, after which it should stand on it.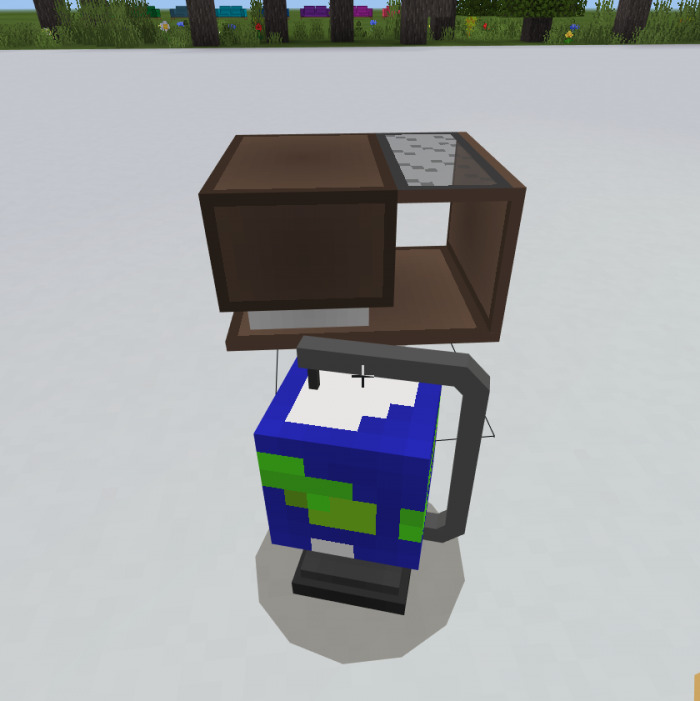 In the screenshot below you can see what a variety of design options can be made with furniture and accessories!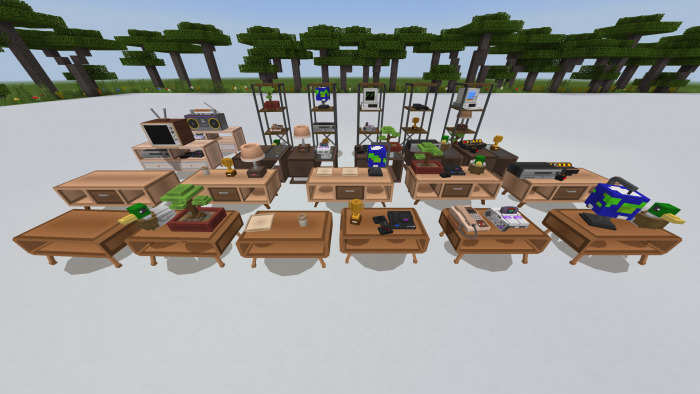 How to paint a chair?
There are 2 chairs and 1 sofa in the mod, which can be painted in all 16 colors of Minecraft.
To color, use any dye.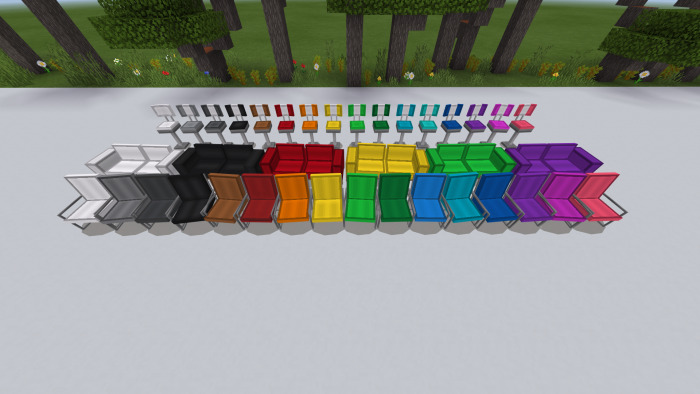 How to get it?
Furniture items can be obtained through the creative mode inventory or created in a special block
A store
that can be crafted in survival mode.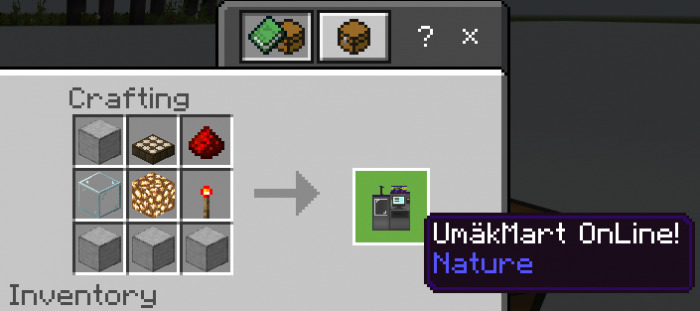 After creating a store and placing it, you will be able to get furniture in exchange for the currency
DuckBuck
. Currency
DuckBuck
can be obtained for iron, gold, emerald and diamond bars.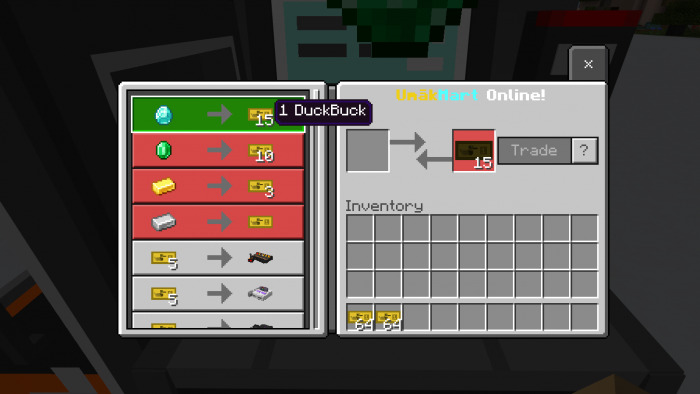 You can learn more about the add-on from the video.
Last update:
April 23, 2022.
What's new?