This
mod
just gives the leaves in
Minecraft
, plants, flowers, crops and water an animation of waving in the wind and swaying, which looks pretty cool and realistic. It also
does not have a very strong effect on FPS
, so it should also suit those who cannot use shaders due to the weakness of the device.
List of animated vegetation:
The grapevine

Sugar cane

Tall fern

Fern

Tall grass

Grass

All foliage (except jungle)

Melon and pumpkin stalks

All planted plants

Infernal growth

Seaweed

Tall algae.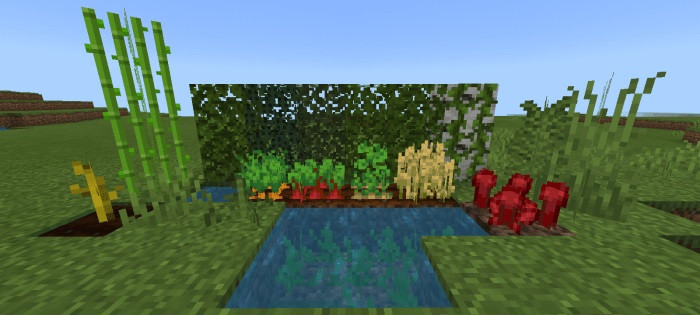 Water and underwater waves (there will be no ripples under the water, but the blocks under the water will fluctuate slightly, like leaves).