Mod
ElectricGuns
will add to
Minecraft Pocket Edition
a set of a bunch of different firearms! If you are looking for a modification for the game that would add a bunch of different guns to the game, then the
ElectricGuns
mod is clearly for you!
The mod will add pistols, machine guns, rocket launchers and much more to the game! Also, this mod will add C4 to the game, which you can blow up with a detonator.
How to use weapons?
Most of the weapons are activated by tapping on the ground. After that, the weapon will immediately start firing. Tap on the ground again to turn it off. Some weapons have a special GUI interface that is quite easy to use.
All guns can also be obtained in the Creative Mode inventory by selecting the Tools tab. There you will find 50 different types of weapons to your taste. Let's take a look at some weapons.
Bazooka shoots TNT blocks that will explode a few seconds after the shot.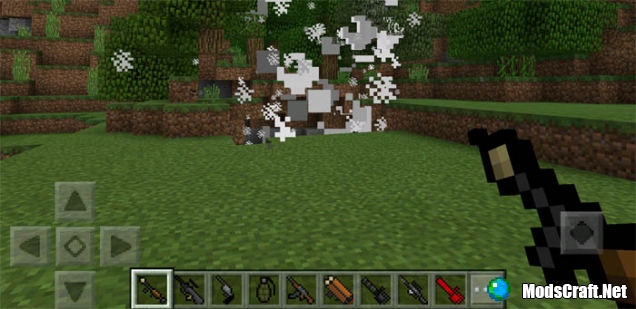 Fighting with a crowd of monsters can be hard, but not with this mod! Use AUG to shoot all the enemies in seconds.
A fragmentation grenade cannot be thrown. Instead, you can quickly place TNT by simply tapping on the ground. After 5 seconds, the dynamite will explode.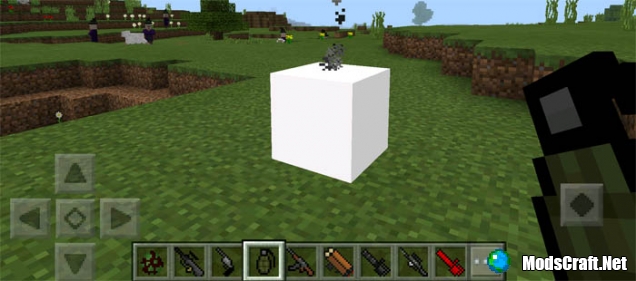 Use a double bazooka for double TNT shooting.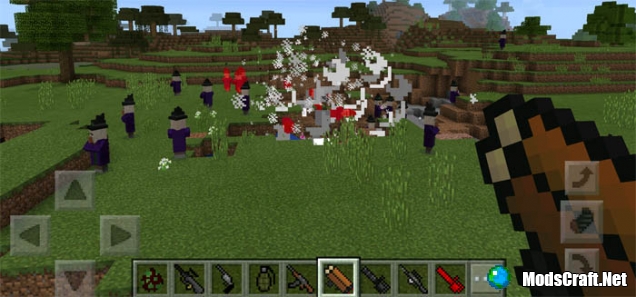 A sniper rifle is good for shooting at long distances. Click on the
Zoom
button on the right side of the screen to zoom in, and then on the
Fire
button to shoot.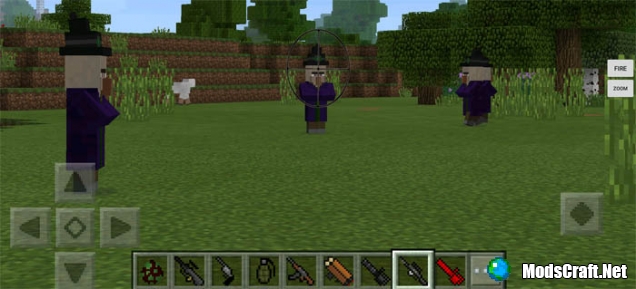 Do you want a bunch of lags in the game? Then use the Minigun. It will automatically start shooting TNT blocks as soon as you select it. The only way to stop shooting from it is to choose another item.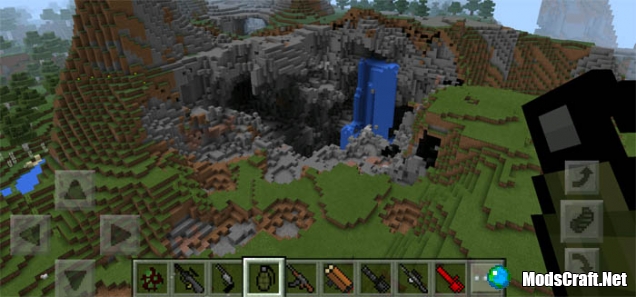 Place C4, and then tap on it with the C4 detonator. Don't worry, the explosives won't explode right away. Step away, and then take the C4 detonator in your hand and press the C4 button on the right side of the screen to activate the explosive device.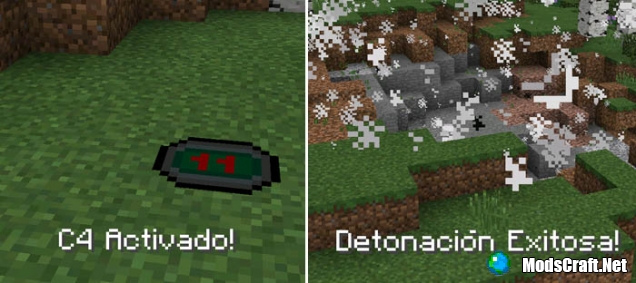 There are many other guns in mod! Download the mod and explore them yourself! =)
Installing the ElectricGuns mod:
Download the archive with the mod from the link below and unpack it.

Open BlockLauncher and go to settings

Select the ModPE script section and click on Add.

Find the script file and click on it to install.

The mod is installed, have a nice game!