Together with the
Screenfy's Furniture Pack
mod, 20 new decorative blocks will appear in
Minecraft PE
, which you can use as furniture to create an interior in your house!
---
Grill
This grill will allow you to cook food without using a stove and a campfire! Just right-click (or click on the button on the mobile device screen) with any raw food in your hand on the grill to cook it!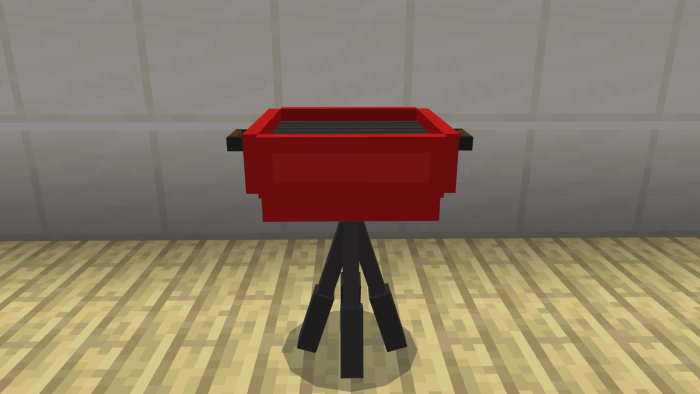 Picnic table
Up to four players can sit at this table at the same time and it is great for outdoor use.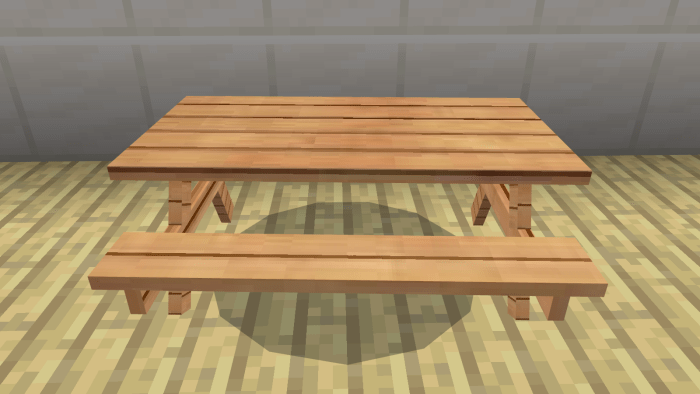 Picnic table with umbrella
This version of the table differs only in the presence of an umbrella.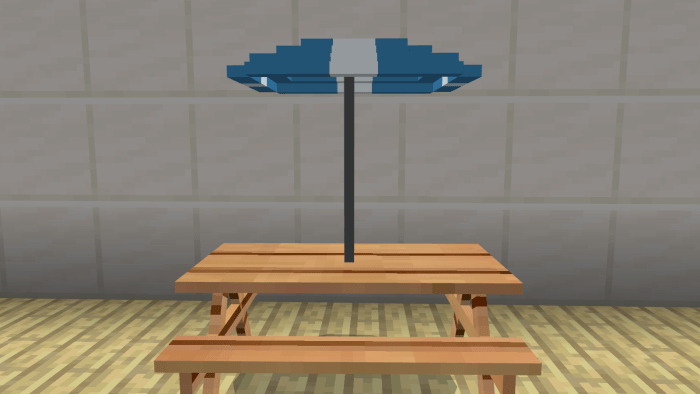 Sofa
A simple sofa that can be used to create a living room accommodates up to two players. At the moment, only one sofa color is available.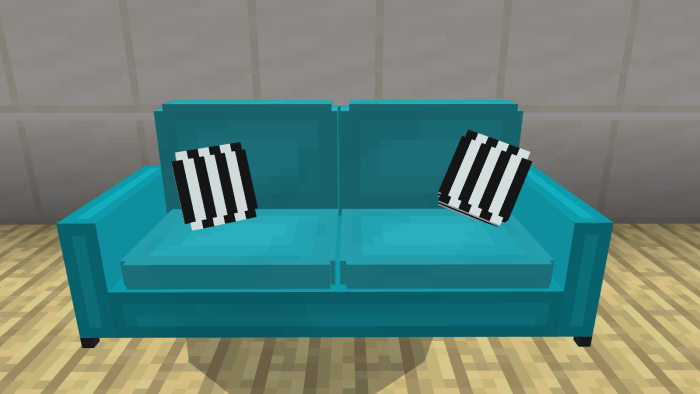 Game set
The game set includes a gaming table, a system unit with AMD Ryzen 5 3600, RTX 3090 and 32GB of RAM, a 144 Hz monitor, so you can create your own game room!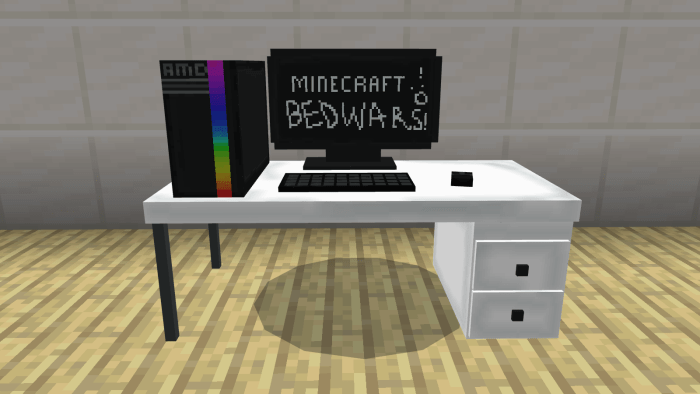 Gaming chair
A realistic gaming chair that you can sit on, and it can also be moved.
Box
A simple box with inventory.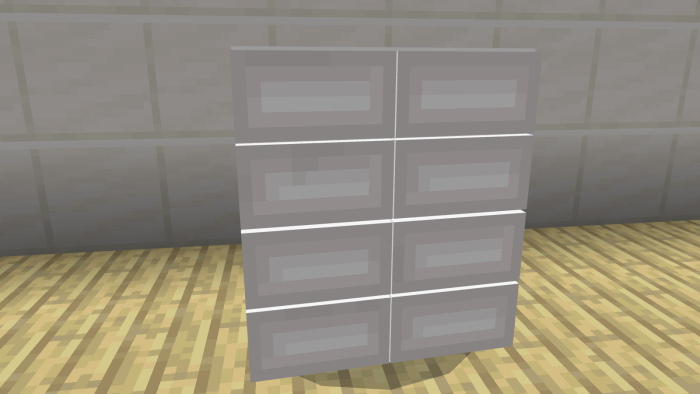 Bedside table
The bedside table can be used together with a digital clock, and it also has inventory!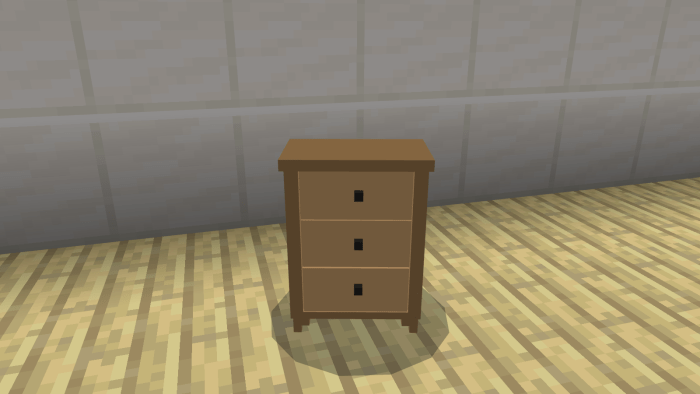 Digital clock
Despite the fact that the digital clock is static, however, you can place it almost anywhere.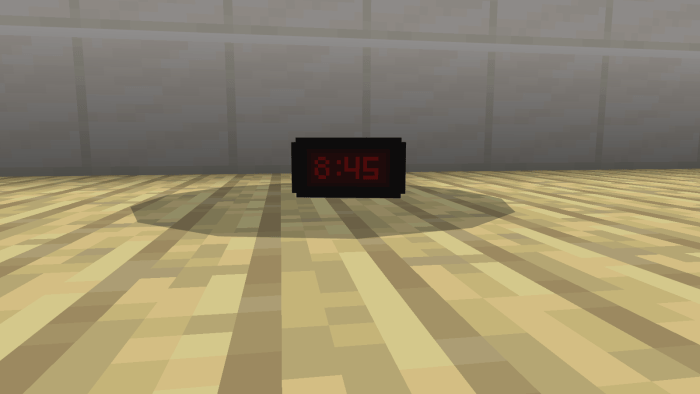 Plate
The stove can be used to cook food. Right-click (or on the button on mobile devices) to cook food.
Refrigerator
It has an inventory for storing food.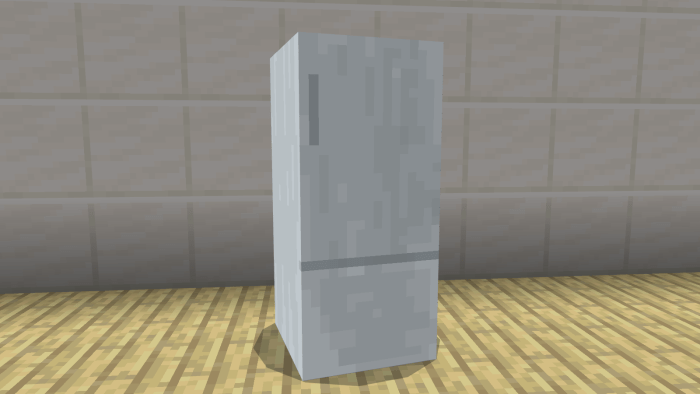 Microwave oven
The microwave can be used for cooking food, works the same way as with a stove and grill.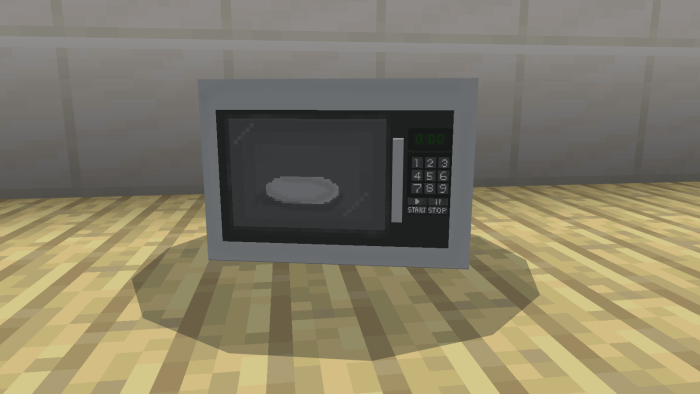 Dining table
Up to four players can sit at the dining table at the same time.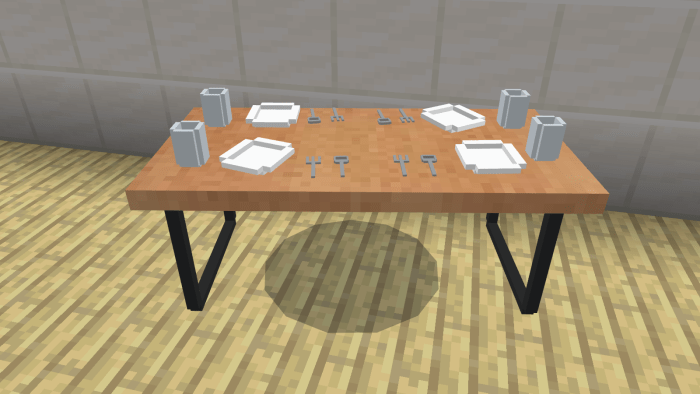 Dining chair
Created specifically for the dining table.
Sink
A simple sink that has inventory.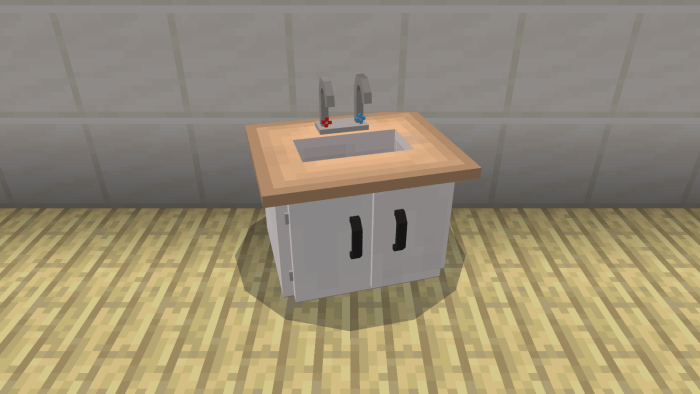 Toilet bowl
Bath
Trash can
The trash can has an inventory in which you can store unnecessary resources.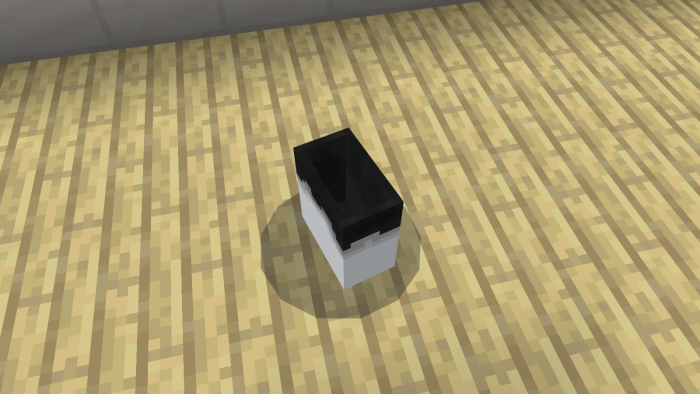 Ceiling fan
The ceiling fan has a rotation animation.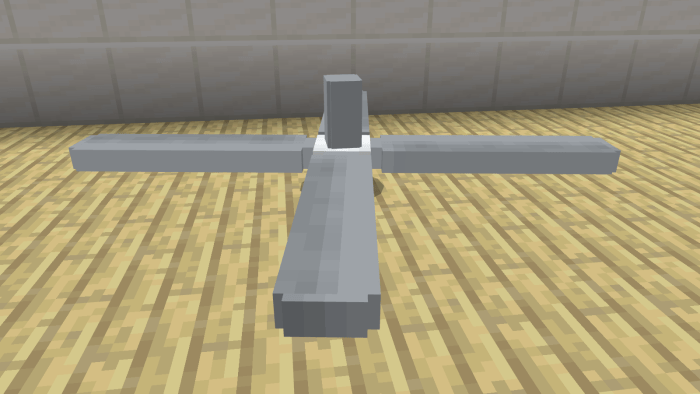 Lamp
A beautiful lamp that will perfectly fit into the living room.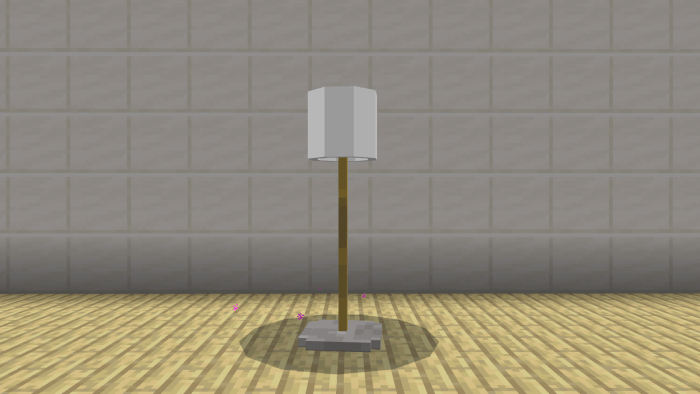 Usage examples.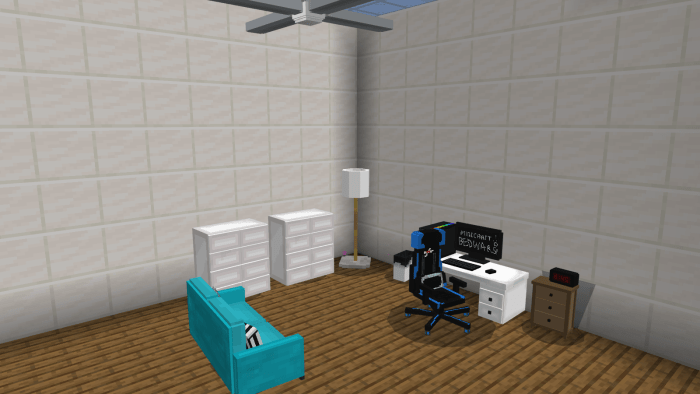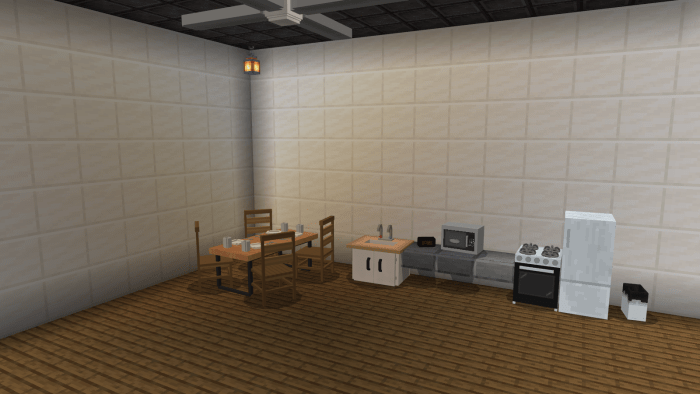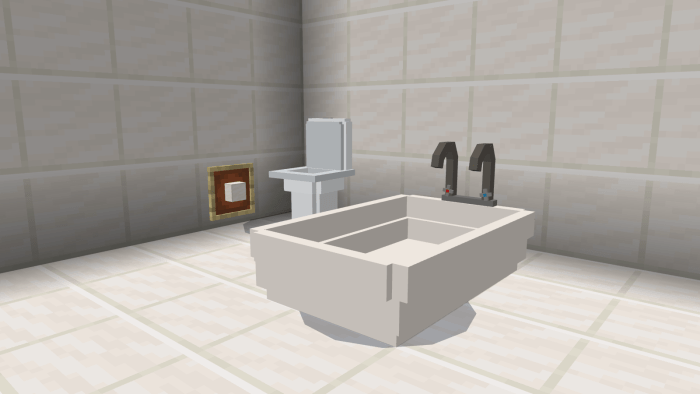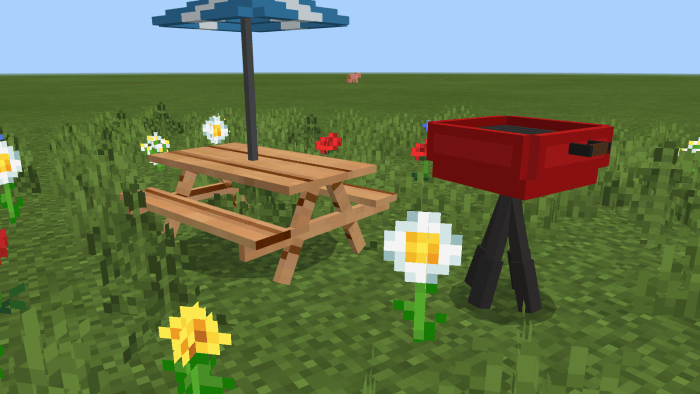 Last update:
v1.1.6 (June 3, 2021)
What's new?
The textures of the computer and TV display have been changed;

The textures of the refrigerator and microwave oven have been changed;

Added a dumpster;

Updated item textures for optimization and a more user-friendly look;

Fixed several issues found in the latest update.