Recently, one of the most anticipated games
Cyberpunk 2077
was released, and now for
MCPE
there is a mod of the same name that adds a futuristic car from the game, some heroes, weapons and also has a set of skins!
Vehicles
Quadra V-TechQuadra V-Tech
is probably the most iconic and famous car in the Cyberpunk 2077 universe. In addon, this machine has incredible detail, the model of which consists of 816 cubes!
2 seats.

Speed: 0.45.

Incredibly detailed model.

5 inventory slots

Animations.

Luminous texture

No damage from falls, etc.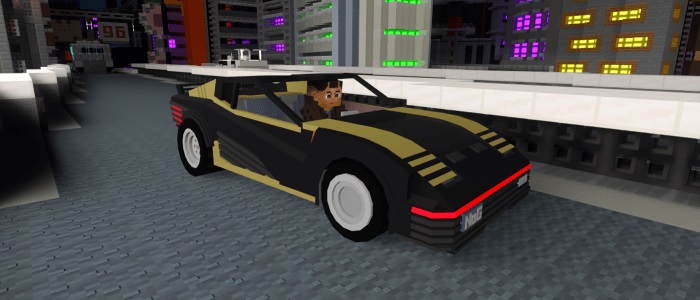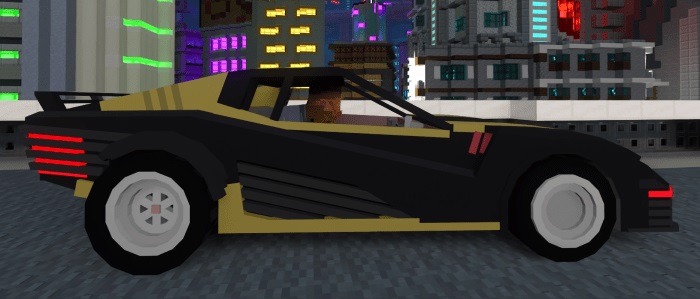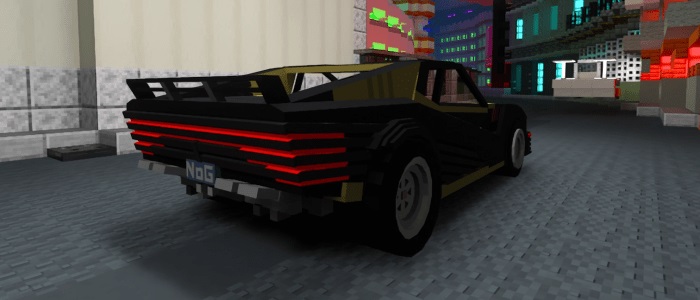 The van
Villefort Columbus V340-F Freight
is another transport ported from the game to
MCPE
. At the moment, his model is simplified, but in the future it will be detailed!
3 seats.

Speed: 0.36.

Sufficiently developed model (613 cubes).

27 inventory slots.

Animations.

Luminous texture.

No damage from falls, etc.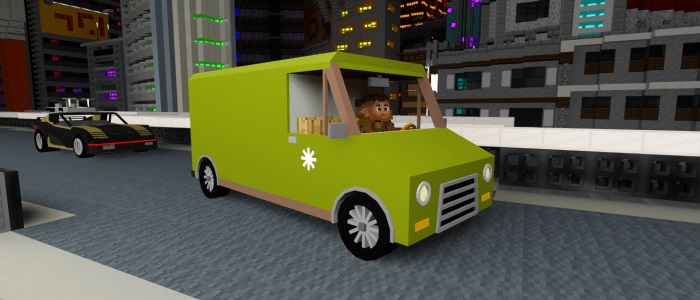 Heroes
At the moment, the mod contains 5 entities that represent NPC heroes from Cyberpunk 2077.
Johnny Silverhand
is a character played by the famous and beloved by fans Keanu Reeves. In the game, he is a former military man and the lead singer of the band Samurai before breaking up in 2008. He will greet you with the message:
"Wake the f*** up, Samurai! We have a city to burn»
.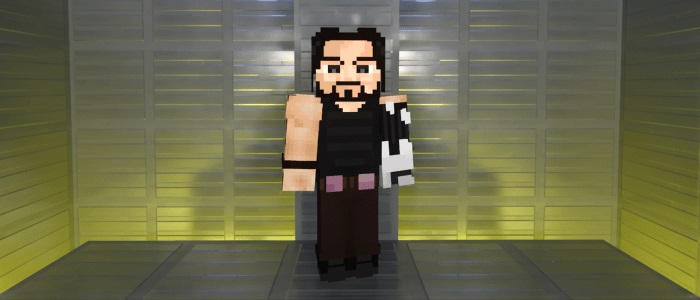 V-man/V-woman
is a controlled player and the main character of "Cyberpunk 2077".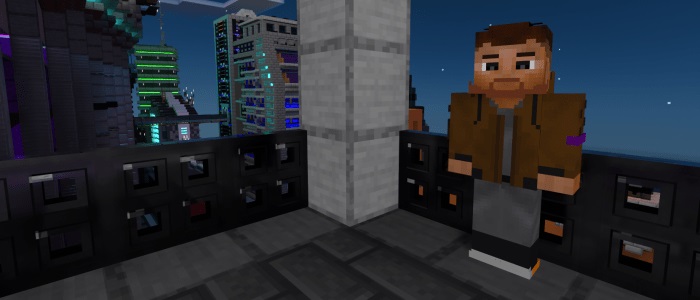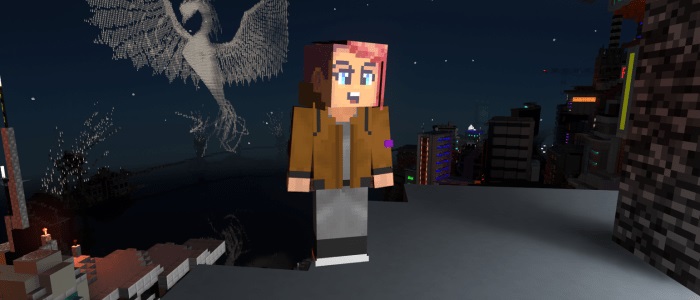 Jackie Wells
speaks Spanish and doesn't like garbage collectors.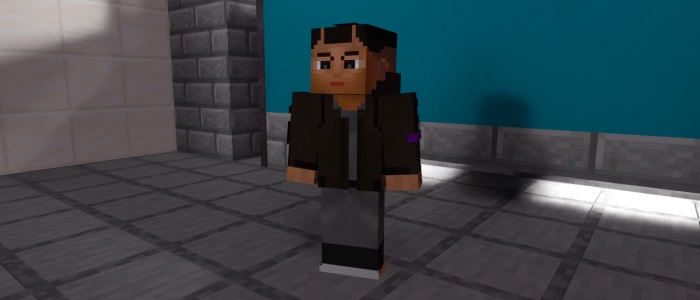 All these skins are also available for download as a Cyberpunk 2077 skin pack.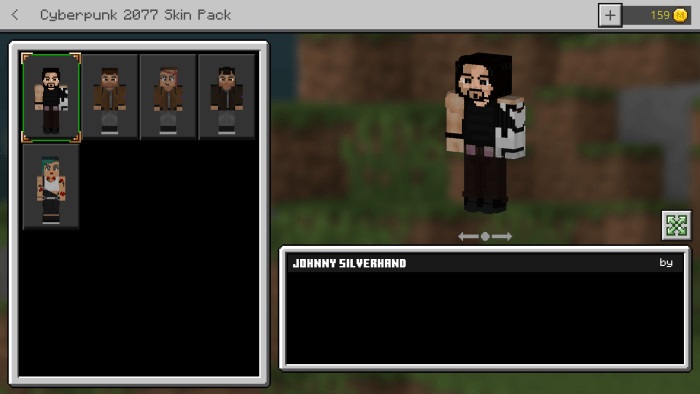 size=5]
Weapons
Presently, the addon has only 2 melee weapons — Arasaka Thermal Katana and Electric Baton Beta. Arasaka Thermal Katana replaces the Netherite sword, and Electric Baton Beta replaces the stone sword.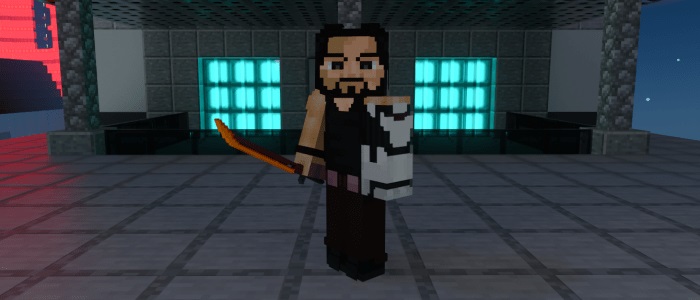 There are also two types of ranged weapons — the Budget Arms Carnage shotgun and the Militech M-10AF Lexington pistol. A pistol replaces a bow, and a shotgun replaces a crossbow.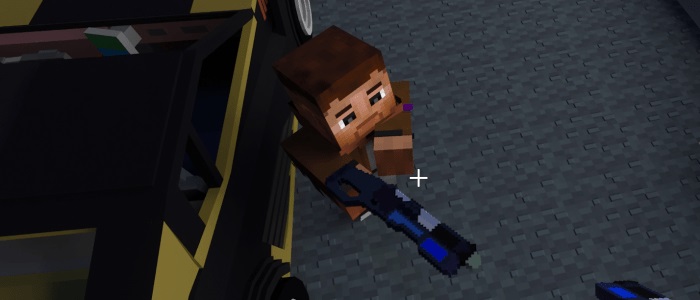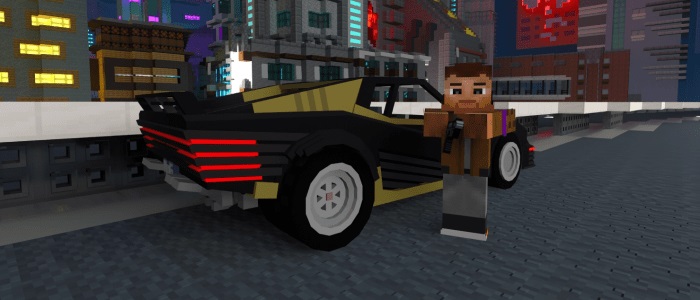 Installing the Cyberpunk 2077 mod (.mcaddon):
Download the mod file marked .mcaddon from the link below.

Just open the files and the game will install everything you need by itself.

Launch Minecraft and go to edit the world.

Select Resource packs.

Find the texture pack and activate it.

Select Behavior packs.

Find the add-on and activate it.

The mod is installed, have a nice game!