Supplement
Mob Statues
will add 53 statues to the game, made in the image of all mobs in
Minecraft,
which you can install and rotate in the right direction!
If you are going to build your house, then the mod is perfect for the decorations of the entrance and roof. Please note that statues cannot be made in survival mode, they are only available in
Creative gameplay.Chisel
This tool will allow you to rotate the statues by 45 degrees.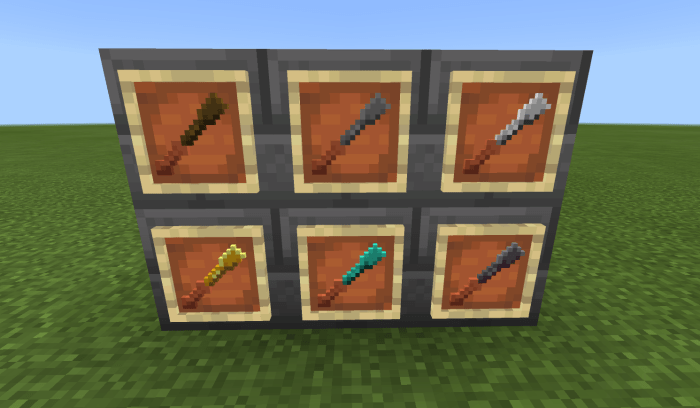 Statues
A total of 53 statues will be added to the game. They cannot be used in Survival mode, but they are ideal for decorating a home in Creative Mode. The behavior of the statues is similar to the behavior of the Shulker, that is, it can teleport if it is not attached to a full block.
Statues can be removed using a Pickaxe.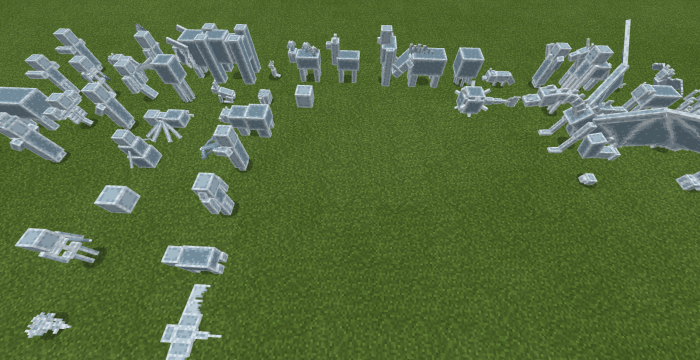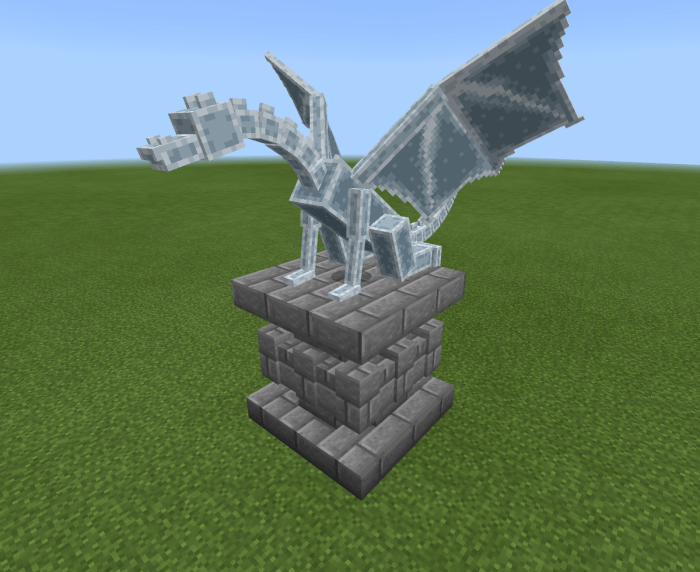 Installing the Mob Statue mod (.mcaddon):
Download the mod file marked .mcaddon from the link below.

Just open the file (via ES Explorer on Android) and the game will install everything you need by itself.

Launch Minecraft and go to edit the world.

Select Resource Packs.

Find the texture pack and activate it.

Select Parameter sets.

Find the add-on and activate it.

The mod is installed, have a nice game!