Addon
Bedrock AI
makes a lot of different changes in
Minecraft Bedrock
, bringing the game closer to
Java Edition
!
The illusion was added a long time ago in the Java Edition, but the developers never fully added it. The extension also adds it to
Bedrock
and it can be found in the following biomes: plains, mesa, savannah, desert, jungle and tunda.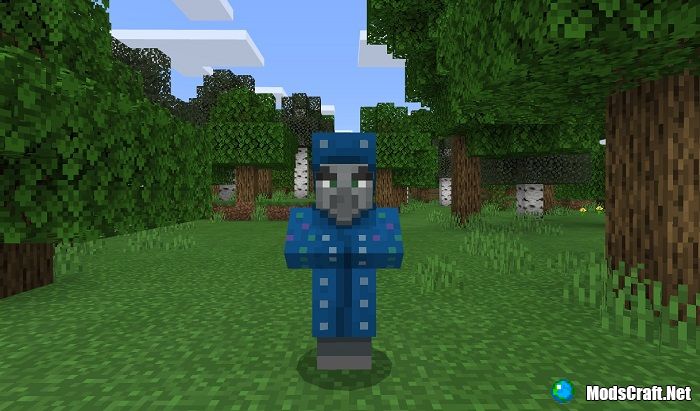 Be careful while playing survival mode! The Illusionist will start summoning marauders and beasts if you get too close to him!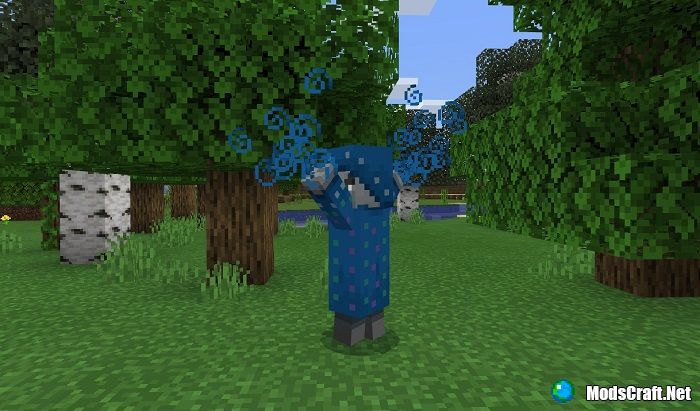 List of all innovations:
Marauder's New Artificial Intelligence

Marauder model and animation from Java

The Champion Model from Java

Added the ability to color schalker boxes with blue, brown and black dyes

Sounds from Java

You can create it using a spawn egg or with the command /summon marcjones:illager_beast

Appears in the world

Changed the rotation of the zombie hand, garbage and zombie pigman

The latest textures from JAPPA are embedded

Updated colors of underwater fog and water surface

Updated visibility distance under water

Water texture from Java

Added sounds for chicken egg

Added a camera (/summon minecraft:tripod_camera)

New behaviors of residents

Illusor

Killer Rabbits

New particles 'illusion_spell'

Updated underwater fog and colors on the surface of the oceans

Ocelots can now be found in the savannah

Updated textures of residents and looters
Version 4.1 adds sedentary and recumbent skeletons to the game, which can be found in the mesa, taiga, snowy taiga, desert, savanna, jungle, dark forest and ocean.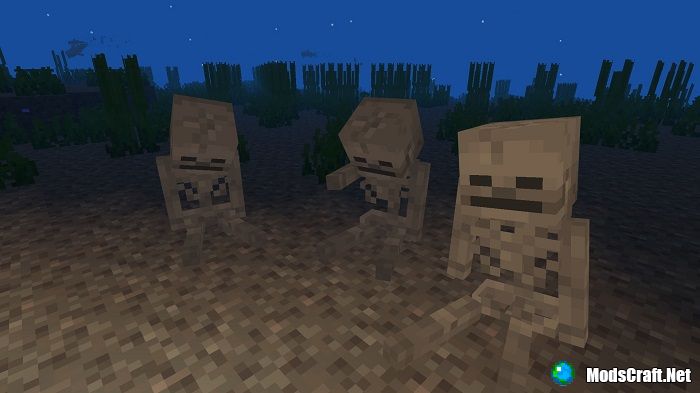 You can now meet new scum in the Mesa biome! They appear at night.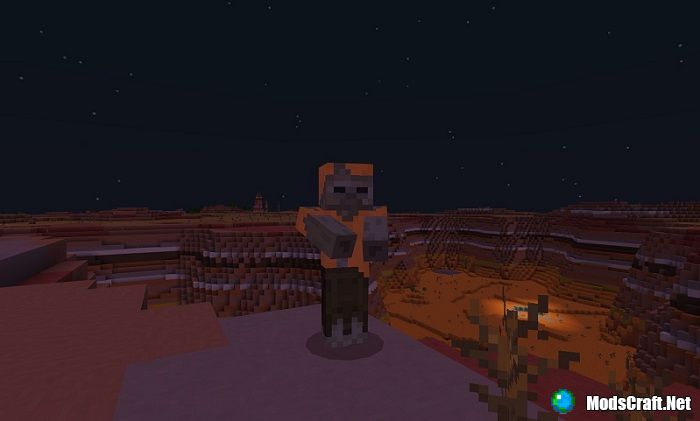 Explore rivers, swamps and warm oceans to find new turtles!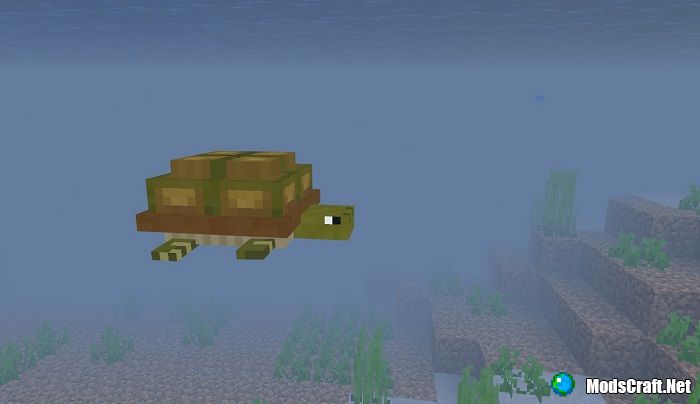 Updated:
May 3, 2019
What's new?
Added support for 1.12

Changed the name of the mod to "Bedrock AI Legacy"

Owl removed

Support for weak devices has been discontinued

Some other changes
Installing Bedrock AI mod (.mcaddon):
Download the mod file marked .mcaddon from the link below.

Just open the file (via ES Explorer on Android) and the game will install everything you need by itself.

Launch Minecraft and go to edit the world.

Select Resource packs.

Find the texture pack and activate it.

Select Behavior packs.

Find the add-on and activate it.

The mod is installed, have a nice game!
Older versions:
Для 1.9+