Mod
Train
will add to
Minecraft Pocket Edition
a fully functional train that will ride on rails. You can use the train to move around the game world on your own
MCPE
, but the train also allows you to transport resources in a special chest. Train detailing looks very cool and I hope that in the future the developer will add more features!
How to drive a train?
Trains replace chickens in
MCPE
, so you can find them in almost any biome. You can also use a spawn egg to create a train (have a train icon). I recommend placing the train on the rails, otherwise it will not work properly.
Android/IOS: long press on the train, click on the "Sit down" button.

Windows 10: right-click on the train to get on it.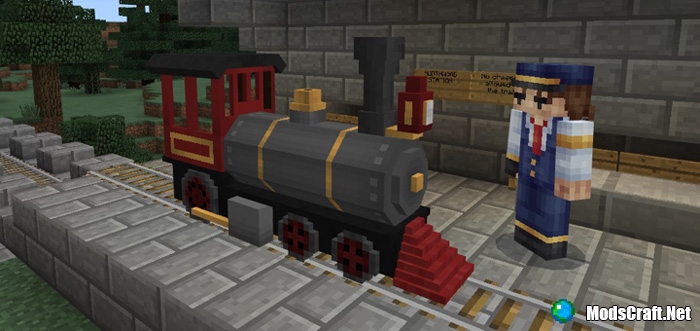 Driving the train is very easy. Just point the camera in the direction you want to go and use the move buttons.
Hold the coal in your hand to turn the direction of the train.
At the moment there is no way to connect multiple wagons, but hopefully in the future this feature will be added and we will be able to transport even more resources or other players.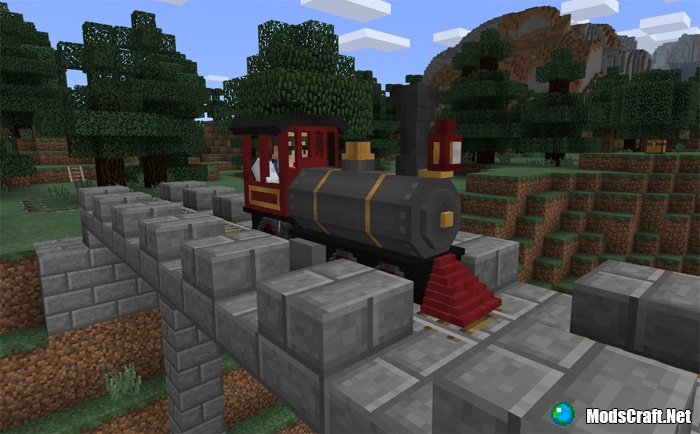 You can transport things on the train by opening a storage container (27 slots in total).
Android/IOS: switch to squat mode and press the buttonOpen to open inventory.

Windows 10: Switch to squat mode and right-click to open inventory.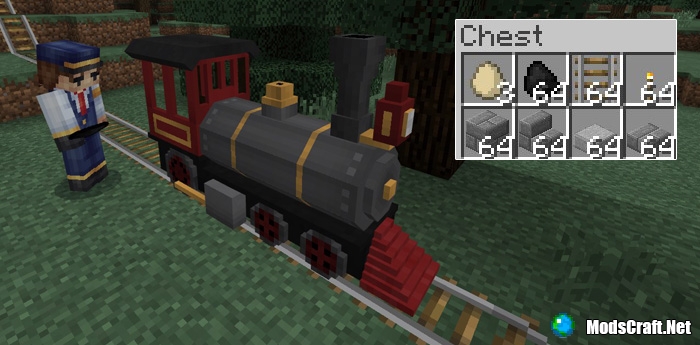 Train Properties:
Replaces chickens

Management is similar to minecarts

Moves only on rails

Use coal to turn the train around (works best in survival mode)

Custom sounds
Installing the Train mod (.mcpack):
Download the mod files marked .mcpack from the link below.

Just open the files (via ES Explorer on Android) and the game will install everything you need by itself.

Launch Minecraft Pocket Edition and go to edit the world.

Select Resource Sets.

Find the texture file and click on it to activate.

Select Parameter sets.

Find the add-on file and click on it to activate.

The mod is installed, have a nice game!