Phasmophobia
is one of the popular computer games in which players catch ghosts and other entities.
The map
Phasmophobia
was completely based on this game and will send you and your friends to catch ghosts. Be careful, because ghosts are not very kind and will interfere with you in every way.
To launch the map, you need a version
Minecraft 1.18.12
and higher.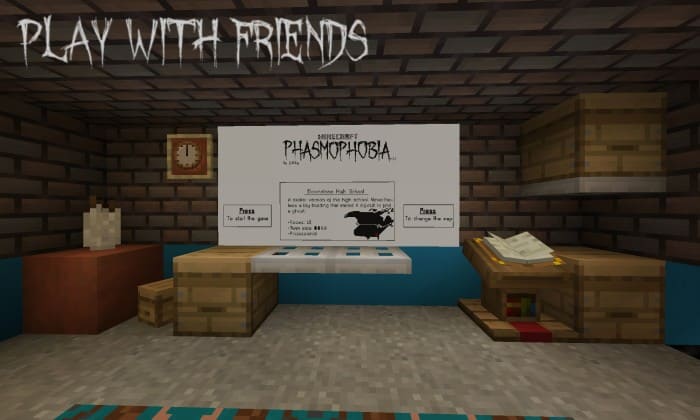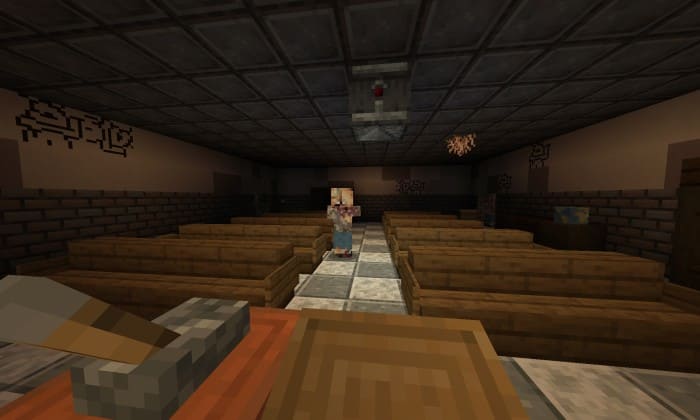 Features
Single and multiplayer modes

More than 10 unique items

A well-developed store

7 maps

Detailed environment

Detailed textures in the Minecraft style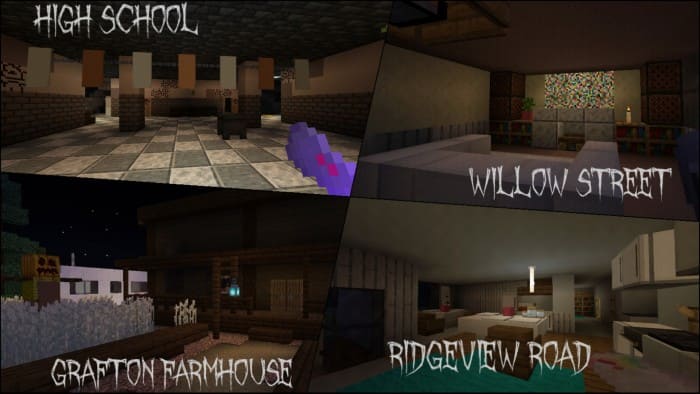 New items
Lantern

EMF sensor

Radio receiver

Notepad

Video camera

Camera

Powerful flashlight

Thermometer

Lighter

Crucifixion

Incense

Neon Stick

Candlesticks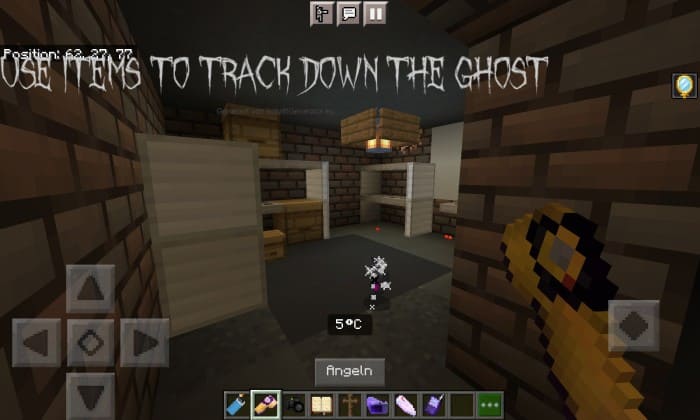 Types of ghosts
Banshee

Demon

Poltergeist

Phantom

They

Revenant

Shade

Yokai

Ghost
A video camera is available in the van and captures the ghosts.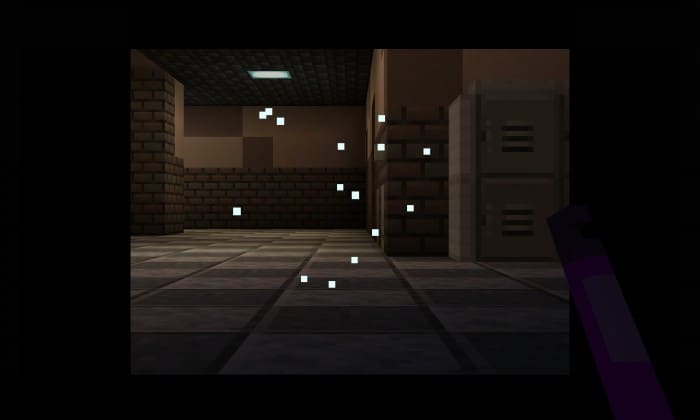 Last update:
v3.6 (April 13, 2022)
What's new?
Added map: Maple Lodge Campsite

Added map: Lakeshore Manor

Many items has been reworked

Now you lose your Sanity by being in dark places!

Improved the appearance of ghosts, bones and cursed items

Redesigned difficulty: Easy mode is now easier, Nightmare is harder

Improved map performance

Fixed bugs