Do you love or even adore dinosaurs? Are you familiar with the universe of the Jurassic World and like to watch movies?
The map
Prehistoric Park
was just created based on a popular universe with dinosaurs, and now you can visit it. On its territory you will find a large park in
Minecraft
, in which there are many buildings, aviaries, aquariums and much more for dinosaurs.
Park
It's an entire island based on Jurassic Park and the films in this franchise. The dimensions are really impressive, you can visit many interesting places.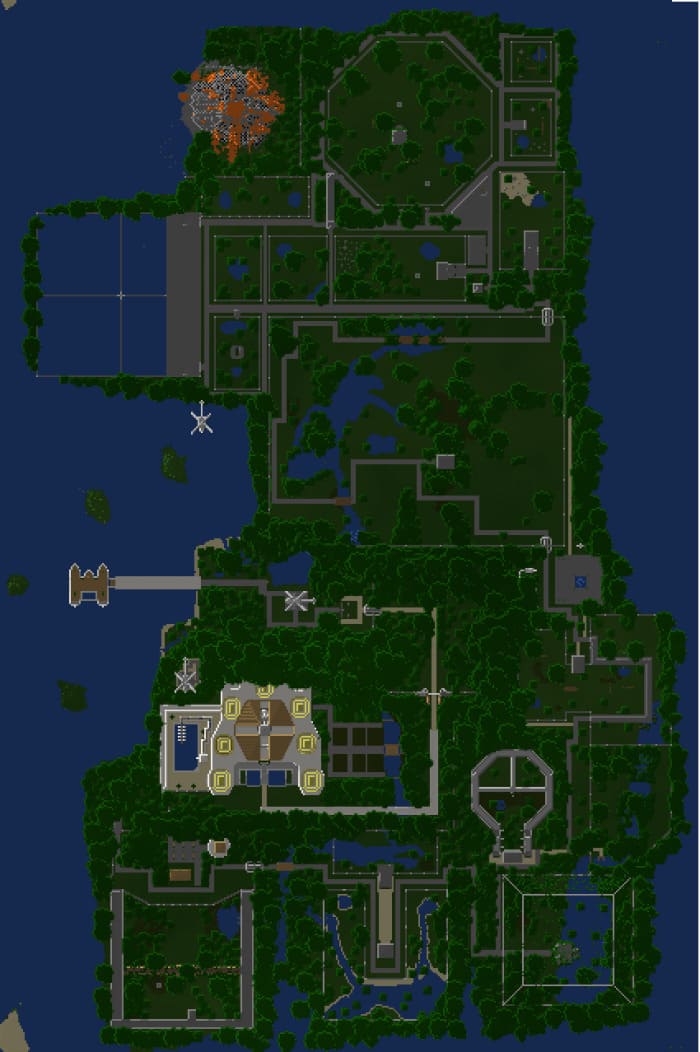 As soon as you are on the map, you will appear on a ship that, according to the author's idea, sailed to this island, where the park itself is located.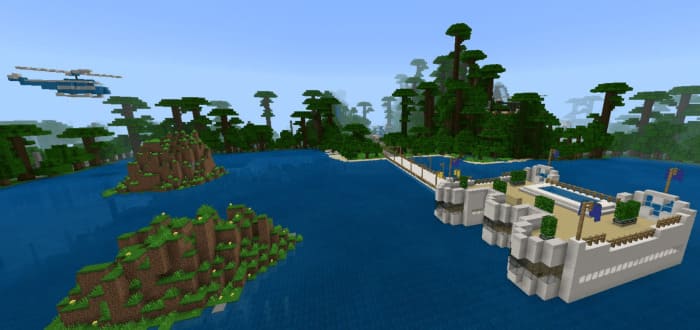 Follow the trail.
Get on the trolley, and it will take you to the gates of the park, which look beautiful at night.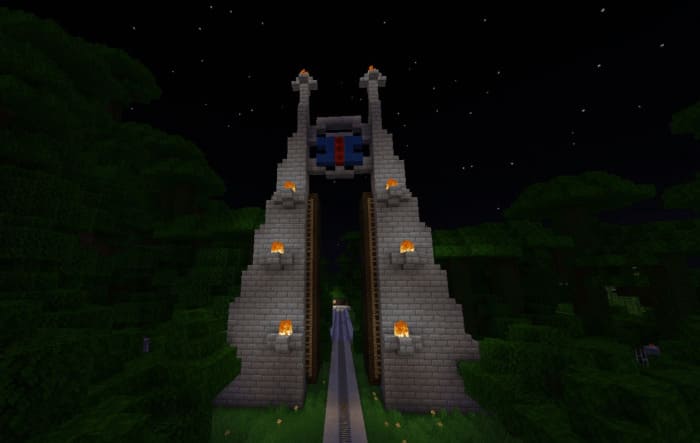 Soon you will arrive at the information center.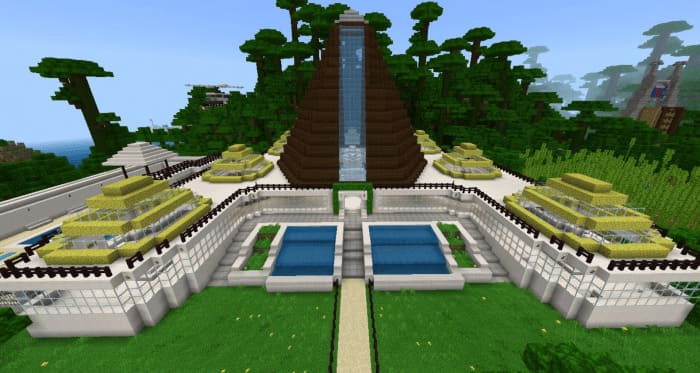 Inside this building you will find various fossils, mini-games, maps, books and much more that is familiar to fans of the great saga.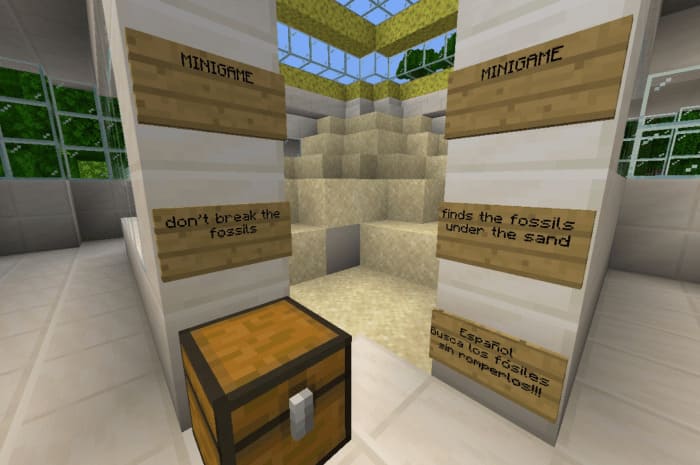 Follow the sign Welcome to Prehistoric Park, and it will take you directly to the fences of the park itself.
Kingdom of Tirexes

In this enclosure, you will find a Tyrannosaurus Rex.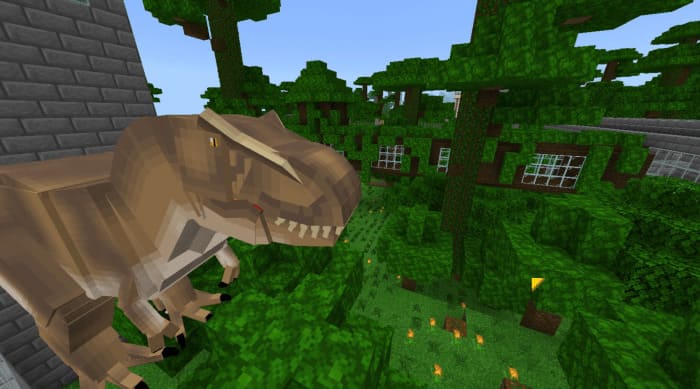 Tyrannosaurus Rex has animations, unique behavior, it's a pleasure to look at it.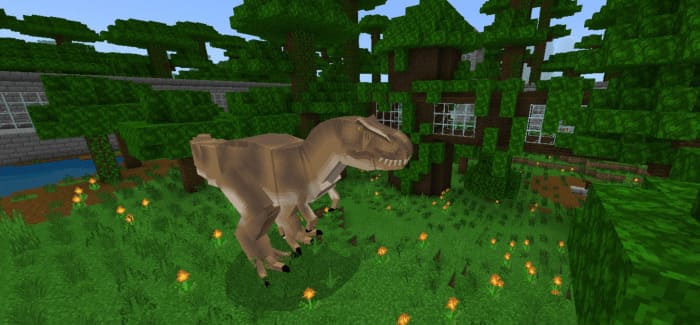 Aviary for Spinosaurus and Baryonyx
This aviary has an aquatic environment that is ideal for the life of two prehistoric creatures.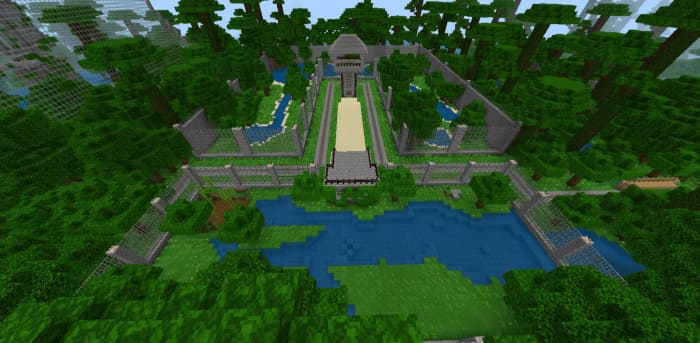 Because the mod is built into the map, you can place the dinosaurs in the right places yourself.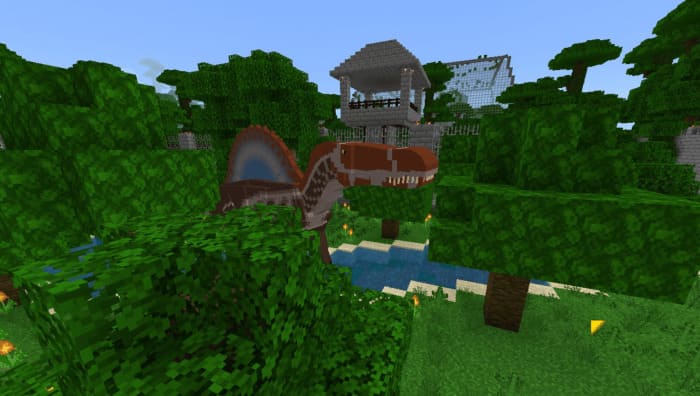 Spinosaurus is a graceful aquatic predator, so its enclosure is both aquatic and terrestrial.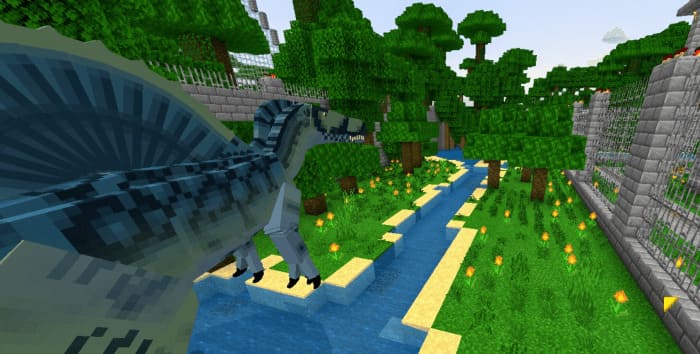 Most aviaries have special food, it is in the dispensers.

Large aviary
The perfect place for flying dinosaurs.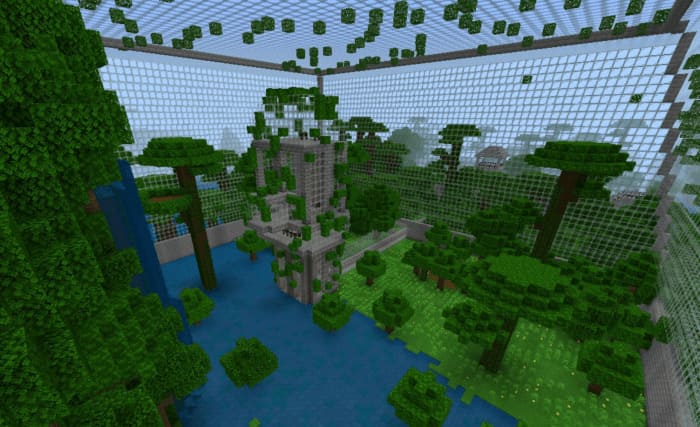 Dinosaurs have elaborate animations, both on the ground and during flights.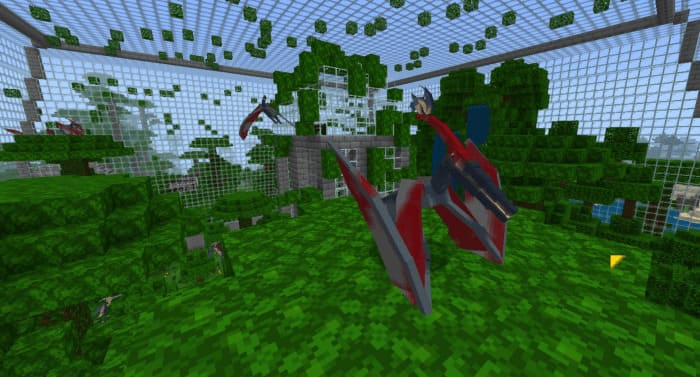 Pterodactyls create their nests in trees.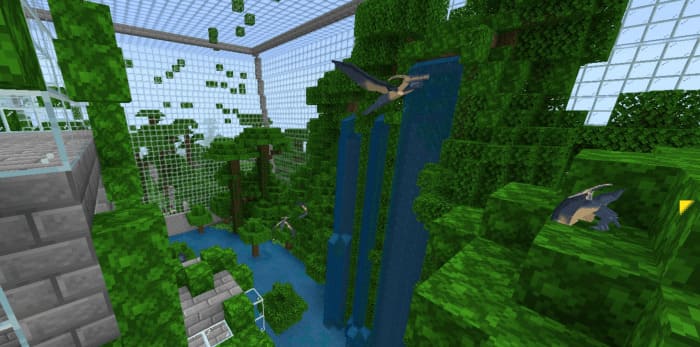 There are several different Easter eggs from the movies in this large aviary. Can you find them?
Predator enclosure
Predatory raptor dinosaurs are located in this enclosure.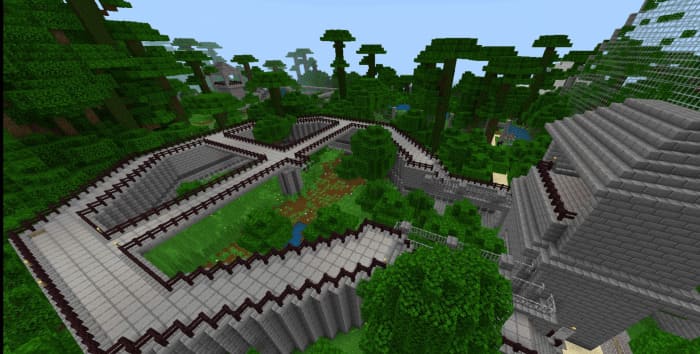 You can feed these predators, but be careful.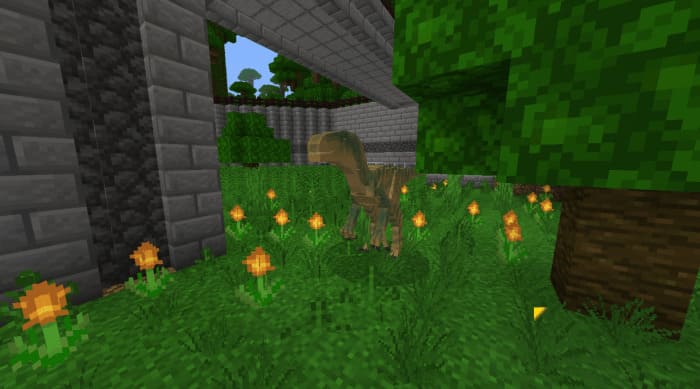 Other aviaries
The great news about this add-on and the map is that there are more than 16 mobs and 16 new aviaries.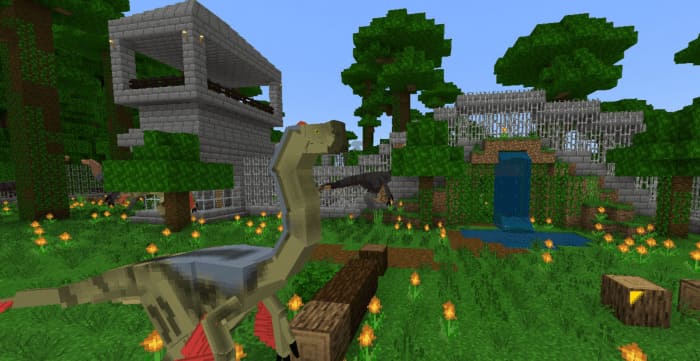 You can play together with your friends to appreciate the new features as much as possible.

Various Easter eggs were hidden all over the map.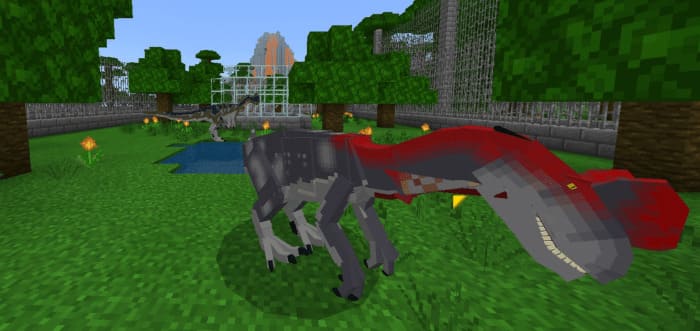 Other screenshots