Have you ever wanted to launch
Minecraft: Java Edition
along with mods directly on your Android device? Now there is such an opportunity together with the launcher
PoJavaLauncher
, which will allow you to run any version of the PC version on a mobile phone or tablet!
Installing PoJavaLauncher
At the end of the article you will find a link to download the current version of the launcher, or do it through Google Play.
After logging into the launcher, you will be prompted to enter data from your Minecraft account. If you have a license, you can use your account to log in.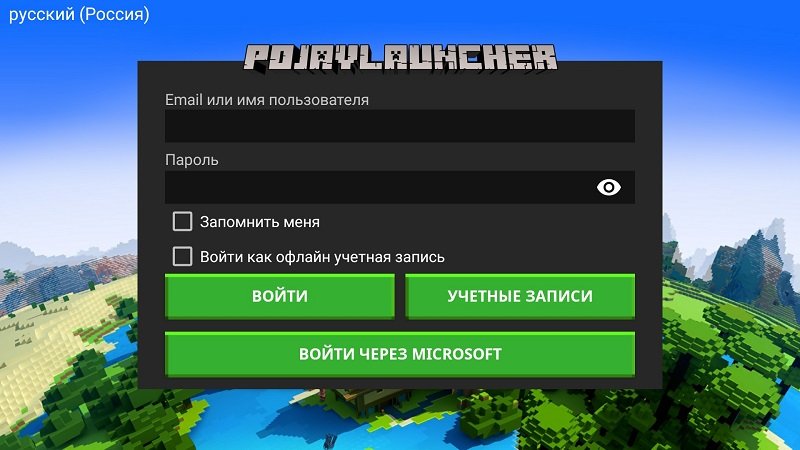 If you don't have a license, then in the
field Username
enter your nickname, check the box on
Log in as an offline account
and click
Log in
.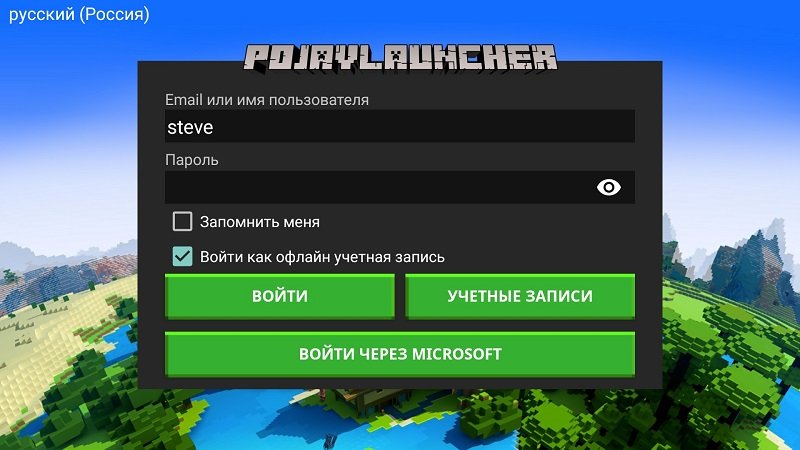 After that, the main menu will open, where you can launch the game itself.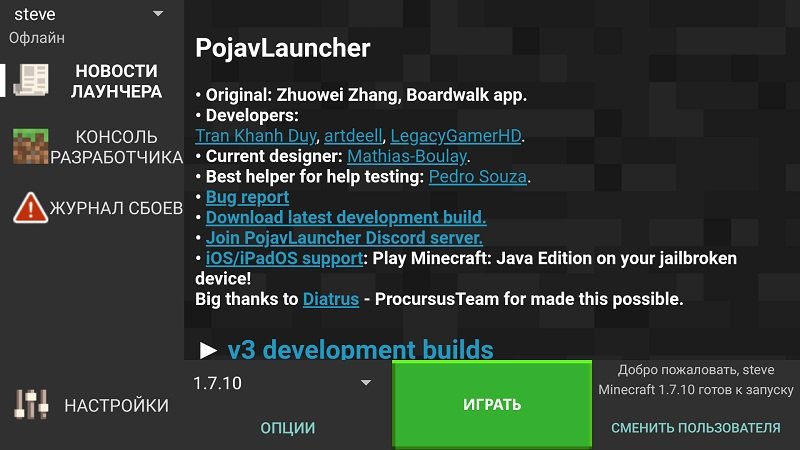 Here you will need to select the update version to run.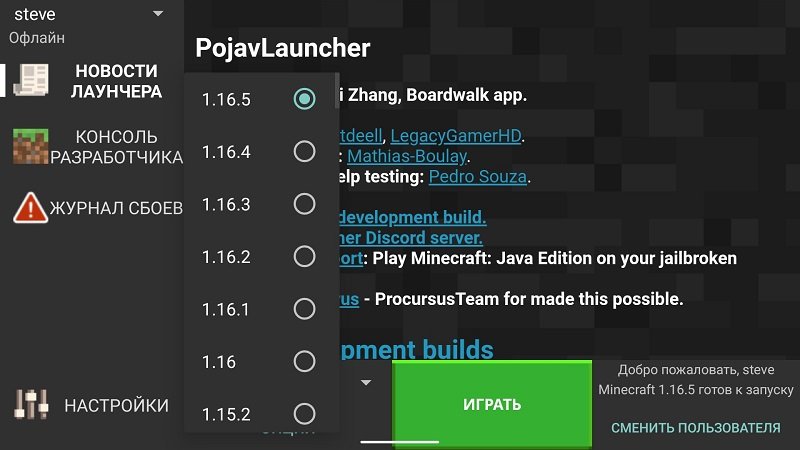 Snapshots, old alphas and old betas will be enabled in the launcher settings.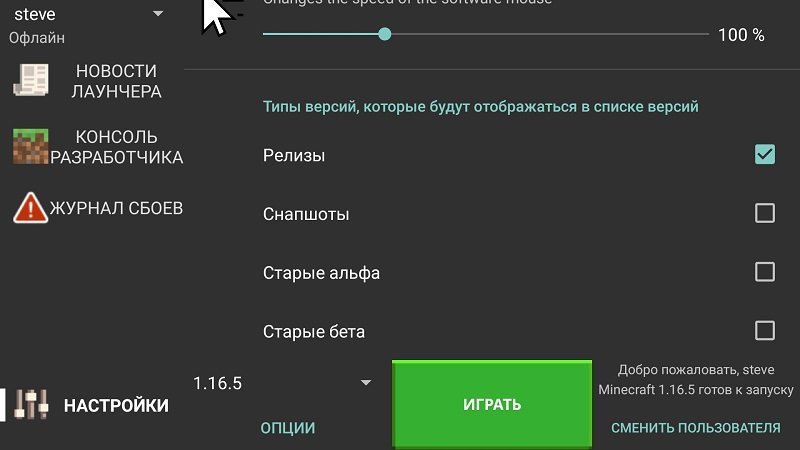 After selecting the version and clicking on the
Play
button, the update download will begin. You will need to wait and this is done only once, but other versions will have to be downloaded separately additionally.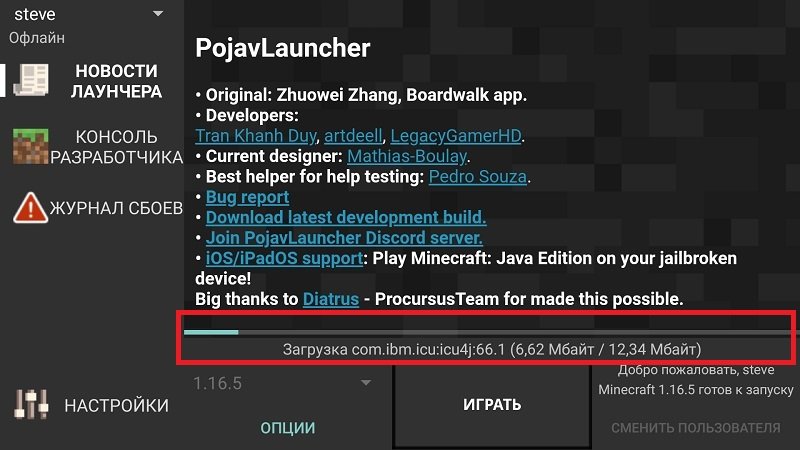 The launcher will automatically launch the game immediately after downloading all the necessary data.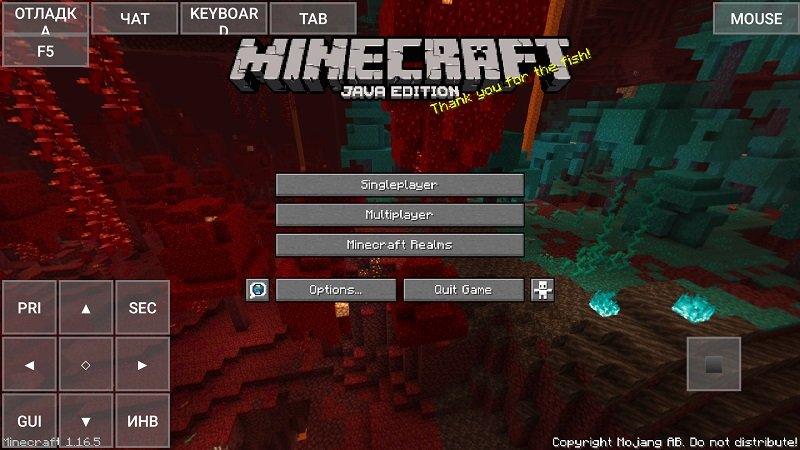 PoJavaLauncher interface
Interaction with the game interface has full touch screen support.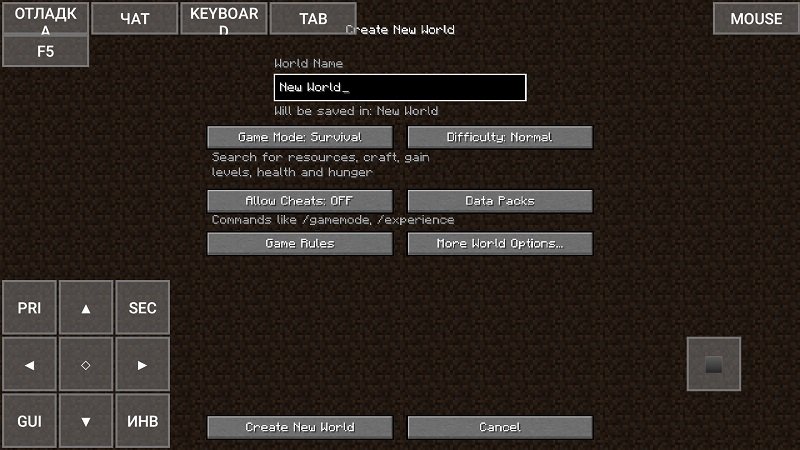 Control buttons are available to move around the world, as well as various additional buttons. For example, you can enable the debug window (F3).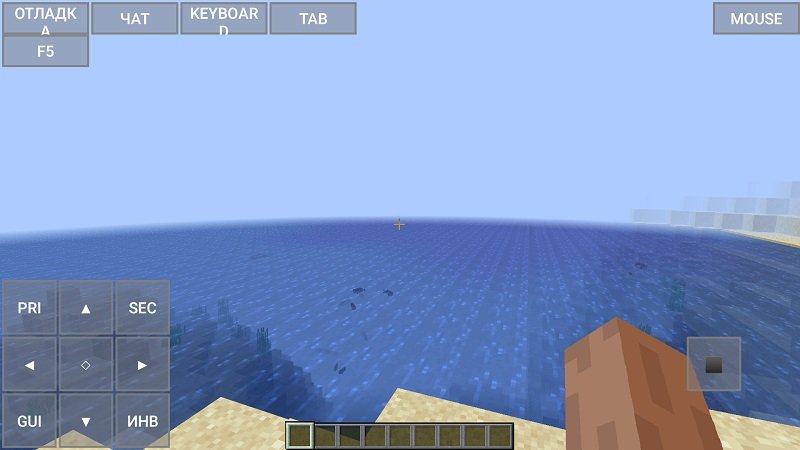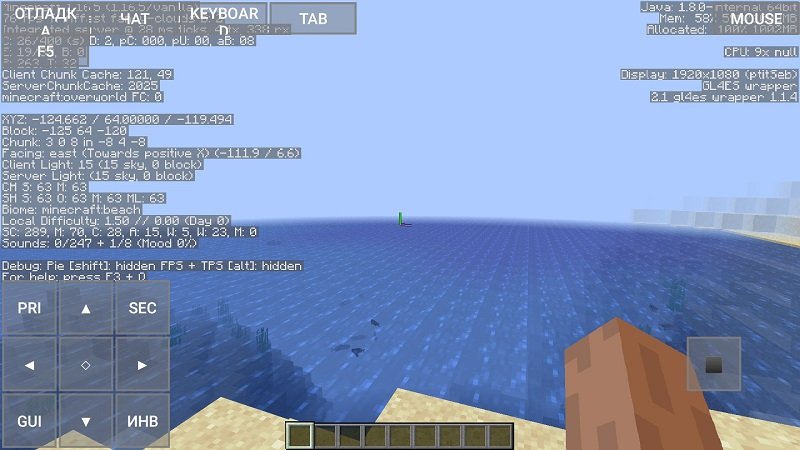 To switch the character's appearance, use the F5 button.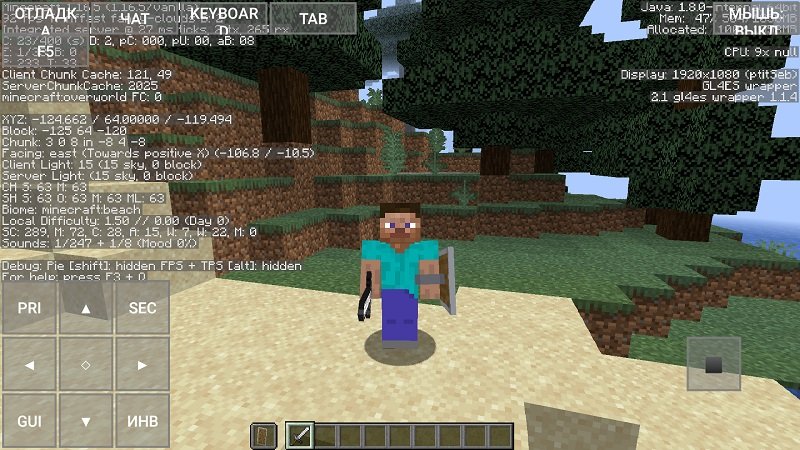 If it's hard for you to control the interface with clicks, then enable mouse pointer support.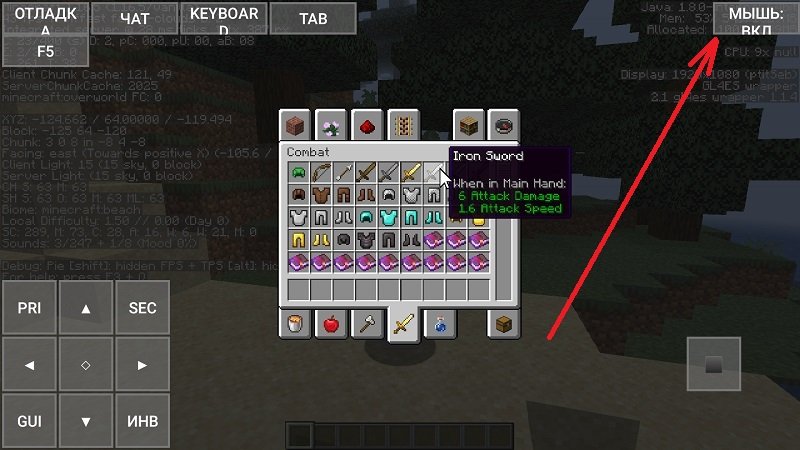 And of course, if you activate the snapshots and download the latest snapshot, you will be able to access the new update features
Caves and Rocks
!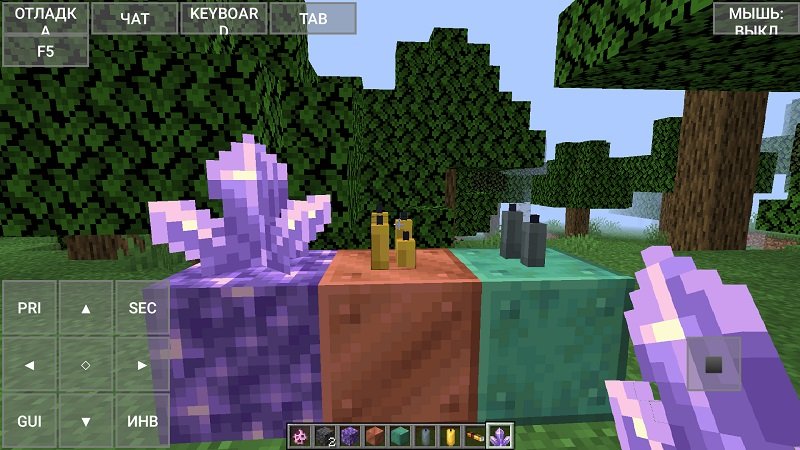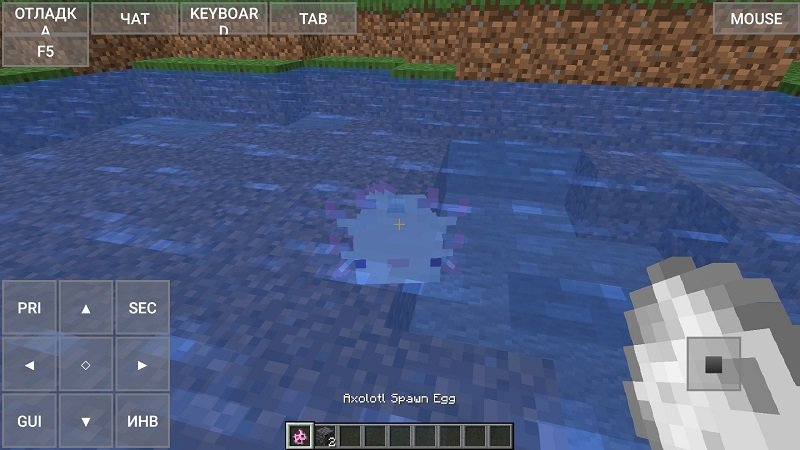 Last update:
v3.3.1.1 (January 25, 2021)
What's new?
Added the ability to change the resolution

The interface now scales correctly on tablets

Fixed bugs
Compatibility: Android / IOS / Windows 10 / Xbox One
Download PojavLauncher (.apk)
[60.54 Mb] downloads: 359673
Preliminary support 1.17