Mod
Hydration
makes vanilla Minecraft more difficult. You will have a humidity sensor, you have to monitor your level, otherwise you will become dehydrated and will not be able to play your game.
Every time a player joins your world, he will be added to the humidity system.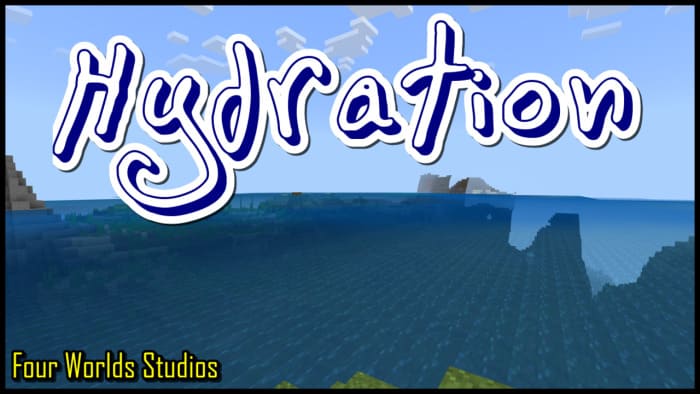 Stand in the water to restore your moisture level. Keep a bucket of water with you to maintain your hydration level. If your humidity level drops below 10, you will become weak, vomiting will begin.