Mod
Peaceful Farm
adds new features for farms in
Minecraft
. Its theme is "Peaceful Farm". It will contain many things, such as new mobs, blocks, items, even new gameplay and structures.
Horse riding for 2 players
Imagine riding the same horse with your friend. Now you can do it.
New chicken options
There are 4 new variants of chickens: white, brown, gray, and black. Adult chickens will scratch the ground someday, it will make them livelier.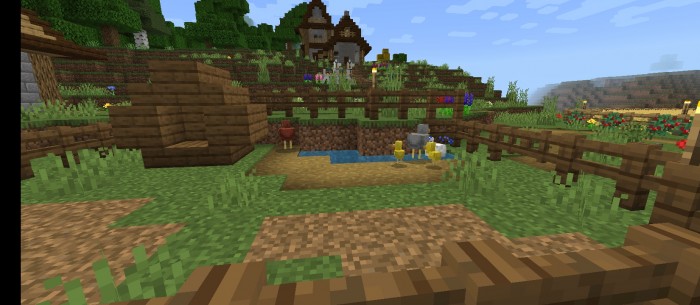 Duck
The new ducks have a smooth swimming animation. Sometimes they will even peck their body. You can find them in the dark forest.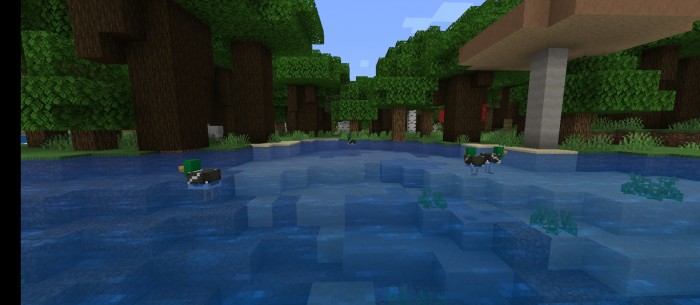 Dog
There are three breeds of dogs: shepherd, retriever and husky, while each type has 2 options. You can find a sheepdog or retriever in a forest with a normal temperature, and a sheepdog or husky in cold biomes.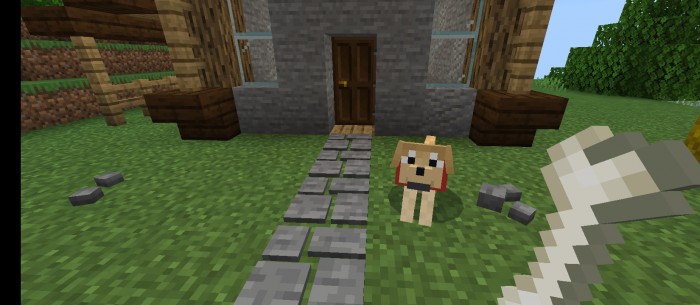 Lupin stones and flowers
Some stones will decorate the surface of your world. Stones will make your world a better place. There will also be new flowers — Lupin. It has 4 options (blue, red, pink, and yellow).
You can find it in any forest with normal temperature or in a flower forest.