Mod
Expanded Fences
improves fences in Minecraft. It changes the texture of fence posts. These new pillars are connected to many vanilla blocks.
An additional advantage of these fences is the difference from vanilla fences. They have a height of one block and can be jumped by the player.
New fences can be used to create unusual animal pens.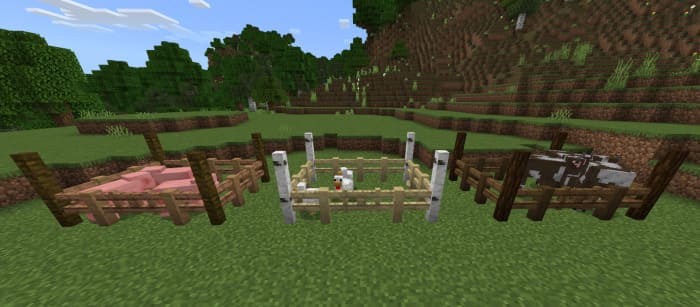 The updated log textures also open up the possibility of creating pretty cool buildings.