The first marine mammals-dolphins - were added to the ocean update. While the developers do not plan to add fellow dolphins.
Mod
Orca / Killer Whale and Whale
adds new whales to the game, and some are not averse to eating the player.
Sperm whale
The largest marine life

Does not attack first

Some legendary variety is extremely dangerous for the player and attacks in any situation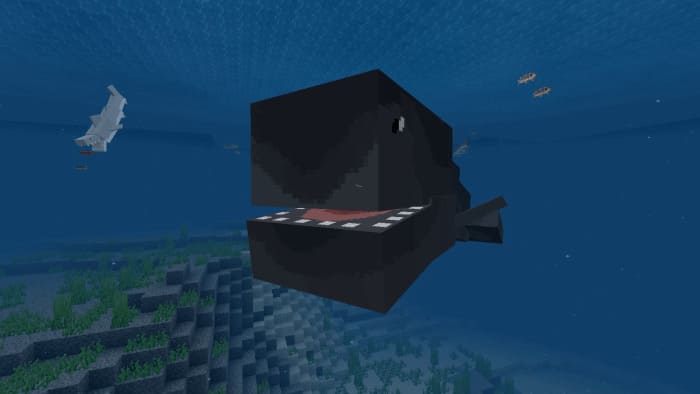 Killer whale
Be careful with her, she tracks down and attacks the player.

A kind option that attacks only fish, drowned and guards.

The giant will see him, immediately make your feet, he eats everything!