Mod
Village Guards
will add to
Minecraft
new villagers who will protect villages from monsters. Train ordinary residents to make them your guardians and give them a sword or bow to activate a certain class.
How does it work?
The Village Guardian
(replaces the desiccant skeleton) is a new type of inhabitants that can be found in villages. You can also use the skeleton desiccant spawn egg to create it.
In
mod
there are archers (chance of appearance: 35%) and swordsmen (chance of appearance: 65%). All guards wear chain mail armor and an iron helmet. They are also equipped with a bow or sword depending on their class.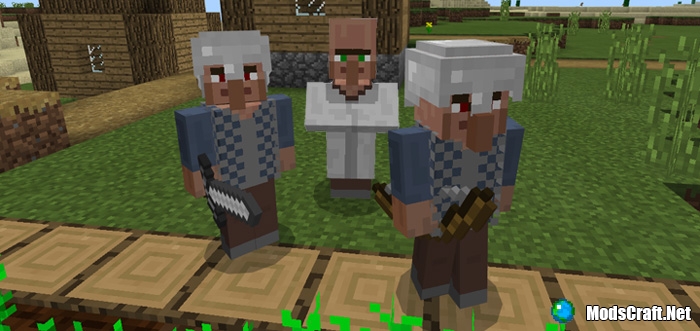 The guards spend most of their time patrolling the village and looking for possible threats.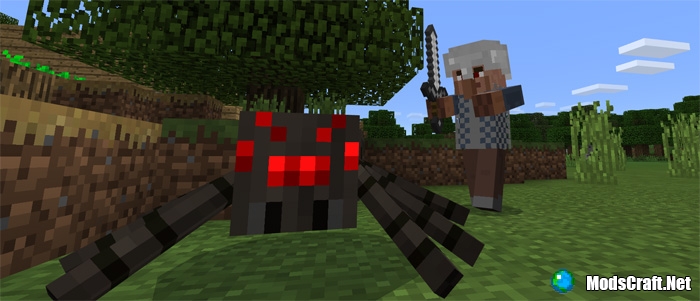 Guardians will mostly be useful at night, because it is at this time that various monsters appear.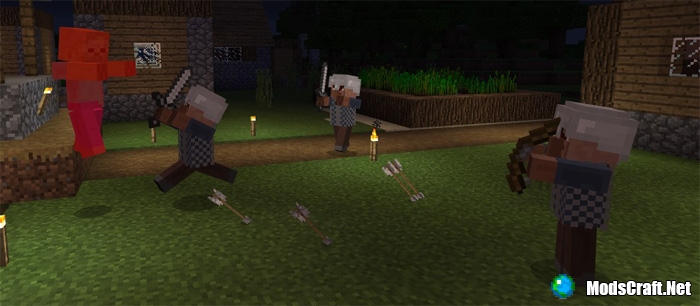 You can also train ordinary residents to make them guards.
Android/IOS: take an iron helmet and press Train with a long press on the resident.

Windows 10: Take an iron helmet and right-click on a resident to train him.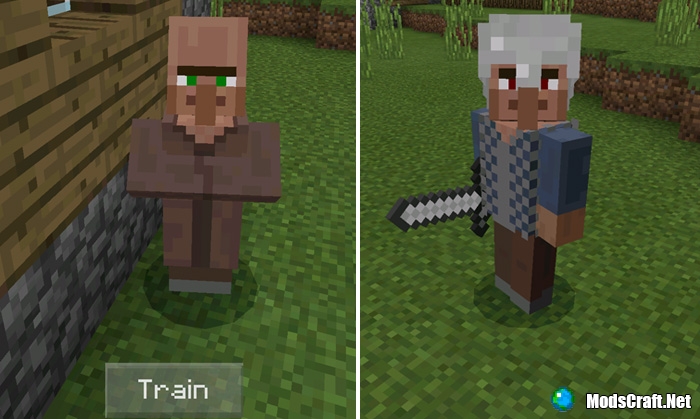 Give the guard a sword or bow to change his class.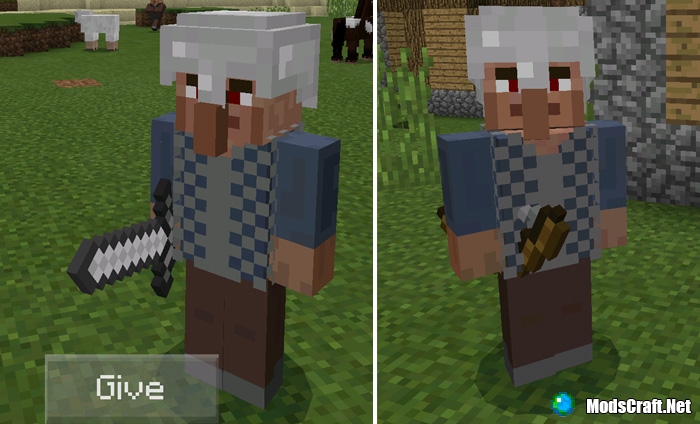 Give a resident an empty glass bottle and he will turn into a healer. If you have little health, then just go to him and he will replenish your health.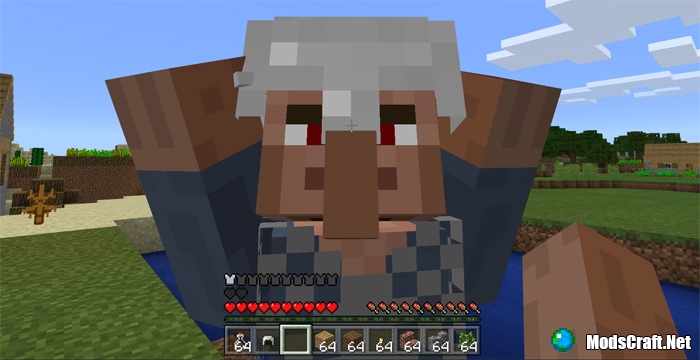 Features of the Guardians
The desiccant skeletons were replaced with guardians

Armor/weapons: iron breastplate and helmet, iron sword/bow

They can open and close doors

Automatically attack monsters

Appear in villages

Give an ordinary resident an iron helmet to train him

Give a resident an empty glass bottle to make him a healer

You can change the class of guards by giving them a bow/sword

In the chests of the fortress of the Lower World, you can find the head of a desiccant skeleton

Use the tag to give the guardian a name

Guardians have a low speed of movement

You can trade with the guards, as with ordinary residents
Last update:
v1.16.1 (March 3, 2021)
What's new?
The guards of the village will no longer attack Creepers;

Village guards now naturally appear in villages (the probability that a villager will become a guardian is 15% of the total number of villagers, of these 15%: 75% will become swordsmen and 25% archers);

The color of the Village Guard Summoning egg now matches the color of the villager summoning egg.